The 'Joe Manchin of the House' Poised to Lose His Seat in Potentially Stunning Upset to Progressive
Very little is discussed about Rep. Kurt Schrader (D-OR), but the incumbent Congressman is facing a shocking loss in his primary from progressive challenger Jamie McLeod-Skinner, who dubbed him "the Joe Manchin of the House."
Despite outspending his opponent by 10 to 1, Schrader has grown increasingly unpopular in Oregon. His corporate ties have been an issue in the campaign, with McLeod-Skinner linking his longtime relationship with the pharmaceutical industry to his consistent undermining of the Democratic agenda, not unlike Sen. Manchin (D-WV) who has voted more often with Republicans than his own party.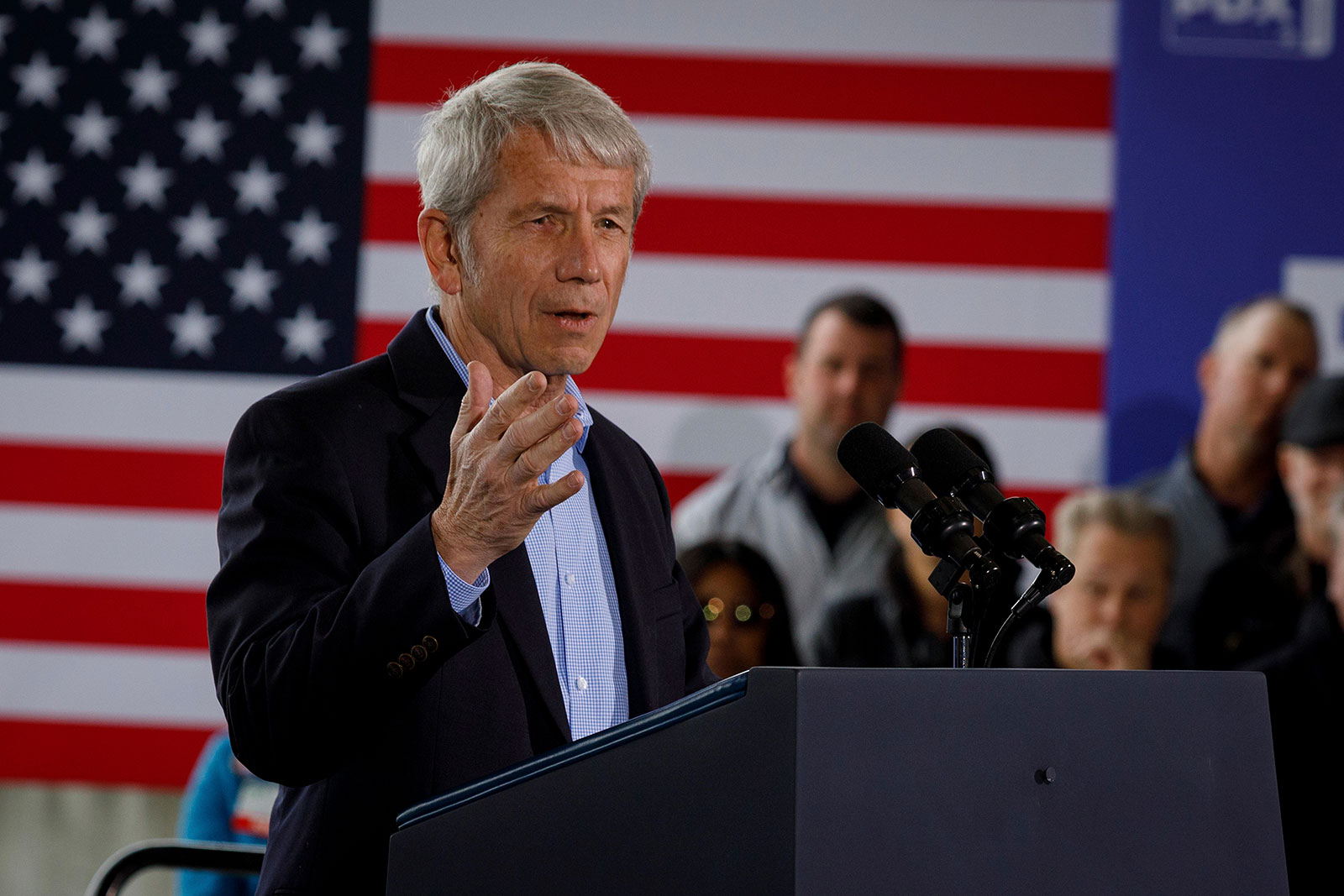 Last year, Rep. Schrader partnered with Rep. Josh Gottheimer (D-NJ) to push for separating the bipartisan infrastructure bill from the Build Back Better Act and cast the deciding vote in the Energy and Commerce Committee to kill prescription drug price reform. Oregon Democrats called for him to resign in January 2021, after he compared Donald Trump's second impeachment to a "lynching," and blasted him again a few months later for voting against the initial passage of the American Rescue Plan. Even so, Schrader still managed to get endorsements from both President Joe Biden and House Speaker Nancy Pelosi.
About a quarter of the vote in, and Blue Dog Dem Kurt Schrader is trailing in his primary https://t.co/LRLBtUSlrv pic.twitter.com/ohowRpLa69

— Manu Raju (@mkraju) May 18, 2022
McLeod-Skinner is a lesbian rancher and board member of the Jefferson County Education Service District who shrewdly took advantage of Schrader's unpopularity with Oregon Democrats by running a progressive, issues-focused campaign. Her straightforward manner and aggressive campaigning convinced Schrader's increasingly skeptic voters to endorse her against the incumbent.
Progressives are on the verge of two huge victories: Summer Lee (D) in the open Pittsburgh #PA12 and Jamie McLeod-Skinner (D) against Rep. Kurt Schrader (D) in #OR05. It would take a miracle for either of their opponents to come back now.

— Dave Wasserman (@Redistrict) May 18, 2022
Several national progressive organizations, like Indivisible and the Working Families Party, have lent their support to McLeod-Skinner through local affiliates, as did Massachusetts Sen. Elizabeth Warren. But Justice Democrats stayed out of the race, and Vermont Sen. Bernie Sanders and New York Rep. Alexandria Ocasio-Cortez did not make endorsements.
I want to thank Oregonians across CD5, who cast their ballot for our grassroots campaign, demanding new leadership in Congress that will fight for affordable housing & healthcare, tackle the climate crisis, & put Oregonians — not corporate donors — first. #orpol #JamieForOregon pic.twitter.com/Om31ljRkiV

— Jamie McLeod-Skinner for Oregon (@JamieforOregon) May 18, 2022