Texts Show Mark Meadows Coordinated With Trump's WH Staff to Push Pence to Overturn 2020 Election
https://twitter.com/waltshaub/status/1517490336565809153
Former White House Chief of Staff Mark Meadows had much more involvement in the attempt to overturn the results of the 2020 Presidential election than previously thought. The House Select Committee also revealed that several members of Congress met on December 21, 2020, to discuss overturning the election.
The January 6th House Select Committee is in possession of texts between Meadows and other White House officials that show not only was Meadows warned about potential violence if then-VP Mike Pence didn't follow Donald Trump's orders to stop the certification of Joe Biden's legitimate electoral votes, he actively coordinated with other members of Trump's innermost circle to pressure Pence into complacency.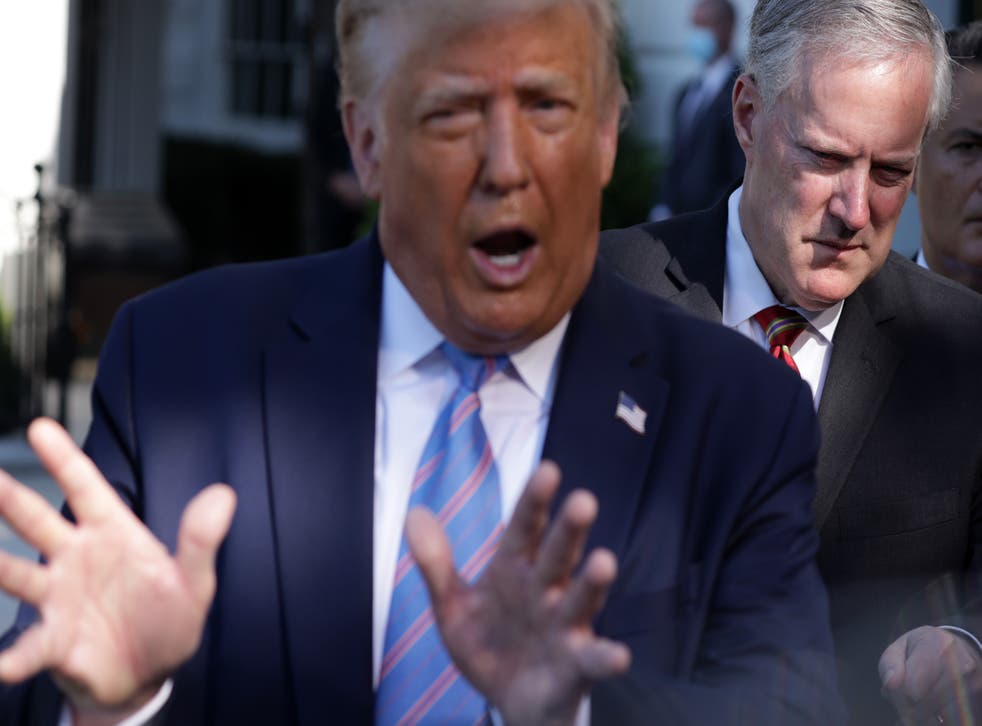 Cassidy Hutchinson, a special assistant in the Trump White House, said Meadows received information before the day of the attack that "indicated that there could be violence," according to transcripts contained in the 248-page filing late Friday. Meadows himself has been uncooperative with the Committee ever since sitting for one brief interview earlier this year–where he handed them a printout of the plan to stop the Electoral College votes–and faces severe legal consequences for his continued obstruction.
It's essential that the American people fully understand Mark Meadows's role in events before, on, and after January 6th.

His attempt to use the courts to cover up that information must come to an end. https://t.co/vhaIrA8OXN

— January 6th Committee (@January6thCmte) April 23, 2022
Hutchinson told the Committee about a conversation with Secret Service official Anthony Ornato regarding Meadows, saying she "remembers Mr. Ornato coming in and saying that we had intel reports saying that there could potentially be violence on the 6th. And Mr. Meadows said: All right. Let's talk about it."
if you or I failed to show up for traffic court a world of shit would rain down on us but evidently Mark Meadows can just blow off a congressional subpoena and now four months have passed and WHAT THE FUCK ALREADY LET'S GO

— Jeff Tiedrich (@itsJeffTiedrich) April 23, 2022
"I know that there were concerns brought forward to Mr. Meadows," Hutchinson said, adding she was unsure if he perceived them as genuine concerns. "But, again, I'm not sure if he — what he did with that information internally," Hutchinson said.
Jan. 6 committee also got testimony from White House aide Cassidy Hutchinson that US Sercret Service special agent in charge Anthony Ornato brought intel to Mark Meadows on Jan. 4 or later that there could be violence at the Capitol on Jan. 6, per the filing.

— Hugo Lowell (@hugolowell) April 23, 2022
Meadows is also being investigated for voter fraud after it was revealed he is registered to vote in three different states.