Texts Between Mark Meadows and Jim Jordan Provide More Evidence of Trump's Election Fraud Scheme
It turns out the rioters who smashed their way into the U.S. Capitol on January 6th and temporarily succeeded in delaying the certification of Joe Biden's election to the White House weren't alone in thinking their efforts would stop him from becoming the next President of the United States. Just hours before Trump supporters breached the security barriers and began marauding through the halls while hunting down members of Congress, Rep. Jim Jordan (R-OH) had been trying to block the election results with just a few texts.
New information released by the January 6th House Select Committee reveals text conversations between Jordan and Mark Meadows, then Donald Trump's Chief of Staff, discussing ways to pressure then-Vice President Mike Pence to overturn the Electoral College votes for Joe Biden and keep Trump in office. It provides additional insight into the plot to keep Trump in office, the details of which will become more clear once hearings begin in June.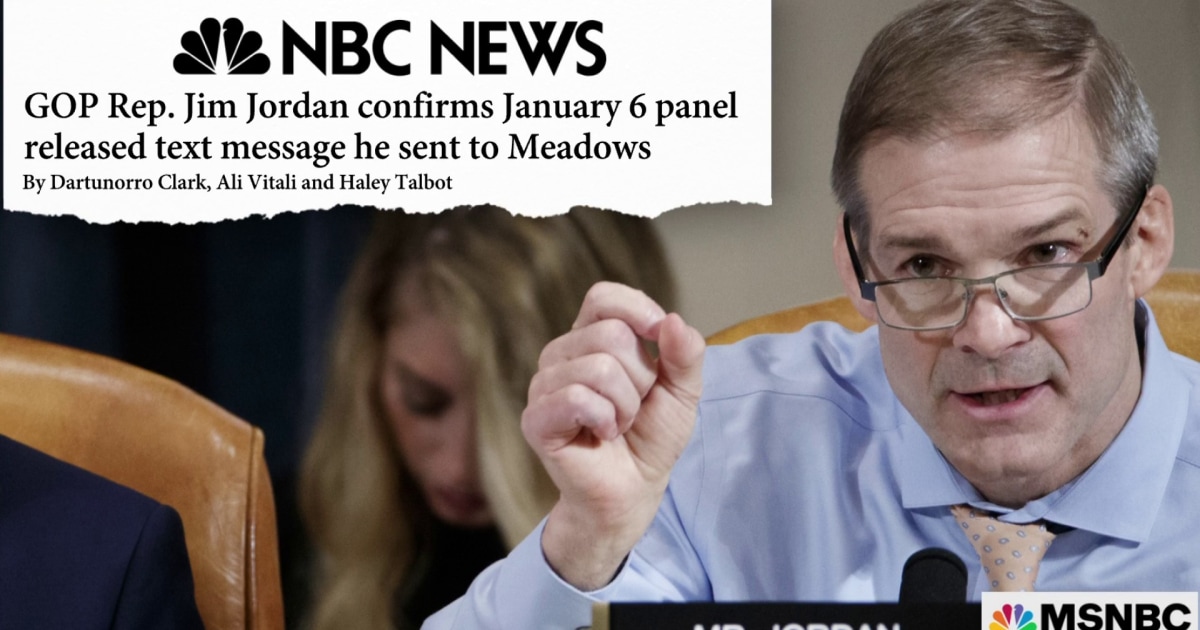 Jordan texted that Pence "should call out all electoral votes that he believes are unconstitutional as no electoral votes at all," with Meadows responding, "I have pushed for this," but he then replied with news Jordan didn't want to hear. "Not sure it is going to happen."
There were 82 texts between Sean Hannity and Mark Meadows, sent between Election Day and Jan 20!

Here is 1 text sent by Sean Hannity to Mark Meadows & Jim Jordan on Jan 10: "He can't mention the election again. Ever. I did not have a good call with him today."#DemVoice1 #Fresh pic.twitter.com/MOFbqZFmCr

— Tony 🌊 #DemVoice1 (@TonyHussein4) April 29, 2022
Since launching its investigation last summer, the House Select Committee has been slowly gaining new details about what lawmakers said and did in the weeks before the insurrection. Members have asked Jordan, Rep. Scott Perry (R-PA), and House Minority Leader Kevin McCarthy (R-CA) to testify voluntarily, but all have so far refused. So far, the Committee has refrained from issuing subpoenas to lawmakers, fearing the repercussions of such an extraordinary step. But the lack of cooperation from lawmakers hasn't prevented the panel from obtaining new information about their actions, and others in Trump's inner circle could be called in the coming days as the Committee prepares letters to many of them.
Jim Jordan tried to dodge a question about when he talked to Trump on January 6 and it did not go well pic.twitter.com/bK02MdMCdp

— Aaron Rupar (@atrupar) July 29, 2021