Texas Man Faces Federal Charges For Threatening to Kill Georgia Election Officials
Election officials across the country have been the target of hundreds of threats since the 2020 presidential election made by those who believe the election was stolen from Donald Trump. Some of these election workers have experienced physical stalking, explicitly violent phone calls, racial slurs, home surveillance, bomb scares, and threats of mass shootings. Many officials are now quitting, citing fears for their safety.
The Department of Justice announced charges Friday against a Texas man who made threats to kill an election official and other government officials in Georgia. It's the first federal charge of its kind brought by the Justice Department's Election Threats Task Force, a specific division formed in June 2021 focusing on threats to election workers. Since the task force was created six months ago, there have been more than 850 referrals of potentially harassing statements, according to the department.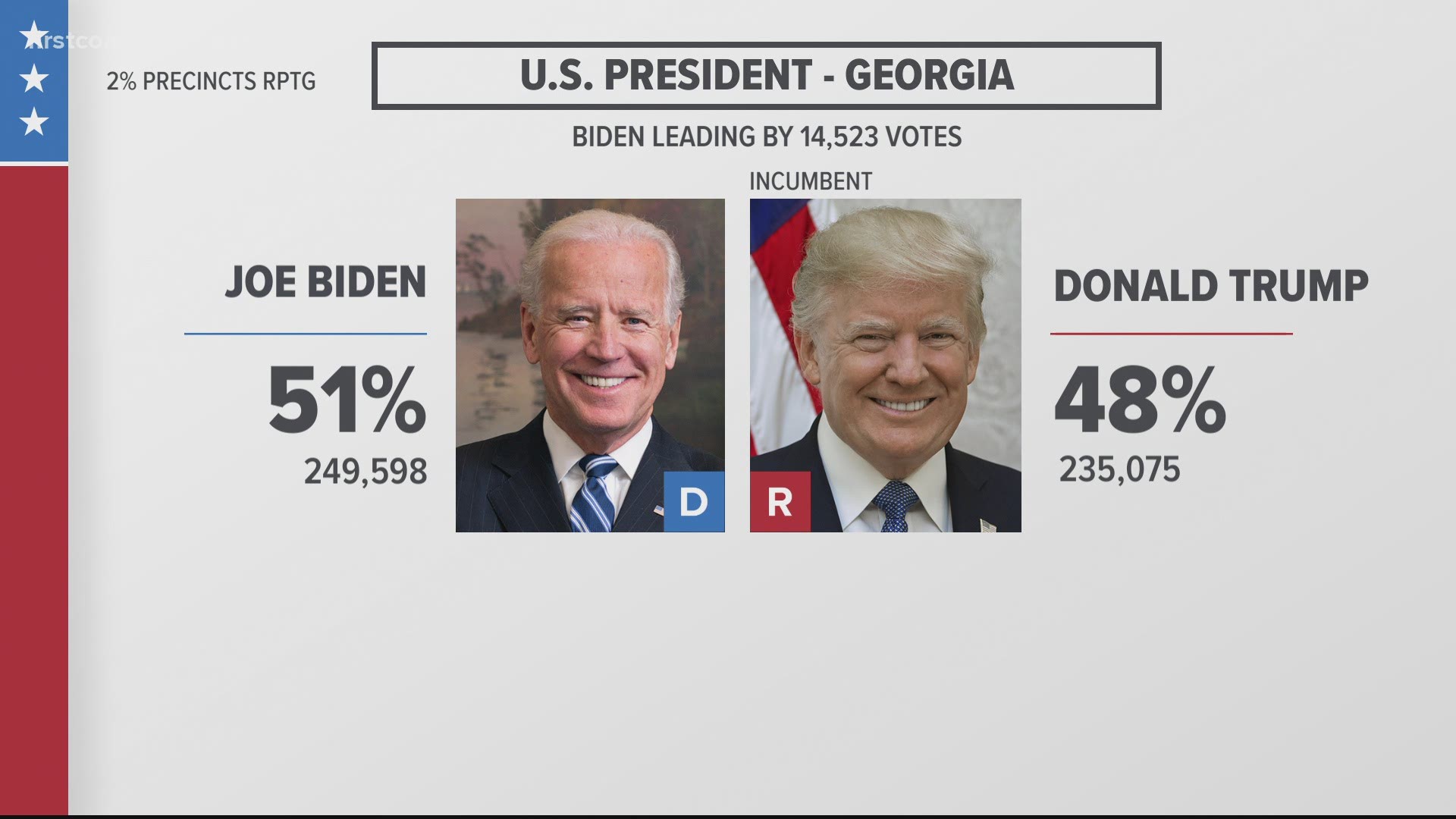 Chad Christopher Stark of Leander, Texas, has been charged with one count of communicating interstate threats and faces a maximum of five years in prison after he allegedly posted that it was "time to kill" three unnamed election and government officials on a Craigslist message board on January 5th, 2021, the day of the special Senate elections in Georgia.
Developing: Chad Christopher Stark of TX has been arrested+charged w one count of knowingly communicating a threat on Craiglist to a gov official in GA.

Per court docs, he allegedly wrote "It's time to put a bullet in the treasonous" gov official. https://t.co/bwAe8r5Flv pic.twitter.com/KcpRpvIaLq

— Jeff Pegues (@jeffpeguescbs) January 21, 2022
"Georgia Patriots it's time to kill [Official A] the Chinese agent – $10,000," he wrote, according to the indictment. "It's our duty as American Patriots to put an end to the lives of these traitors and take back our country by force. We can no longer wait on the corrupt law enforcement in the corrupt courts. If we want our country back we have to exterminate these people."
Not surprisingly, Chad Christopher Stark is full on MAGA pilled. #NoFascists #SeditionHunters https://t.co/tyhmokjvZx pic.twitter.com/XMN4bXNHiX

— Diana "Magical Antifa Vagina™" Alien Pirate Queen (@PotrzebieSystem) January 21, 2022
Election officials in Georgia welcome the news of the indictment, reports VICE, but are still frustrated by the lack of law enforcement response. "I'm encouraged that there has been an indictment against someone who threatened an elections official, but it seems like you have to be an elected official or a judge in order for the police or FBI to make a move," said Richard Barron, election director of Fulton County, Georgia.
Death Threat maker Chad Christopher Stark, identified in the indictment as a resident of Leander, Texas, allegedly posted threatening messages on Craigslist.
"It's time to invoke our Second Amendment right it's time to put a bullet in the treasonous Chinese"

— Left Lane Lois🧢😷📭🌲🚐 (@LeftLois) January 22, 2022
Barron and his staff received more than 150 threatening voicemails and emails in the months after the 2020 presidential election. He reported one threat to the FBI over the summer when a member of the DOJ's task force came to Fulton County.