Teenage Maryland High School Shooter Facing Attempted Murder Charges
The Associated Press is reporting that a 17-year-old was being held without bond Saturday on charges including attempted second-degree murder in connection with the shooting of a fellow student at a high school in a Maryland suburb of the nation's capital, authorities said. Montgomery County Police Chief Marcus Jones said Friday it wasn't clear what led to the shooting.
The suspect, Steven Alston Jr., was taken into custody about two hours after officers were called to Magruder High School in Rockville on Friday afternoon, Montgomery County police said. Alston also is facing a charge of first-degree assault and three weapons-related counts. [The AP says it does not normally identify juveniles charged with offenses but is doing so because police named Alston and said he is facing prosecution on serious charges as an adult.]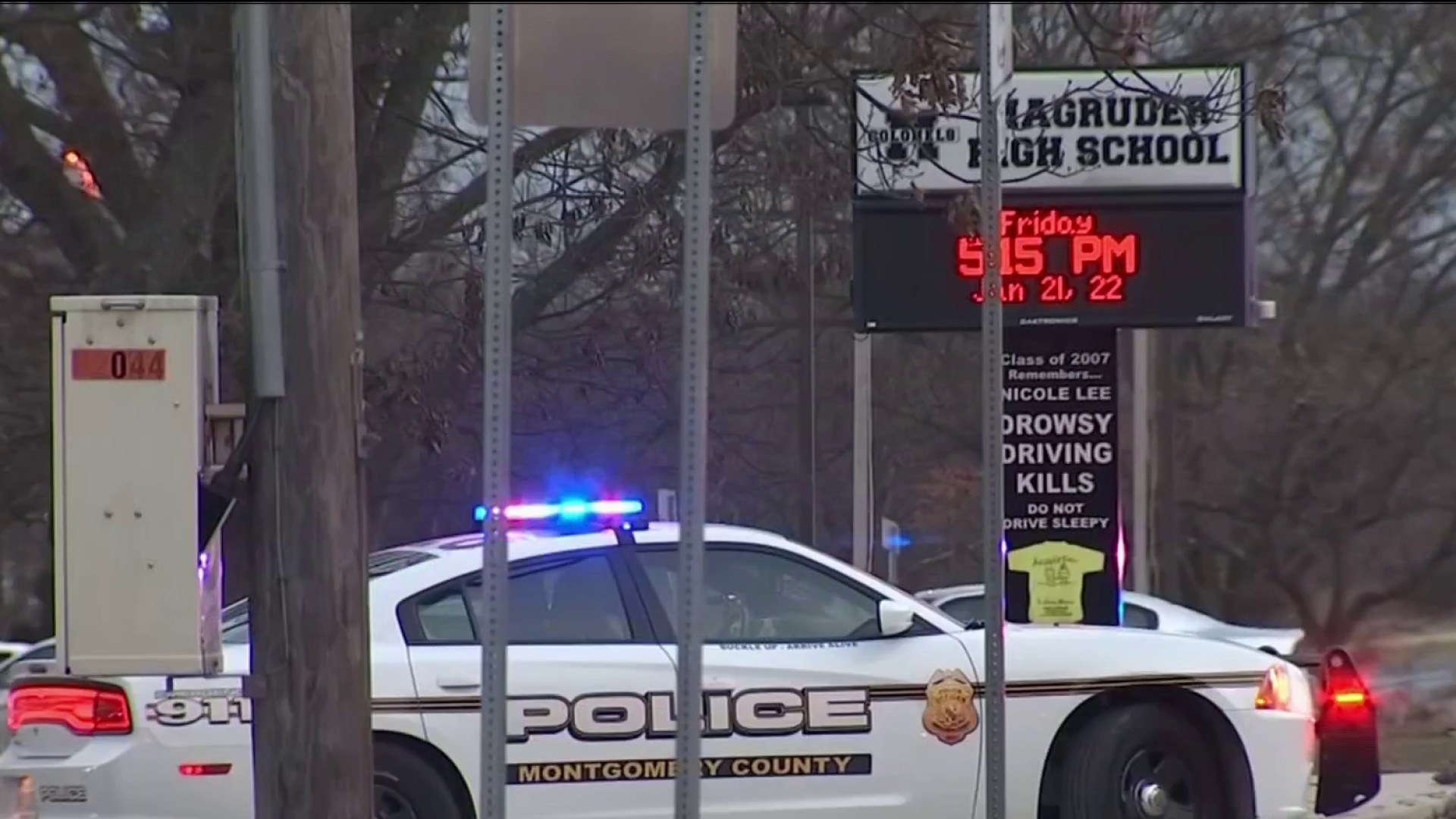 Police said officers on Friday afternoon found Alston in a classroom and a gun recovered at the school was believed to have been used in the shooting. The police also told the AP that school security found a 15-year-old male student in a bathroom with a gunshot wound after Friday's shooting. The wounded student, a 10th grader who hasn't been identified, underwent surgery at a hospital and was in critical condition Saturday.
Magruder HS still on lockdown. Hundreds of cars full of parents lined up waiting to pick up their kids. To all the staff and students, my heart is broken. pic.twitter.com/AUihb8nM7U

— Melissa (@gunsensemelissa) January 21, 2022
A press release sent out by police on Saturday said there's no evidence suggesting the suspect, who is in the 11th grade, was targeting anyone else within the school of about 1,700 students. The shooting led to an hours-long lockdown before authorities deemed the school safe and dismissed students Friday.
UPDATE: The Montgomery County SWAT Team is now at Magruder High School.

SWAT members are wearing full tactical gear, armed with long guns and marching into the school.

It's unclear if the suspect is still on school property or not.

Magruder remains in lockdown as of 2:50p. pic.twitter.com/6g1epqJN0M

— Kevin Lewis (@KevinLewis7News) January 21, 2022
Alston is said to have used an untraceable ghost gun, according to gun rights advocate Shannon Watts, who tweeted that the market for ghost guns, which aren't regulated or subject to a background check, has reached "epidemic levels" during the pandemic.
When does it end? Our hearts are with the student who was shot and the entire Magruder High School community, who are still on lockdown. No one deserves to endure this. https://t.co/ViVh4HR0TM

— Students Demand Action (@StudentsDemand) January 21, 2022
Steven Alston will be charged as an adult, police said.
MAGRUDER HIGH SCHOOL SHOOTING UPDATE 🚔🚨 Police say the 15-year-old victim is in 10th grade. The shooter is an 11th grader, 17-year-old Steven Alston Jr., who is arrested and charged with Attempted 2nd Degree Murder, etc. Officials say a ghost gun was used in this incident. pic.twitter.com/LyAbkws2z5

— Sierra Fox (@thesierrafox) January 22, 2022