Study: Half of U.S. Adults Were Exposed to Lead Poisoning As Kids, With Lifelong Effects
Over 170 million U.S.-born people who were adults in 2015 were exposed to harmful levels of lead as children, a new study estimates.  Scientists from Florida State University and Duke University also found that 90% of children born in the U.S. between 1950 and 1981 had blood-lead levels higher than the threshold established by the Centers for Disease Control and Prevention (CDC).
In a paper published in the Proceedings of the National Academy of Sciences on Monday, they estimated that half the U.S. adult population in 2015 had been exposed to lead levels surpassing five micrograms per deciliter — the (CDC) threshold for harmful lead exposure at the time.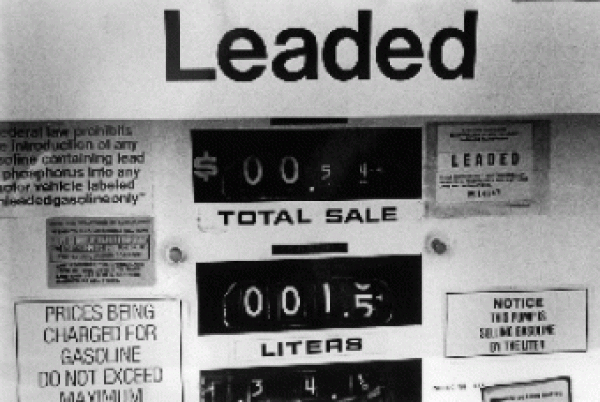 Early childhood lead exposure is known to have many impacts on cognitive development, but it also increases the risk for developing hypertension and heart disease, two of the leading causes of death in the United States over the same time period.
So tired of pithy tweets about how the boomers had it soooo much better that don't mention leaded gasoline or Vietnam

— Elizabeth Belsky 🇺🇦 (@elizabethbelsky) February 27, 2022
Researchers used blood-lead level, census, and leaded gasoline consumption data to examine how widespread early childhood lead exposure was in the country between 1940 and 2015. And the researchers also found significant impacts on cognitive development, with early childhood exposures to lead resulting in a 2.6-point drop in IQ. Previous research on the relationship between lead exposure and IQ found a similar impact, though over a shorter study period.
Because of her MAGNIFICENT work….I was able to work for LaRabida Hospital back in the 90s.. interviewing & getting paint samples of families on the Southside to track the effects of lead poisoning & the connection w/asthma in children….the results were saturated & HORRIFIC! https://t.co/hdQiryS4zt

— Lala11_7 (@Lala11_7) March 7, 2022
The researchers only examined lead exposure caused by leaded gasoline, as it was the dominant form of exposure from the 1940s to the late 1980s, according to data from the U.S. Geological Survey. Leaded gasoline for on-road vehicles was phased out starting in the 1970s, then finally banned in 1996. Environmentalists continue to sound the alarm that the planet must reduce its reliance on plastics, but its a plea that often falls on deaf ears.
Considering a huge chunk of this country is brain-addled boomers that spent their formative years huffing leaded gasoline fumes and sucking down government propaganda I could give less of a shit what my dipshit fellow Americans bet

— natalie 🐑🌺 (@sheepcouch) March 5, 2022
But the eradication of leaded gasoline has been replaced by another substance that also has similar impacts. PFAS, which contain the chemicals and phthalates that help plastics remain durable, have been known to give off toxic fumes when burned. They also have been found in food, such as all seafood consumed by Americans, thanks to pollution.
So question, in your mind is the CDC "wrong" about when public health officials should intervene to stop leaded gasoline because "IQ tests are poor ways to determine intelligence?" (they're not btw.)https://t.co/Lv9zaYDblu

CDC intervenes at levels lower than 2 points. pic.twitter.com/nuX5xnoE66

— Andrew Follett (@AndrewCFollett) July 4, 2021