Stephen Colbert's Showrunner Chris Licht Will Now Be Running CNN
CBS executive Chris Licht, who is currently running Stephen Colbert's late-night show after helping to build two news programs, is the new president of CNN, replacing Jeff Zucker, who abruptly resigned the position the first week of February. The new chief is executive vice president of special programming at CBS. Before taking over as executive producer at Colbert's "Late Show" in 2016, guiding it to the top of the ratings, Licht ran "CBS This Morning," the network's morning news show. Before joining CBS in 2012, he was the top behind-the-scenes executive at MSNBC's "Morning Joe" in its formative years.
Zucker was a hands-on executive who guided CNN through years when it was targeted for criticism by Donald Trump, and many of his employees were intensely loyal. He was forced out as CNN chief earlier this month for violating corporate rules by not telling his superiors about a romantic relationship with Allison Gollust, a top CNN marketing executive. Gollust was also later pushed out herself.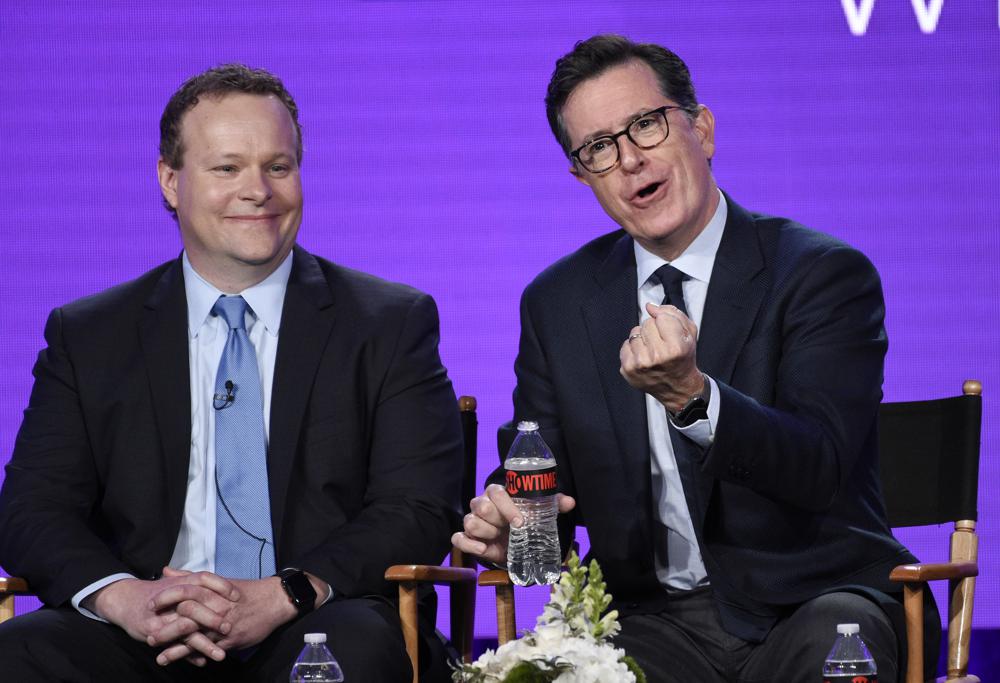 The selection was first reported Saturday by the website Puck. He would not be able to fully take over until the merger deal giving CNN new corporate ownership gets federal approval, which is expected to happen early this spring. He'll also be expected to shepherd the introduction of the CNN+ paid streaming service this spring. The network has been busy hiring new people for CNN+, including former Fox News host Chris Wallace.
Backstage bonus: That moment @CharlieRose reunites w/ @ChrisLicht at @ColbertLateShow… he previously launched @CBSThisMorning 5 yrs ago! 💛 pic.twitter.com/GDrYtTI9dE

— CBS Mornings (@CBSMornings) July 26, 2017
At "The Late Show," Licht leaned hard into the news, often booking political guests and creating live events after presidential addresses. Now one of Licht's top priorities will be finding a permanent replacement for Chris Cuomo, once CNN's most popular prime-time host. Cuomo was fired in December when it was revealed he had used his position to help his brother, former New York Gov. Andrew Cuomo, fight charges of sexual misconduct.
Totally agree, their coverage has been spectacular and brave, maybe ⁦@ChrisLicht⁩ is the right person to bring back the @CNN which was always professional , and a cut above, in its news coverage . pic.twitter.com/GtVJNob0xg

— Elizabeth West (@Limeylizzie) February 27, 2022