South Carolina Brings Back the Firing Squad to Execute Death Row Prisoners
South Carolina has now joined Mississippi, Oklahoma, and Utah in allowing firing squad executions. Those states use lethal injection as their primary method. Three executions, all in Utah, have been carried out by firing squad since 1976, according to the Death Penalty Information Center.
A state law passed in South Carolina in May 2021 authorized the death penalty policy changes, giving condemned persons the option to choose death by rifles or lethal injection when available. It also made the electric chair the state's primary mode of execution.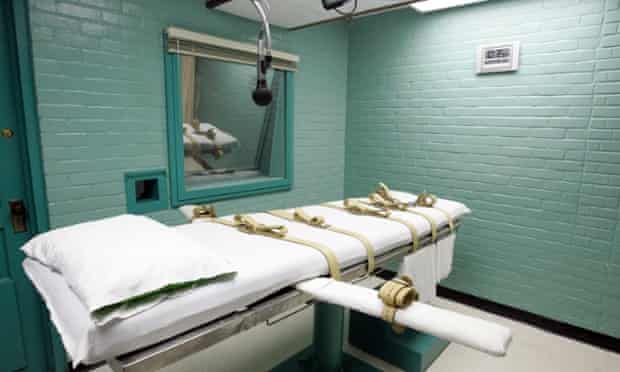 The state Department of Corrections said it alerted the Attorney General's office that it has developed protocols and completed renovations at a correctional facility in Columbia, the capital city, making way for death row inmates to choose to be shot by a three-man squad among three possible methods of execution.
South Carolina will now enforce the death penalty using firing squads.
Honestly, it's time we put the red states in time-out and take away their allowance until they learn how to behave like civilized adults.

— Ken Olin (@kenolin1) March 19, 2022
Since the United States reinstated the death penalty in 1977, South Carolina has performed 43 executions. It has 35 inmates on death row, according to the Department of Corrections. The execution chamber at the state's prison was updated to add a firing squad metal chair, protective equipment, and bullet-resistant glass to separate the witness room, according to a press release.
Firing squad members are volunteer correctional employees who must meet specified qualifications, the release said. South Carolina last carried out an execution in 2011 when Jeffrey Motts, 36, was put to death by lethal injection after he was convicted for the 2005 murder of a cellmate.
Firing squads. In America. In 2022.

Yesterday 189 Republicans voted AGAINST banning race-based hair discrimination in the workplace, federal programs, and public accommodations.

I grieve for you, America.

— Shelby Kent-Stewart ™ (@ShelbyKStewart) March 19, 2022
The department on Friday detailed the room setup and protocols for how a firing squad execution would be carried out, noting that an inmate would be strapped into a chair with a hood placed over the person's head. A member of the execution team would place a small aim over the person's heart, according to the release. The rifles used by the three-member firing squad will not be visible to witnesses, the department said.
South Carolina is forcing death row inmates to choose between the electric chair and a firing squad, Texas is banning books, and Florida is outlawing homosexuality.

Today's Republicans aren't conservatives. They're regressives.

— Santiago Mayer 🌻 (@santiagomayer_) March 19, 2022