Sorry, But COVID Is Not Over: U.S. Cases Are On the Rise Again
America is facing what could be another COVID-19 surge, with cases rising nationally and in most states after a two-month decline thanks to the BA.2 variant.
Experts said BA.2 will move through the country "gradually," and do not anticipate a peak nearly as high as the one the country saw in January, when the contagious omicron version of the coronavirus raged through the U.S. population and reported daily cases reached into the hundreds of thousands. As of Thursday, the seven-day rolling average for daily new cases rose to 39,521, up from 30,724 two weeks earlier, according to data from Johns Hopkins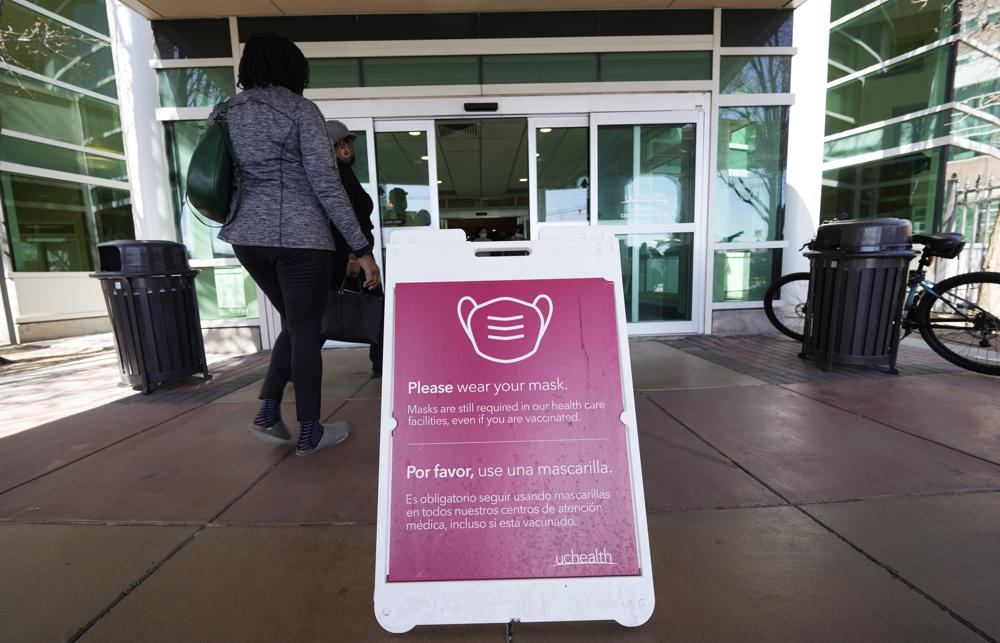 Data from the Centers for Disease Control and Prevention (CDC) shows that new hospital admissions of patients with confirmed COVID-19 were up slightly in New England and the New York region. On the West Coast, modelers from Oregon Health & Science University (OHSU) are projecting a slight increase in hospitalizations over the next two months in their state, where cases have also risen steeply. Experts say the case wave will be bigger than it looks because reported numbers are vastly undercounted as more people test at home without reporting their infections or skip testing altogether.
The good news that seems to get missed
The US BA.2 wave is ongoing, accounting for almost all new cases, yet hospitalizations/ICUs continue to drop every dayhttps://t.co/Gooh7k2zpw
There'will be a reversal of this trend, but it's a far better look to date than it could have been pic.twitter.com/WqUh5alwya

— Eric Topol (@EricTopol) April 15, 2022
Dr. Eric Topol, head of Scripps Research Translational Institute, said the numbers will likely keep growing until the surge reaches about a quarter the height of the last "monstrous" one. BA.2 may well have the same effect in the U.S. as it did in Israel, where it created a "bump" in the chart measuring cases, he said.
Omicron BA.2 is just as deadly as prior variants, when infections occur in unvaccinated seniors. The Hong Kong experience with BA.2 (Wave 5), a population with low #SARSCoV2 prior exposurehttps://t.co/K16yWgs5Xe pic.twitter.com/S2Qd0Aacze

— Eric Topol (@EricTopol) April 15, 2022
It was recently recommended that Americans over 50 get an additional booster shot, bringing their total to four for those who received the Pfizer or Moderna vaccines, or three for those who received the Johnson and Johnson vaccine. In addition, the Biden administration has extended the mask mandate for travelers until May 3rd.