Shocker: MAGA Election Denier Tina Peters Denies Results Of Her Own Election Loss [VIDEO]
Four Colorado Republicans who backed Donald Trump's Big Lie ran in Tuesday's primary, but only one–incumbent Rep. Lauren Boebert–won their race.  In Colorado's GOP Senate primary, voters rejected state Rep. Ron Hanks, who was at the Capitol on January 6th–though he has claimed he did not enter the building–and has gone on to spread false claims and debunked theories about voter fraud. Greg Lopez, a former suburban mayor who still claims Trump won in 2020, lost to Heidi Ganahl, a member of the University of Colorado Board of Regents.
Most notably, Mesa County Clerk Tina Peters, who pleaded not guilty after being indicted earlier this year on 10 counts related to voting machine tampering allegations, lost the GOP nomination to take on Democratic Secretary of State Jena Griswold in November. But Peters, who recently claimed Boebert "encouraged her" to commit election fraud, is refusing to accept her loss.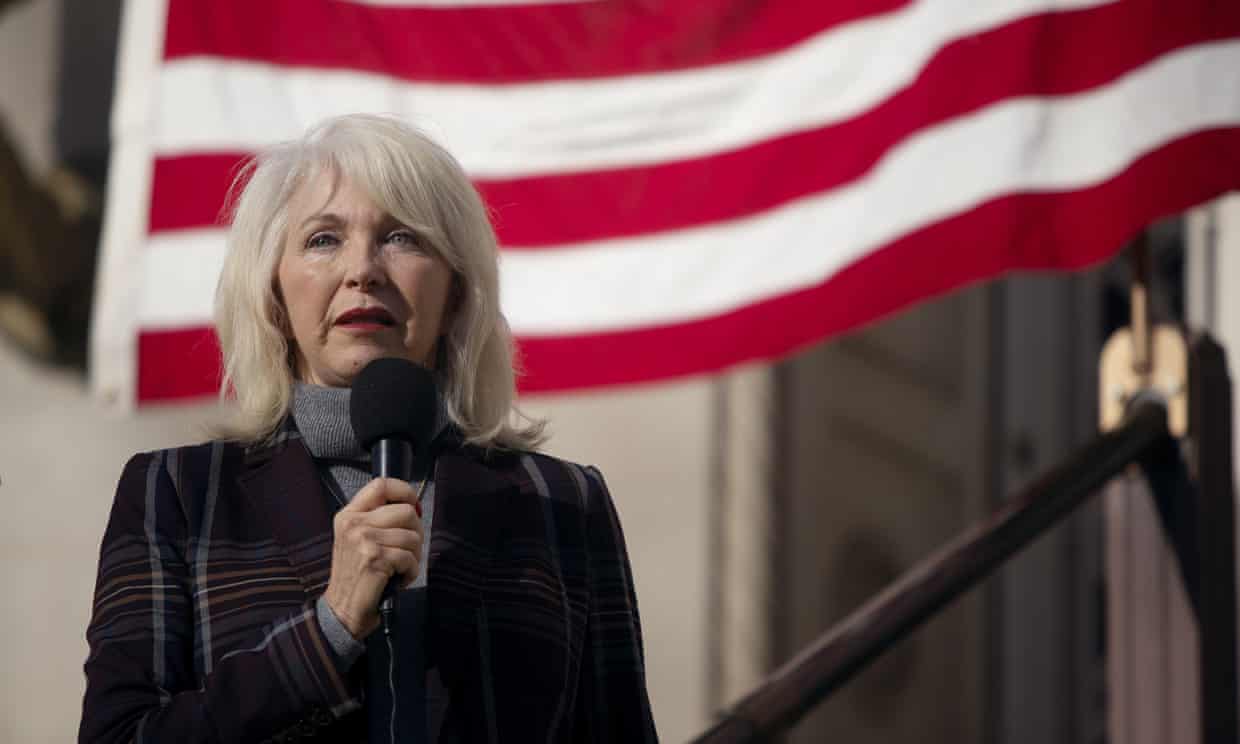 Peters is currently under criminal indictment for election tampering and has been banned from overseeing elections in her county this year, so it's no surprise she's also one of the many MAGA candidates working to dismantle the American voting system from within, something I've been reporting about since September and will keep writing about until the whole country is aware this is going on. You know, like in New Mexico already. And keep an eye on Joe Kent after his primary in August–he's going to challenge his expected loss to my former Representative, Jaime Herrera Beutler (sadly, Brent Hennrich has dropped out of the Democratic race). If Tina is doing this in her primary while being under investigation (who else does that sound like, I just can't put my finger on it), you can expect the midterms to be a giant hot mess of MAGA whining.
The AP hasn't called it yet, but it seems clear that Tina Peters will not win the GOP nomination for secretary of state, and will be left with her indictments.

— Taniel (@Taniel) June 29, 2022
Yeah, except she won't concede. Still can't figure out who she reminds me of.
Peters said they won't back down, won't give up, no matter what the results are. So far, former Jeffco Clerk Pam Anderson is leading the race with 44.55%, according to first results. Peters has 25.66% of the vote, and Mike O'Donnell received 29.22%. #copolitics #ElectionDay

— Saja Hindi (@BySajaHindi) June 29, 2022
It's not that Tina can't understand math, it's that she's part of the plan to make sure no election goes unchallenged so that people get discouraged and stop voting. She won't back down even if the people have spoken! YAY TRUMP.
For documenting purposes…

Tina Peters, the indicted county clerk who came in 3rd in her GOP bid for Colorado Secretary of State last night, claims to me her election was stolen from her & other "America First" candidates, citing no evidence besides a podcast link. https://t.co/BAOoMkqetk pic.twitter.com/DI6iuYmXia

— Vaughn Hillyard (@VaughnHillyard) June 29, 2022
Anyway, I'm not thrilled that Colorado voters stuck with Bobo when they could've had Coram, but at least they didn't choose any of these fools.