Secret Service Deleted January 5th Texts After They Were Requested By Oversight Officials
The US Secret Service erased text messages from January 5 and 6, 2021, shortly after they were requested by oversight officials investigating the agency's response to the January 6th Capitol riot, according to a letter given to the House select committee investigating the insurrection.
The Intercept was the first to report on the letter, which was originally sent to the House and Senate Homeland Security Committees by the Department of Homeland Security Inspector General, and states that the messages were erased from the system "as part of a device-replacement program" after the agency was asked for records related to its electronic communications.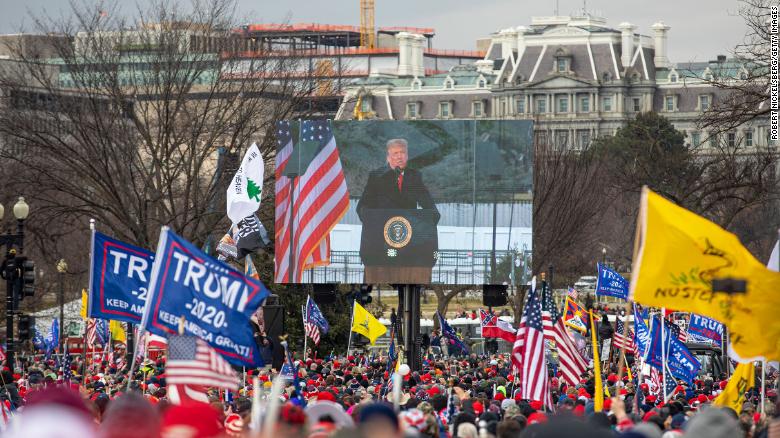 "First, the Department notified us that many US Secret Service text messages from January 5 and 6, 2021, were erased as part of a device-replacement program. The USSS erased those text messages after OIG requested records of electronic communications from the USSS, as part of our evaluation of events at the Capitol on January 6," the letter from DHS IG Joseph Cuffari states. "Second, DHS personnel have repeatedly told OIG inspectors that they were not permitted to provide records directly to OIG and that such records had to first undergo review by DHS attorneys," Cuffari explains. "This review led to weeks-long delays in OIG obtaining records and created confusion over whether all records had been produced."
The Secret Service has been under a microscope since witnesses have described how Donald Trump angrily demanded that his detail take him to the Capitol following his speech at the White House Ellipse shortly before rioters breached the building. Former Vice President Mike Pence, fearing for his personal safety, also refused to get into a limo with his detail while hiding from the January 6th mob because he didn't trust whoever was at the wheel.
Secret Service erased their January 6 text messages after investigators requested them, sources tell me:https://t.co/ucxdlmYkqh

— Ken Klippenstein (@kenklippenstein) July 14, 2022
Read the full profile at The Intercept.