Sarah Palin Joins Crowded Field Seeking House Seat in Alaska
Sarah Palin can see a House seat for herself, but there are at least fifty obstacles potentially blocking her way back into politics.
The former Alaska Governor filed her official campaign paperwork on Friday with a state Division of Elections office in Wasilla, joining a field of 50 other candidates seeking to fill the seat of the late Congressman Don Young, a Republican who had held Alaska's sole House seat since 1973 and was seeking reelection at the time of his death last month at age 88.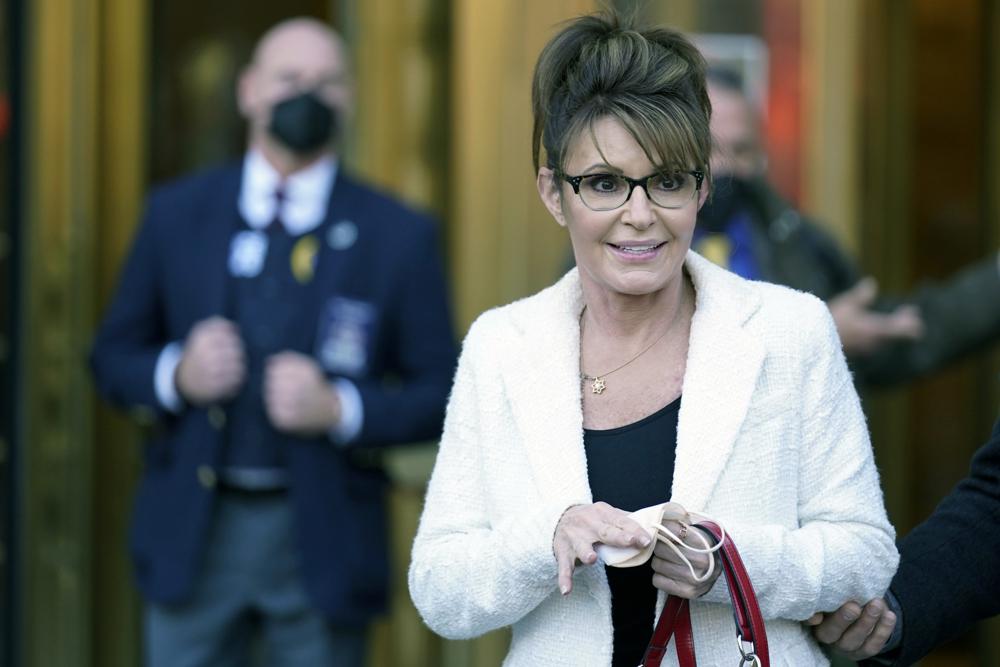 Palin, John McCain's infamous vice presidential running mate in 2008, now has the biggest national political profile in an already over-packed race, which includes current and former state legislators as well as a North Pole city council member named–you guessed it–Santa Claus.
This idiot. Between desperate cougar outfits, the ubiquitous "I have a little hangover" sunglasses and the melting Madame Tussaud cosmetic dermatology, it's clear that this season of the Palin show is gonna be nuts. https://t.co/mf4VZ92U6N

— George Hahn (@georgehahn) April 2, 2022
Palin, who recently lost a defamation case against The New York Times, said in her campaign announcement that America is "at a tipping point" and that she's in the race to "win it and join the fight for freedom alongside other patriots willing to sacrifice all to save our country."
Sarah Palin was ahead of her time.

It's only been in the past five years that the @GOP has caught up with—and then surpassed—her level of stupid. pic.twitter.com/lx5USqCG4Q

— Mrs. Betty Bowers (@BettyBowers) April 2, 2022
Palin's presence in the race will now pull focus from the other candidates, many of whom are more qualified to represent Alaska in Congress and have better relationships within their local communities. Aside from her many public gaffes, Palin's personal life has served as fodder for gossip sites and late-night pundits, which her opponents see as a distraction from the real issues facing Alaskans.
Sarah Palin, the Republican nominee for vice president in 2008, announced her run for Alaska's only seat in the House of Representatives https://t.co/LuD2znkDak pic.twitter.com/QrfUJy5Fgi

— Reuters (@Reuters) April 2, 2022
A special primary, which will coincide with the regular primary, is set for June 11th where the top four vote-getters will advance to an August 16th special election in which ranked-choice voting will be used, a process in line with a new elections system approved by voters in 2020. The winner will serve the remainder of Young's term, which expires in January. The regular primary and November general election will determine who represents Alaska in the House for a two-year term starting in January.
Former Alaska Governor Sarah Palin is adding her name to the long list of people seeking to replace the late Congressman Don Young for the state's lone seat in the house. pic.twitter.com/c1A0jHItWR

— CBS Mornings (@CBSMornings) April 2, 2022