Republicans Twist Ketanji Brown Jackson's Record Ahead of SCOTUS Nomination Hearings
Republicans are playing fast and loose with the details surrounding Judge Ketanji Brown Jackson's track record in an attempt to discredit her in the court of public opinion prior to next week's Supreme Court nomination hearings which are all but certain to confirm her.
The GOP has never been accused of giving Black women an easy time, but with so many members in such a hurry to get the misinformation out into the world, both the Washington Post and the Associated Press are calling them out and fact-checking their accusations against the first Black woman to ascend to the country's highest court.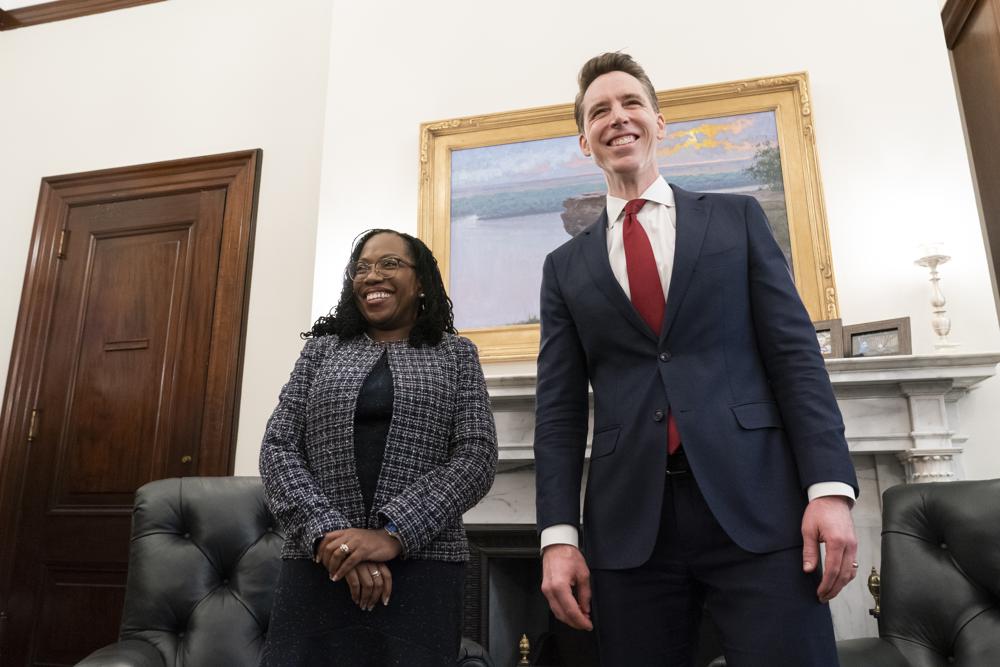 Sen. Josh Hawley (R-MO) tweeted on Wednesday that "Judge Jackson has opined there may be a type of 'less-serious child pornography offender.' … 'A 'less-serious' child porn offender?" AP says that's not true: Judge Jackson opined no such thing, she merely asked questions about it when she was vice chair of the U.S. Sentencing Commission when it held a hearing on sentencing guidelines in 2012.
"When they try to smear her, I need the Democrats to get up there and defend her just as vociferously as Lindsey Graham defended alleged, attempted rapist Brett Kavanaugh." @ElieNYC on Josh Hawley's false claims about Ketanji Brown Jackson #CrossConnection pic.twitter.com/6yh0WmWn0K

— The Cross Connection with Tiffany Cross (@CrossConnection) March 19, 2022
When Republicans cherry-pick facts, they often end up with the pits instead of the fruit. The RNC released a statement on Thursday that read in part: "Jackson has a record that includes defending terrorists," which is misleading on several fronts. The AP corrects that misrepresentation as well, saying Jackson didn't defend convicted terrorists but rather suspects. The RNC ignored the presumption of innocence that is at the heart of the legal system. Second, defending people accused of a crime is exactly what defense lawyers are supposed to do, represent suspects who can't afford a lawyer or who have cases that lawyers for hire don't want to take. Jackson was working in the federal public defender's office in the District of Columbia when she was assigned four Guantanamo Bay detainees, later continuing some of her work with them in private practice. This was after the Supreme Court ruled in 2004 that the detainees could file lawsuits challenging their indefinite detention.
.@ElieNYC: "What Josh Hawley is doing when he tries to do this he is trying to get [Ketanji Brown Jackson] killed. He's trying to get violence done against a Supreme Court nominee."

— Mary Margaret Olohan (@MaryMargOlohan) March 19, 2022
The hearings are set to begin on Monday at 11 AM Eastern time, 8 AM Pacific time, and will continue for four days.
Elie spitting pure truth about what's coming for Ketanji Brown Jackson in her confirmation hearings. Didn't realize she was the judge who sentenced the Pizzagate guy. Makes Josh Hawley's attacks on her even more sinister. https://t.co/20uHOpvCQs

— Joy-Ann (Pro-Democracy) Reid 😷 (@JoyAnnReid) March 19, 2022