Putin Warns That Ships Bringing Weapons to Ukraine From West Will Be Seen as 'Legitimate Targets'
Congress approved $13.6 billion in emergency aid for Ukraine Thursday night as part of a $1.5 trillion measure to fund the U.S. government through September.
The United States on Saturday said it would rush up to $200 million in additional small arms, anti-tank and anti-aircraft weapons to Ukraine, as Ukrainian officials pleaded for more equipment to defend against heavy shelling by Russian forces. The United States has drawn from U.S. weapons stocks to supply Ukraine repeatedly, beginning in the fall of 2021 and then again in December and February.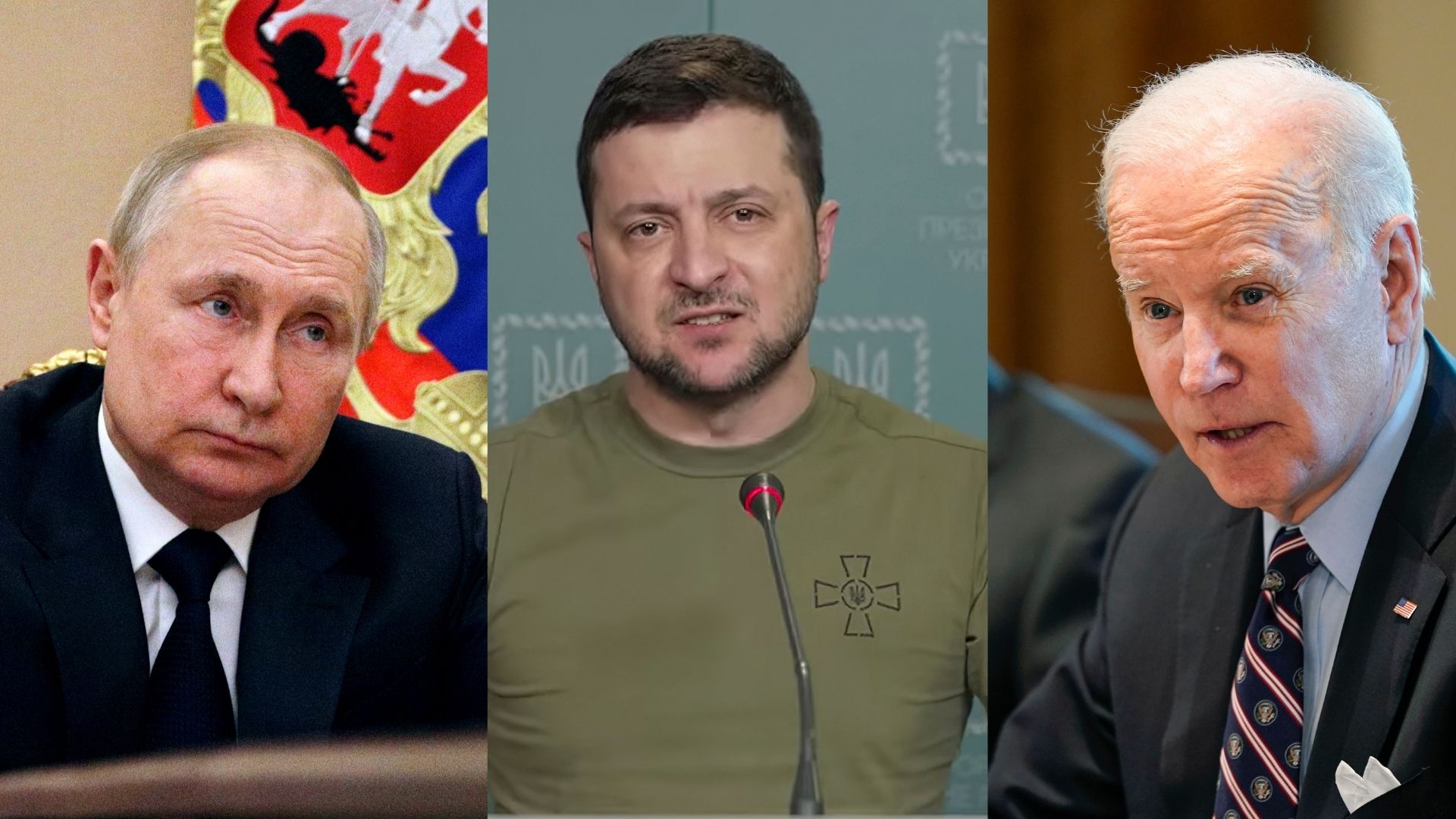 President Joe Biden on Saturday authorized the additional security assistance, the White House said, paving the way for the "immediate" shipment of fresh military equipment to Ukraine, a senior administration official said. The funds can be used for weapons and other articles from the Defense Department's stock, as well as military education and training to help Ukraine against the Russian invasion, now in its third week. President Biden's decision brings total U.S. security aid provided to Ukraine to $1.2 billion since January 2021, and to $3.2 billion since 2014, when Russia annexed the Crimea region of Ukraine, according to senior administration officials.
Who votes against sending aid to Ukraine, you ask?

The following 31 REPUBLICAN senators-#StandWithUkraine #DemocracyNotAutocracy pic.twitter.com/o39TsZ2xRZ

— ❤️🧡💛ᗰia💚💙💜 (@mommamia1217) March 12, 2022
But Deputy Foreign Minister Sergei Ryabkov said that Moscow has warned the U.S. it would see the deliveries of Western weapons to Ukraine as targets. Ryabkov said Russia "warned the U.S. that pumping weapons from a number of countries it orchestrates isn't just a dangerous move, it's an action that makes those convoys legitimate targets." He also denounced the U.S. sanctions against Moscow as an "unprecedented attempt to deal a serious blow to various sectors of the Russian economy," but noted that Moscow will act in a measured way to "avoid hurting itself".
⚡️Russia threatens to target foreign military aid convoys to Ukraine.

Russian Deputy FM Sergey Ryabkov said that Moscow had warned the U.S. that convoys of foreign weapons would be "legitimate targets for the Russian Armed Forces," as cited by Russian media RIA Novosti.

— The Kyiv Independent (@KyivIndependent) March 12, 2022
The last batch of weapons provided by the United States in February included anti-armor, small arms, body armor, and various munitions, according to the Pentagon, as well as anti-aircraft systems.
Had a substantive conversation with @POTUS. Gave him the assessment of the situation on the battlefield, informed about the crimes of Russia against the civilian population. We agreed on further steps to support the defense of Ukraine and increase sanctions against Russia.

— Володимир Зеленський (@ZelenskyyUa) March 11, 2022