Putin Ally Viktor Orban Calls Zelenskyy His 'Opponent' After Declaring Victory in Hungarian Election
https://twitter.com/uasupport999/status/1510735640048148485
Despite opinion polls forecasting a tighter race, Hungary's authoritarian leader and longtime Russian ally, Viktor Orban, has declared victory in the country's parliamentary elections, clinching a fourth consecutive term in power.
Orban's Fidesz party won comfortably across much of the country, winning by a commanding lead with 71% of the votes counted, Hungary's national elections board said on Sunday evening. Opposition leader Peter Marki-Zay even failed to win in his own district, where he had served as mayor.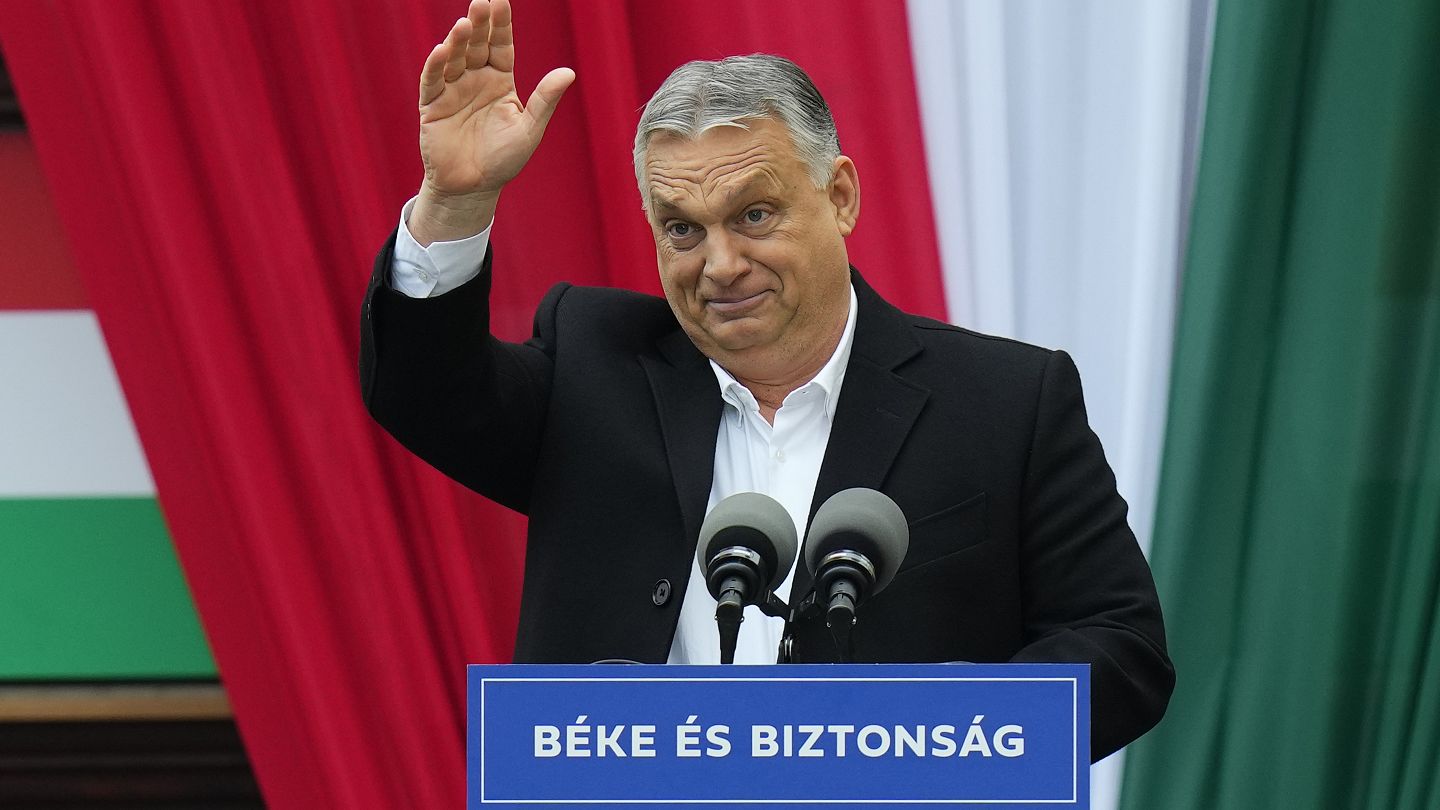 Hungary is heavily reliant on Russian energy, and Orban has dodged opportunities to condemn Russian President Vladimir Putin's assault on its neighboring state, further complicating the EU's efforts to present a united front against him. The election campaign was dominated by Moscow's invasion of Ukraine, which put Orban's lengthy association with Putin under scrutiny. In his victory speech, Orban called Ukraine's President Volodymyr Zelensky one of the "opponents" he had to overcome during the campaign.
Hungary's general election is tight after the opposition formed a six-party alliance, and a survey published a day before Sunday's vote showed the two camps were neck and neck https://t.co/OqvTWS0tLE pic.twitter.com/8LdVXNkXuP

— Bloomberg Quicktake (@Quicktake) April 3, 2022
Since Russia's invasion of Ukraine, Orban campaigned primarily on a platform of keeping Hungary's troops and weapons out of the conflict. He has supported most of the EU's sanctions against Russia since it invaded Ukraine, but has resisted going further and pitched himself as a peacemaker to voters.
The man hoping to defeat Viktor Orban in Hungary tonight, @markizaypeter, tells us this "is not a fair and free election not at all" but the opposition still has a chance of winning.

Polls close in a little over two hours.

I spoke with @AliVelshi from Budapest –@VelshiMSNBC pic.twitter.com/esFkmTYv7n

— Raf Sanchez (@rafsanchez) April 3, 2022
Orban has gained close control of Hungary's judiciary, media and education institutions during his 12-year stint in power, which is now set to be extended until 2026. He has pushed legislation targeting migrants and the LGBTQ+ community, and has spoken of his intention to build an "illiberal" state within the EU.
Even before the invasion, Orban had a "thorny" relationship with the EU. His government has been lambasted by senior figures in the bloc over rule of law issues; earlier this year, Europe's top court allowed the EU to block funding to Hungary and Poland for violating democratic rights. At his final campaign rally Friday, Orban claimed that supplying Ukraine with weapons — something that Hungary, alone among Ukraine's EU neighbors, has refused to do — would make the country a military target, and that sanctioning Russian energy imports would cripple Hungary's own economy. "This isn't our war, we have to stay out of it," Orban said.
Bad opposition candidate and all the issues cut in favor of Orban in the end. Will be interesting to compare the results of the LGBT referendum to the Fidesz share.

— Michael Brendan Dougherty (@michaelbd) April 3, 2022
A referendum was also held on Sunday on Orban's controversial law that bans educational materials and programs for children that are considered to promote homosexuality and gender reassignment.
Orbán singled out Zelenskyy as part of "overwhelming force" that his party had defeated: "the left at home, the international left, Brussels bureaucrats, the Soros empire with all its money, the international mainstream media, and in the end, even the Ukrainian president." pic.twitter.com/9GSpEq1OPt

— Justin Spike (@jspikebudapest) April 3, 2022