Pro-Trump YouTube Host Bill Mitchell Permanently Banned From Twitter
Todd Neikirk
Todd Neikirk is a New Jersey-based politics and technology writer.…
COVID-19 minsinformation has spread over social media like wildfire. Twitter has done their best to prevent this from happening. The site banned Conservative personalities Diamond & Silk over repeated false claims. The site also began to fact check and correct misleading tweets from the President.
And now another Conservative media personality will be barred from the site for posting erroneous medical information. Bill Mitchell, who hosts a popular YouTube show that's rife with conspiracy theories was permanently banned on Friday night.
Users began to notice that Mitchell's account was locked last night. While his views are extreme, many Liberals enjoyed following his account for its unintentional humor.
https://twitter.com/rboger12/status/1294450518371295232
Mitchell discussed his ban on the website Parler, "Twitter just suspended me for opposing masks. Who knows if I'll ever be back. I'm sure their decision wasn't political at all."
The ban, however, wasn't for opposing masks, it was for tweeting from a secondary account after the first one was suspended.
The pundit further explained, "I was originally suspended for 7 days for two tweets almost 3 weeks prior explaining what I felt masks were medically dangerous…Twitter, in their own heavy-handed manner put me in time-out for 7 days. During thsi time, I tweeted a bit from a very small secondary account. I was not aware this was a rules violation."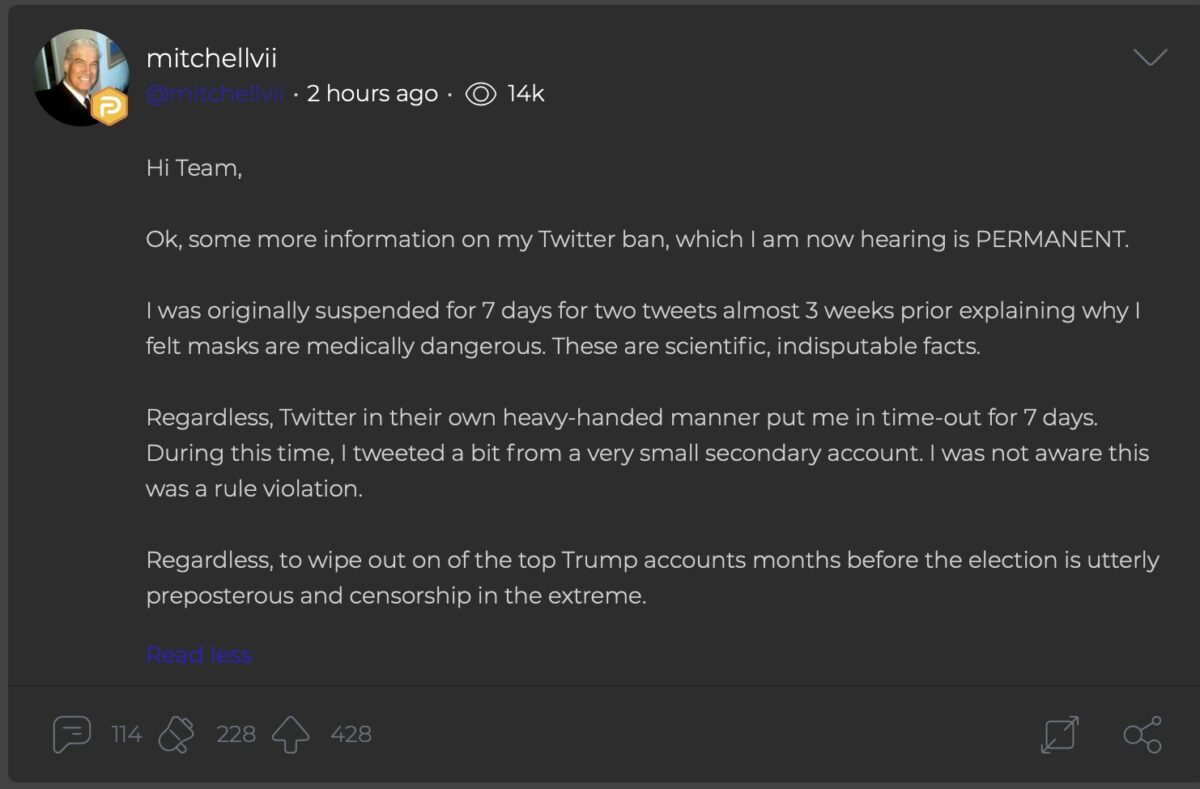 Mitchell then accused Twitter of punishing him for his Right-Wing views. He concluded, "to wipe out on (sic) of the top Trump accounts months before the election is utterly preposterous and censorship in the extreme."
Todd Neikirk
Todd Neikirk is a New Jersey-based politics and technology writer. His work has been featured in psfk.com, foxsports.com, and PoliticusUSA. An avid pet lover, he has been known to contribute to Pet Lifestyles Magazine. He enjoys sports, politics, technology, and spending time at the shore with his family.