President Biden to Release New Rules For Ghost Guns This Week
The Associated Press reported Sunday that as soon as Monday, the Biden administration will be announcing its long-awaited ghost gun rule aimed at reducing the amount of privately made firearms without serial numbers that are increasingly being found at crime scenes. Gun rights activists have lobbied for years for such a rule, which will change the current definition of a firearm under federal law to include unfinished parts, like the frame of a handgun or the receiver of a long gun.
The finalized rule comes amid mounting pressure on both the White House and the Justice Department to crack down on gun deaths and violent crime in the U.S.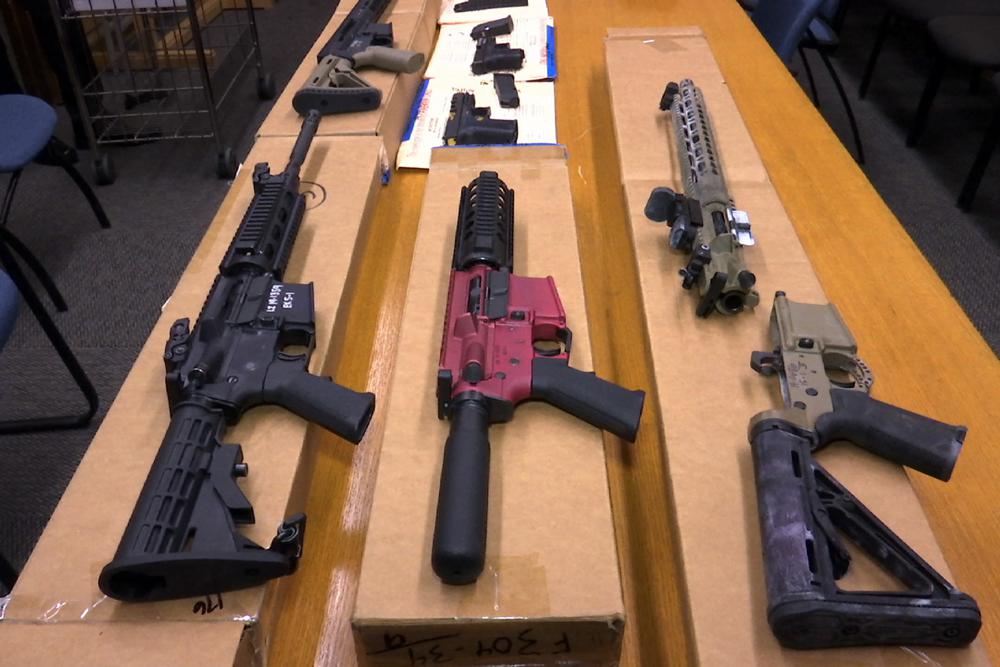 In its proposed rule released last May, the ATF said it was also seeking to require manufacturers and dealers who sell ghost gun parts to be licensed by the federal government and require federally licensed firearms dealers to add a serial number to any unserialized guns they plan to sell. The rule would also require firearms dealers to run background checks before they sell ghost gun kits that contain parts needed to assemble a firearm.
President Biden says he'll reign in "ghost guns," or kits to build firearms, and have them "treated as firearms under the Gun Control Act." pic.twitter.com/nbmmKDzG86

— The Recount (@therecount) April 8, 2021
Justice Department statistics show that nearly 24,000 ghost guns were recovered by law enforcement at crime scenes and reported to the government from 2016 to 2020. It is hard to say how many are circulating on the streets, in part because in many cases police departments don't contact the government about the guns because they can't be traced.
Absolutely. Guns travel across state borders and we are all now dealing with the reality of ghost guns.

— Fred Guttenberg (@fred_guttenberg) April 3, 2022
The White House has also been considering naming Steve Dettelbach, a former U.S. attorney from Ohio, to run the Bureau of Alcohol, Tobacco, Firearms, and Explosives (ATF). President Biden was forced to withdraw the nomination of his first nominee, gun-control advocate David Chipman, after the nomination stalled for months because of opposition from Republicans and some Democrats in the Senate.
INBOX: @POTUS Biden statement on the #Sacramento shooting reads in part: "Ban ghost guns. Require background checks for all gun sales. Ban assault weapons and high-capacity magazines. Repeal gun manufacturers' immunity from liability." pic.twitter.com/aYKBuFDMXZ

— Ed O'Keefe (@edokeefe) April 4, 2022
Police across the country have been reporting spikes in ghost guns being recovered by officers. The New York Police Department, for example, said officers found 131 unserialized firearms since January. Some states, like California, have enacted laws in recent years to require serial numbers to be stamped on ghost guns.
.@POTUS receives high marks on regulating ghost guns and dangerous illegal gun accessories. Well done! pic.twitter.com/il2FcW1WA4

— March For Our Lives (@AMarch4OurLives) April 8, 2022