President Biden Seeks $33B In Additional Aid to Ukraine
President Joe Biden asked Congress on Thursday for an additional $33 billion to help Ukraine in its continuing fight against Putin's invasion, a signal that the U.S. is in it for the long haul to support Kyiv and weaken Moscow as the bloody war enters its third month with no end in sight.
The White House said the President's latest aid package is expected to support Ukraine's needs for five months and has more than $20 billion in military assistance for Kyiv, as well as fortifying the defenses in nearby countries. There is also an extra $8.5 billion in economic aid to help keep Ukrainian President Volodymyr Zelenskyy's government functioning, as well as $3 billion for food and humanitarian programs around the world.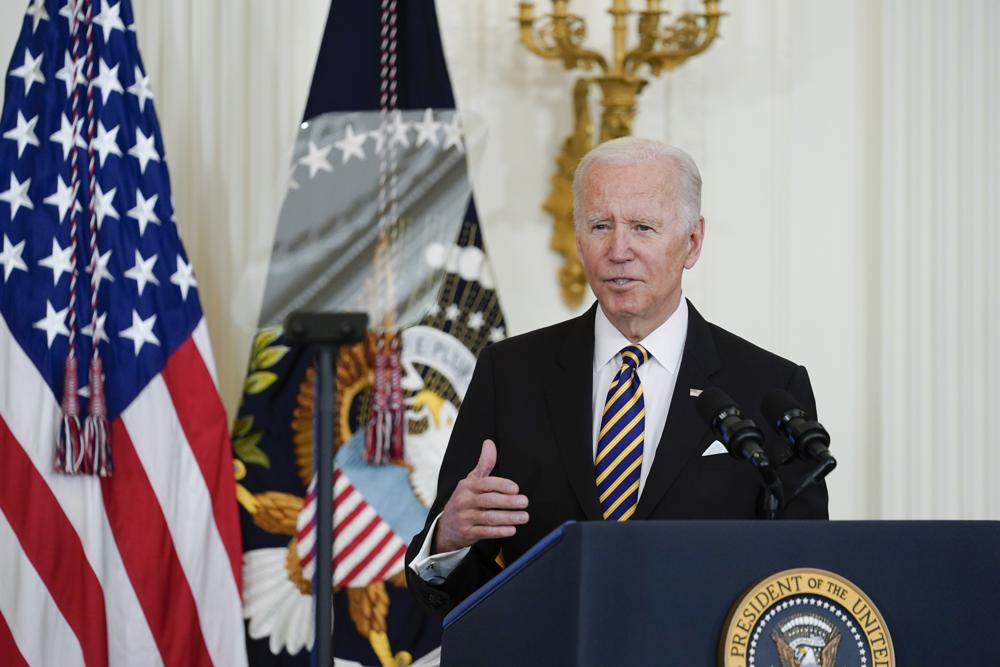 The new assistance package now heads to Congress for consideration and would be more than twice as large as the initial $13.6 billion in defense and economic aid for Ukraine and Western allies enacted last month which is now almost exhausted. It was meant to signify that the U.S. is not tiring of helping to stave off Russian President Vladimir Putin's attempt to expand his nation's control of its neighbor, and perhaps beyond. The U.S. is also continuing to hit Russia's economy with sanctions that the Kremlin has tried, but failed, to hide from the Russian people.
Guardian front page, Friday 29 April 2022: Biden defies Putin's threats by doubling aid for Ukraine pic.twitter.com/mM0pzYS6Rp

— The Guardian (@guardian) April 28, 2022
President Biden promised that the U.S. would work to support its allies' energy needs, saying, "We will not let Russia intimidate or blackmail their way out of the sanctions." The President also said the new package "addresses the needs of the Ukrainian military during the crucial weeks and months ahead" and begins a transition to longer-term security assistance that's "going to help Ukraine deter and continue to defend against Russian aggression."
I'm sending Congress a comprehensive legislative package that will enhance our unrelenting effort to hold accountable the Russian oligarchs who enable Putin's war.

We need to seize the yachts, luxury homes, and other ill-begotten gains of Putin's kleptocrats.

— President Biden (@POTUS) April 28, 2022