President Biden Presses China's Xi on Russian Support in Video Call
President Joe Biden and China's Xi Jinping spoke for nearly two hours on Friday as the White House hoped to prevent Beijing from providing military or economic assistance for Vladimir Putin's invasion of Ukraine.
The U.S.-China relationship has always been fraught with tension, but it has become more strained since the start of President Biden's term. The President has repeatedly criticized China for military provocations against Taiwan, human rights abuses against ethnic minorities, and efforts to silence pro-democracy advocates in Hong Kong. Whatever goodwill existed between the two global powerhouses has seemingly reached a new low with the Russian invasion.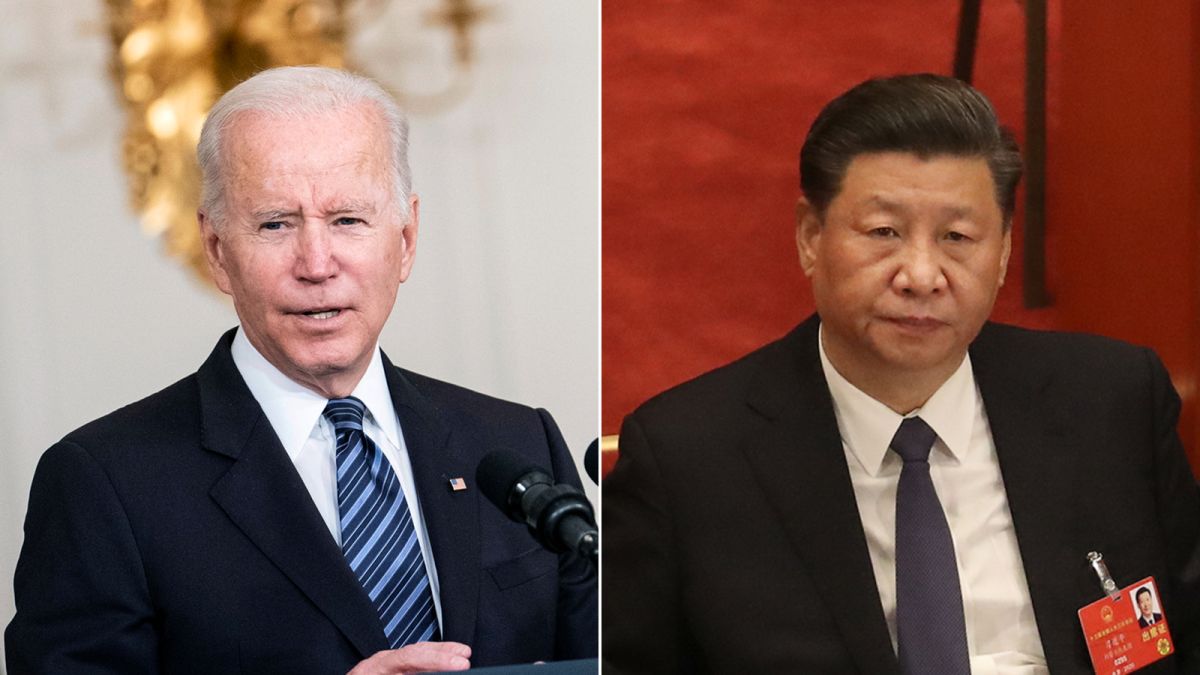 Xi and Putin met in early February, weeks before the invasion, with the Russian leader traveling to Beijing for the start of the Winter Olympics. The two leaders issued a 5,000-word statement declaring limitless "friendship." Beijing's leaders would like to remain supportive of Russia, but they also recognize how badly the Russian military action is going as an overmatched Ukrainian military has put up stiff resistance, according to a Western official familiar with current intelligence assessments.
BREAKING: Pres. Biden "described the implications and consequences if China provides material support to Russia as it conducts brutal attacks against Ukrainian cities and civilians" in call with Chinese Pres. Xi, White House says. https://t.co/1Q6dimB81F pic.twitter.com/Ul7ubM4YW4

— ABC News (@ABC) March 18, 2022
White House national security adviser Jake Sullivan and senior Chinese foreign policy adviser Yang Jiechi met in Rome this week for an intense, seven-hour talk about the Russian invasion and other issues. On Thursday, Secretary of State Antony Blinken reiterated that the Biden administration remains concerned that China is considering providing military equipment. He said Biden would make clear to Xi "that China will bear responsibility for any actions it takes to support Russia's aggression, and we will not hesitate to impose costs."
President Biden spoke today with President Xi Jinping of the People's Republic of China about Russia's unprovoked invasion of Ukraine. pic.twitter.com/SnpgobFiPz

— The White House (@WhiteHouse) March 18, 2022
Ahead of the call, White House press secretary Jen Psaki had said President Biden would question Xi about Beijing's "rhetorical support" of Putin and an "absence of denunciation" of Russia's invasion. The White House said President Biden underscored to Xi the "implications and consequences if China provides material support to Russia as it conducts brutal attacks against Ukrainian cities and civilians."
.@POTUS is set to speak with China's Xi Jinping on Friday as the @WhiteHouse warns of serious consequences if China assists Russia's military. @allison__news reports the call is a way for the White House to maintain open lines of communication with China.https://t.co/bYLPcf1Lou pic.twitter.com/CXnrJv4W82

— NewsNation (@NewsNation) March 18, 2022
Though seen as siding with Russia, China has also reached out to Ukraine, with its ambassador to the country on Monday quoted as saying: "China is a friendly country for the Ukrainian people. As an ambassador, I can responsibly say that China will forever be a good force for Ukraine, both economically and politically."
The White House provided an overview of Pres. Biden's 2-hour call Friday with China's President Xi Jinping — here's what was discussed pic.twitter.com/fFYrZ15Drw

— NowThis (@nowthisnews) March 18, 2022