President Biden Orders Oil Release to Ease Gas Prices 'Fairly Significantly'
President Joe Biden ordered the release of 1 million barrels of oil per day from the nation's strategic petroleum reserve for six months, a bid to control energy prices that have spiked after the United States and allies imposed steep sanctions on Russia over its invasion of Ukraine.
The President said on Thursday that while it's not known how much gasoline prices could decline as a result of his move, he suggested it might be "anything from 10 cents to 35 cents a gallon." Gas is averaging about $4.23 a gallon, compared with $2.87 a year ago, according to AAA.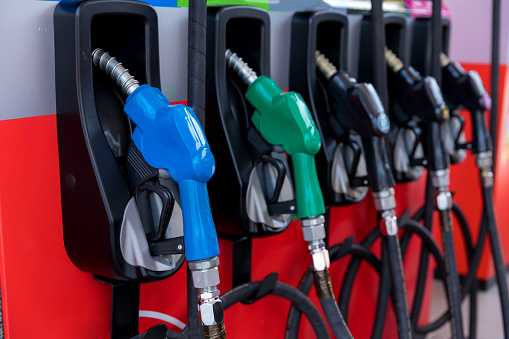 Calling them "Putin's Gas Hikes," the President said that "The bottom line is, if we want lower gas prices, we need to have more oil supply right now," President Biden said. "This is a moment of consequence and peril for the world, and pain at the pump for American families." Tapping the stockpile would create pressures that could reduce oil prices, though President Biden has already ordered releases from the reserves twice now without causing a meaningful shift in oil markets. However, the President optimistically said Thursday he expects gasoline prices could drop "fairly significantly."
Americans are feeling Putin's gas price hike at the pump.

That's why today, I'm authorizing the release of 1 million barrels a day from our Strategic Petroleum Reserve — and taking steps to lay a new foundation for lasting American energy independence through clean energy. pic.twitter.com/aRQgofiryK

— President Biden (@POTUS) March 31, 2022
However, President Biden also urged Americans to help the country reduce its dependence on oil to move towards more climate-friendly methods of powering their vehicles.
Clean energy made in America helps safeguard our national security, tackle climate change, and support millions of good-paying jobs for generations to come.

But the most important thing my plan will do right away is save your family money.

— President Biden (@POTUS) March 31, 2022
President Biden is asking Congress to impose financial penalties on oil and gas companies that lease public lands but are not producing. He said he will invoke the Defense Production Act to encourage the mining of critical minerals for batteries in electric vehicles, part of a broader push to shift toward cleaner energy sources and reduce the use of fossil fuels.
Tune in as I deliver remarks on my Administration's actions to reduce the impact of Putin's price hike on energy prices and lower gas prices at the pump for American families. https://t.co/bOJwkHqLxR

— President Biden (@POTUS) March 31, 2022
Americans on average use about 21 million barrels of oil daily, with about 40% of that devoted to gasoline, according to the U.S. Energy Information Administration. That total accounts for about one-fifth of the total global consumption of oil. Domestic oil production is equal to more than half of U.S. usage, but high prices have not led companies to return to their pre-pandemic levels of output. The U.S. is producing on average 11.7 million barrels daily, down from 13 million barrels in early 2020.
The oil and gas industry has nearly 9,000 unused permits for drilling on federal lands.

I'm calling for a "use it or lose it" policy.

Congress should make companies pay fees on idle wells on federal leases and on public lands they're hoarding without producing.

— President Biden (@POTUS) March 31, 2022
In his remarks Thursday, President Biden chided oil companies that he said are "focused on profits instead of putting out more barrels," saying that adding to the oil supply was a patriotic obligation. "This is not the time to sit on record profits: It's time to step up for the good of your country," the President said.