President Biden Nominates First Woman to Lead U.S. Coast Guard
Throughout his campaign and well into his Presidency–up to and including his remarks on Friday about newly confirmed Supreme Court Justice Ketanji Brown Jackson on the White House's South Lawn–Joe Biden promised to have a Cabinet and staff that looked like America. That promise continued with the President's next historic nomination of the first woman to lead a U.S. military branch.
President Biden has tapped Admiral Linda Fagan to be the next Commandant of the U.S. Coast Guard. Fagan currently serves as the No 2. in the US Coast Guard, a role she's held since June 2021. Her nomination will be under consideration by the Senate Committee on Commerce, Science, and Transportation.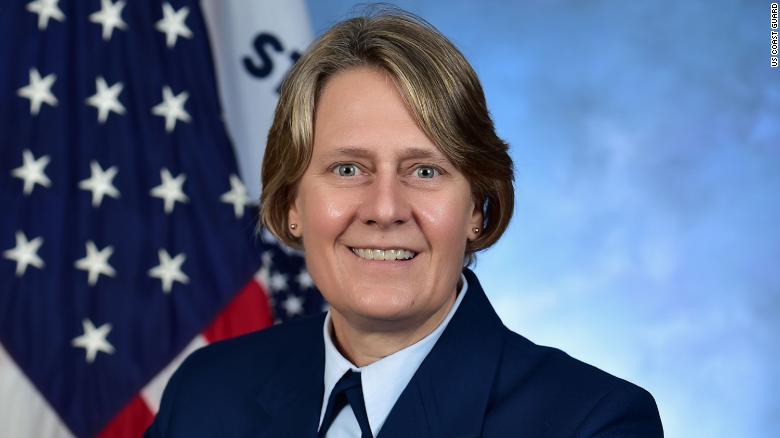 Sen. Maria Cantwell (D-WA), the committee's chair, praised Admiral Fagan's nomination and said it will "inspire generations of American women to strive to serve at the highest level in the Armed Forces." If confirmed, Admiral Fagan would become the 27th Commandant during a change of command ceremony scheduled for June 1st in Washington, DC. Adm. Karl Schultz, the current commandant, will retire after the ceremony.
I'm honored to nominate Admiral Linda Fagan as Commandant of the U.S. Coast Guard. Her leadership and integrity are second to none. If confirmed, Adm. Fagan will be the first woman in history to serve as Commandant and the first female service chief.

— President Biden (@POTUS) April 5, 2022
Never in the history of the United States has a woman led a branch of the armed forces. Today @POTUS nominated Adm. Linda Fagan as the next Commandant of the @USCG.

— Vice President Kamala Harris (@VP) April 5, 2022
Admiral Fagan has 36 years of Coast Guard service and has served on all seven continents, according to her military biography. As the Coast Guard's vice commandant, Fagan was the service's first female four-star admiral.
(1/4) I applaud the @DHSgov & @POTUS' nomination of Admiral Linda Fagan as the 27th Commandant of the U.S. Coast Guard! pic.twitter.com/1zxFw5oawP

— Admiral Karl Schultz (@ComdtUSCG) April 5, 2022
Admiral Fagan's nomination also has strong bipartisan support, with Republicans from the committee tweeting that President Biden has "finally nominated an outstanding leader" for the Coast Guard and that it's "important for the Commerce Committee to proceed efficiently so the Coast Guard is not left without a leader."
.@POTUS has finally nominated an outstanding leader for @USCG. If confirmed, Linda L. Fagan (@VComdtUSCG) would be the first female Commandant of the @USCG. It is important for the Commerce Committee to proceed efficiently so the Coast Guard is not left without a leader.

— Senate Commerce Republicans (@SenateCommerce) April 5, 2022