President Biden Joins Other World Leaders to Honor Madeleine Albright
Washington's political and foreign policy elite gathered Wednesday to pay their last respects to the late Madeleine Albright, a child of war-torn Europe who arrived in the U.S. as an 11-year-old girl and became America's first female Secretary of State. Albright died last month at the age of 84 after a lifetime of service.
President Joe Biden and former President Bill Clinton were among the world leaders who gathered to remember the trailblazing diplomat who championed her adopted country as the world's "indispensable nation"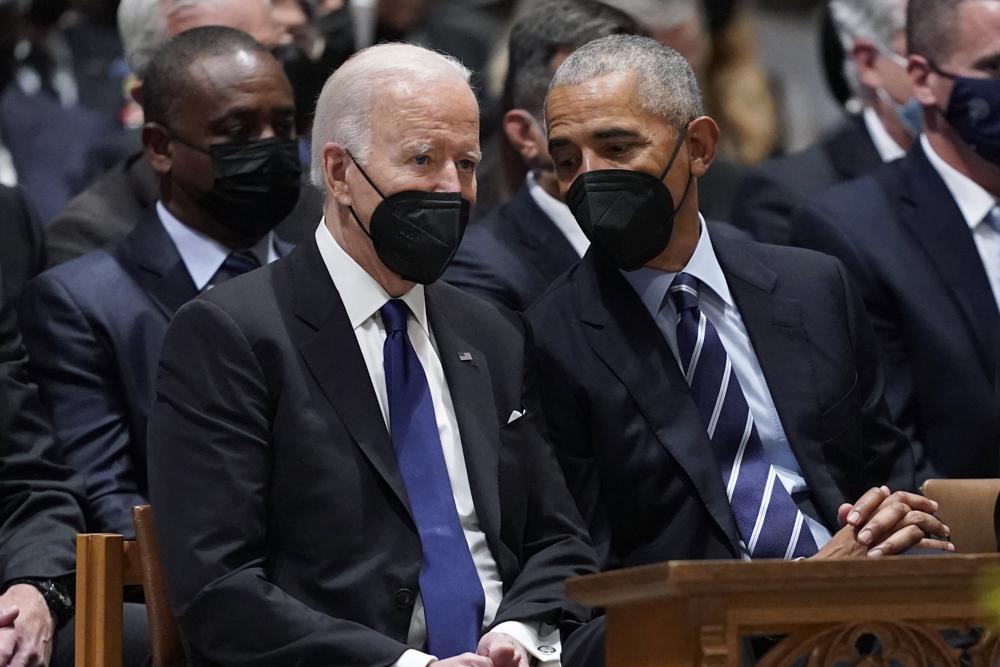 In his eulogy, President Biden said Albright's name was synonymous with the idea that America is "a force for good in the world." He said he had learned of Albright's death while flying to Brussels for an emergency NATO summit on Ukraine and was struck by the memory of her key role in pressing for the expansion of the alliance in the wake of the collapse of the Soviet Union to protect Europe from a repeat of the carnage of World War II and the Cold War ideological battle between communism and democracy. "In the 20th and 21st century, freedom had no greater champion than Madeleine Korbel Albright," President Biden said. "Today we honor a truly proud American who made all of us prouder to be Americans."
lovely eulogy from @POTUS for M. Albright, capturing her devotion to liberty, love of America, verve and generosity as mentor to so many. She was the best of America.

— Jennifer 'I stand with Ukraine' Rubin 🇺🇦🇺🇦 (@JRubinBlogger) April 27, 2022
Former President Clinton, who appointed her first as his U.N. ambassador in 1993 and then as Secretary of State in 1996, said his last conversation with Albright just weeks before her passing was dominated by the situation in Ukraine and her fears about the future of democracy at home and abroad. Former Secretary of State Hillary Clinton shared just how her husband came to nominate Albright in her remarks.
"It's been said that I urged my husband to nominate her as our first female secretary of State. Unlike much that's said, this story was true. And I was thrilled when he agreed."

Hillary Clinton delivers remarks at the funeral of Madeleine Albright. https://t.co/pw7FGhSnp5 pic.twitter.com/TBx8tRAcxB

— ABC News Politics (@ABCPolitics) April 27, 2022
Aside from Hillary Clinton, several other successors to Albright's position were also in attendance.  Condoleezza Rice, John Kerry, and current office-holder Antony Blinken joined the other roughly 1,400 mourners who attended the funeral at Washington's National Cathedral.
Former President Bill Clinton delivers eulogy at the funeral for former Secretary of State Madeleine Albright:

"We love you, Madeleine. We miss you, but I pray to God we never stop hearing you. Just sit on our shoulder and nag us to death 'til we do the right thing." pic.twitter.com/ZNNS3LYbN3

— The Recount (@therecount) April 27, 2022