President Biden Issues First Pardons of His Presidency
During his 2020 White House run, President Joe Biden vowed to reduce the number of people incarcerated in the U.S. and called for nonviolent drug offenders to be diverted to drug courts and treatment.
Now the President has made good on that promise by granting the first three pardons of his term, providing clemency to a Kennedy-era Secret Service agent and to two people who were convicted on drug-related charges but went on to become pillars in their communities. President Biden also commuted the sentences of 75 others for nonviolent, drug-related convictions.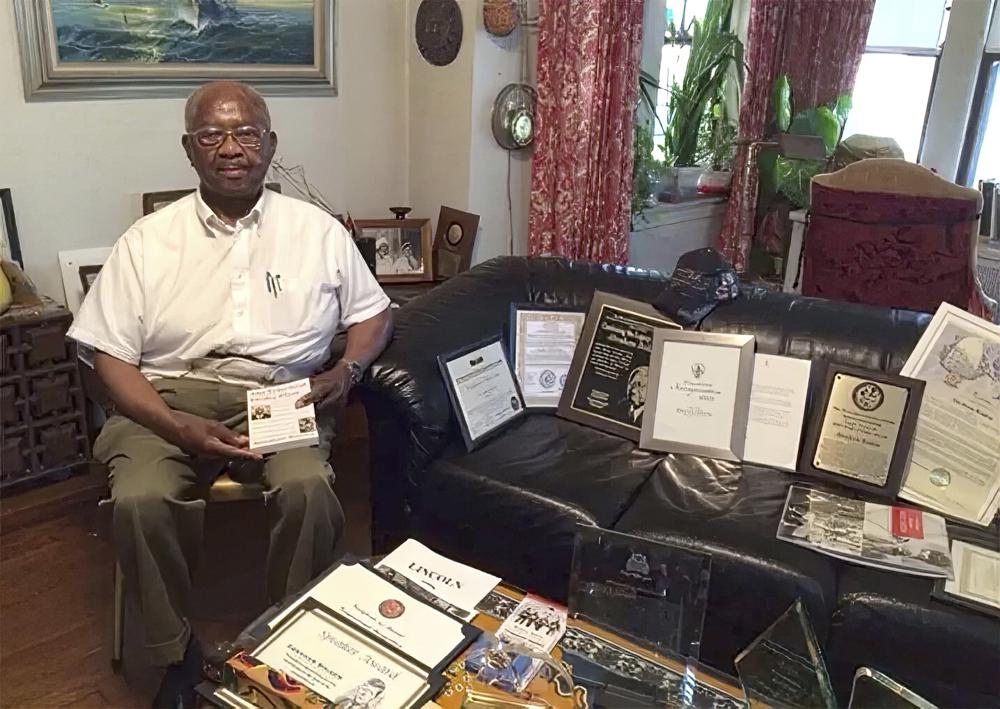 The White House announced the clemencies Tuesday as it launched a series of job training and reentry programs for those in prison or recently released. Many of those who received commutations have been serving their sentences in home confinement during the COVID-19 pandemic. Several were serving lengthy sentences and would have received lesser terms had they been convicted today for the same offenses as a result of the 2018 bipartisan sentencing reform ushered into law by the Trump administration.
America is a nation of laws and second chances, redemption, and rehabilitation. During Second Chance Month, I am using my authority under the Constitution to uphold those values by pardoning and commuting the sentences of fellow Americans.

— President Biden (@POTUS) April 26, 2022
Those granted pardons are:
— Abraham Bolden Sr., 86, the first Black Secret Service agent to serve on presidential detail. In 1964, Bolden, who served on President John F. Kennedy's detail, faced federal bribery charges that he attempted to sell a copy of a Secret Service file. His first trial ended in a hung jury. Following his conviction in a second trial, key witnesses admitted lying at the prosecutor's request, according to the White House. The pardon came nearly 61 years after he joined the Kennedy detail. Bolden said he asked off of the detail after enduring racial slurs from fellow agents and small nooses were left around his workplace. "I met President Kennedy on April 28, 1961 and on April 25 I got word of the presidential pardon," said Bolden, who first petitioned the White House for a pardon during the Nixon administration. "That's pretty close."
— Betty Jo Bogans, 51, was convicted in 1998 of possession with intent to distribute crack cocaine in Texas after attempting to transport drugs for her boyfriend and his accomplice. Bogans, a single mother with no prior record, received a seven-year sentence. In the years since her release from prison, Bogans has held consistent employment, even while undergoing cancer treatment, and has raised a son.
— Dexter Jackson, 52, of Athens, Georgia, was convicted in 2002 for using his pool hall to facilitate the trafficking of marijuana. Jackson pleaded guilty and acknowledged he allowed his business to be used by marijuana dealers.
While today's announcement marks important progress, my Administration will continue to review clemency petitions and deliver reforms that advance equity and justice, provide second chances, and enhance the wellbeing and safety of all Americans. https://t.co/uN1baHUqn0

— President Biden (@POTUS) April 26, 2022
Donald Trump granted 144 pardons and clemency to 238 during his four years in office, including to previously convicted members of his inner such as Paul Manafort. And among Trump's final acts in office was pardoning his former chief strategist Steve Bannon and Al Pirro, the husband of Fox News host and Trump ally Jeanine Pirro.