President Biden Calls Vladimir Putin a 'War Criminal'
Vladimir Putin gets Joe Biden's Irish up in a big way.
The day before he had to settle for a St. Patrick's Zoom call with Ireland's Prime Minister Micheál Martin, who tested positive for COVID-19 while in Washington, the President made the strongest condemnation of Putin's actions from any US official since his invasion of Ukraine began three weeks ago. Previously, President Biden had stopped short of labeling atrocities being documented on the ground in Ukraine as "war crimes," citing ongoing international and US investigations. But on Wednesday, the gloves were off. "I think he is a war criminal," the President said after remarks at the White House.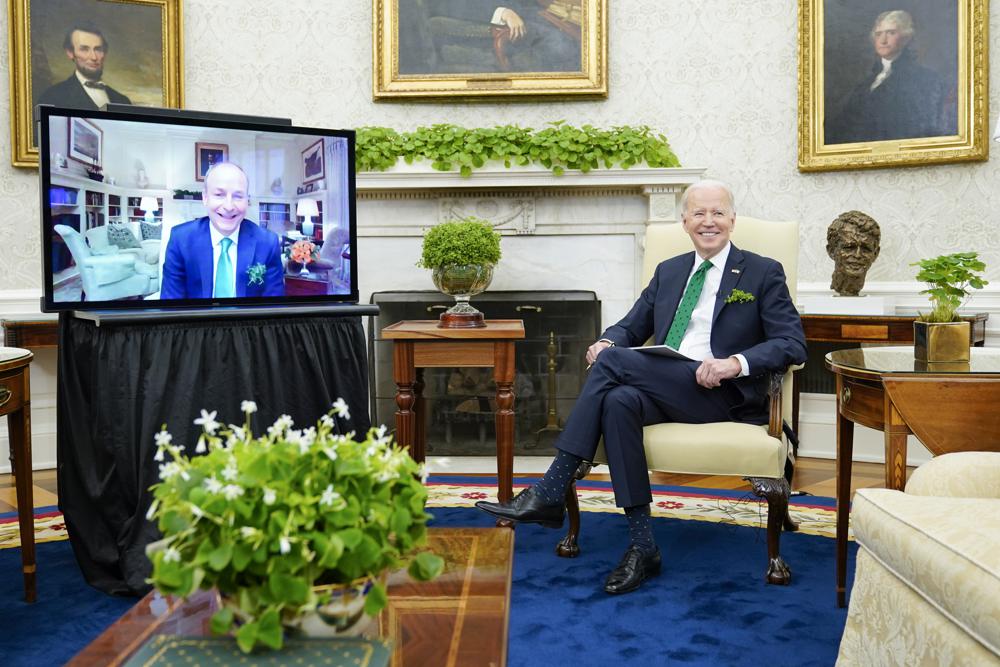 The shift from the Biden administration's previous stance of stopping short of using that term for Putin came after Ukrainian President Volodymyr Zelensky gave an emotional virtual address to Congress where he shared a video showing Ukrainians suffering amid Russia's onslaught. Zelensky asked American lawmakers and President Biden for more help defending itself, including a no-fly zone and fighter jets.
Reporter: 'Are you ready to call [Putin] a war criminal?'

Pres. Biden: 'I think he is a war criminal' pic.twitter.com/akyxCo0sBJ

— NowThis (@nowthisnews) March 17, 2022
President Biden responded in his own address a few hours later, laying out new American military assistance to Ukraine — including anti-aircraft and anti-armor systems, weapons, and drones — but stopped short of acceding to Zelensky's requests, which would only escalate tensions between the U.S. and Russia. "We saw reports that Russian forces were holding hundreds of doctors and patients hostage in the largest hospital in Mariupol," President Biden said. "These are atrocities. They're an outrage to the world. And the world is united in our support for Ukraine and our determination to make Putin pay a very heavy price."
.@SecBlinken on President Biden's comments that Putin is a "war criminal":

"Personally, I agree. Intentionally targeting civilians is a war crime." pic.twitter.com/L2vAThnAA0

— CBS News (@CBSNews) March 17, 2022