President Biden Calls For Urgent Climate Action on Earth Day in Seattle
One day after talking about the progress his Infrastructure Bill has already made while on a stop in Portland, Oregon, President Joe Biden marked Earth Day in Seattle with a call to action regarding climate change.
The President sat down at a small desk with the Presidential seal that had been set up for the occasion, but there was no new climate law to sign, just a new Executive Order directing federal officials to keep better track of trees in national forests.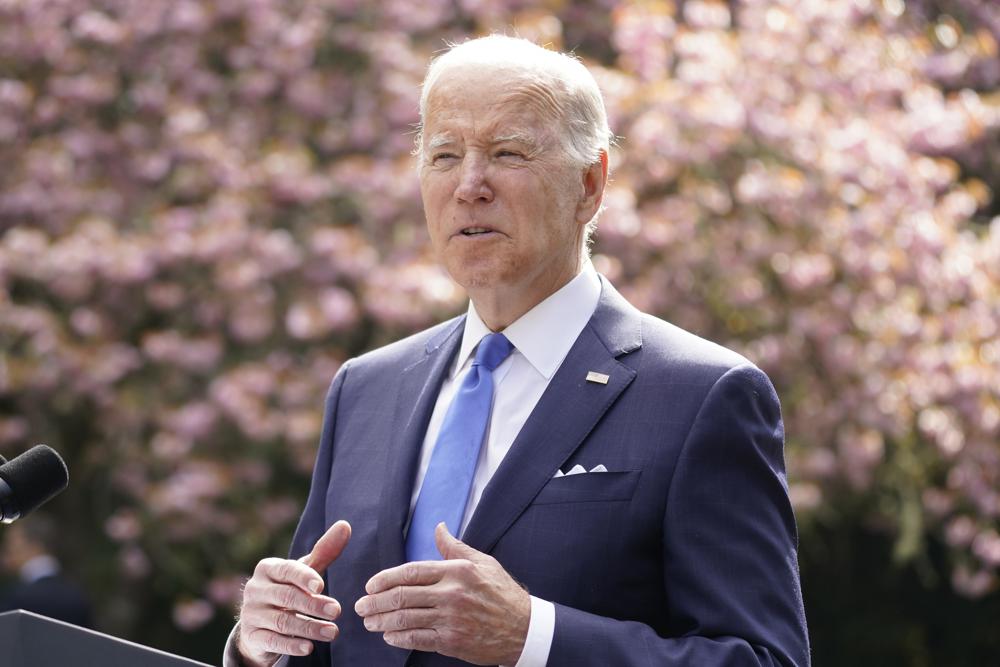 The President criticized Republicans for opposing climate action and hinted at his frustration with Democratic Senators Joe Manchin of West Virginia and Kyrsten Sinema of Arizona, although he didn't mention them by name. Within the Democratic caucus, he said, "There's only two senators who occasionally don't vote with me." In his Earth Day remarks, President Biden also took a poke at his predecessor, who often mocked climate change as he unraveled the country's fight against global warming during his time in office. "We've reached the point where the crisis on the environment has become so obvious, with the notable exception of the former president, that we really have an opportunity to do things we couldn't have done two, five, 10 years ago," President Biden said.
"By the way, windmills don't cause cancer."

— President Biden delivers his favorite joke during Earth Day remarks in Seattle, WA. pic.twitter.com/PdvnSlyD6G

— The Recount (@therecount) April 22, 2022
While Democrats lack the support of its full caucus, the steadfast resistance from Republicans in the evenly divided Senate has blocked hundreds of billions of dollars in tax credits for clean energy. Environmental advocates question whether the country can reach President Biden's ambitious goals for reducing greenhouse gas emissions without such policies, and scientists warn that the world faces extreme heat, drought, and weather unless fossil fuels are phased out swiftly.
On Earth Day, we're committed to building a future where everyone has clean air to breathe, clean water to drink, and healthy communities to work and live.

By investing in climate resilience and infrastructure, and a clean energy future, we can tackle the climate crisis head-on.

— Joe Biden (@JoeBiden) April 22, 2022
President Biden said he was staking his hopes on an up-and-coming generation. "Every time I get a little down … I just turn on the television or take a look at all the young people," he said. "This younger generation is not going to put up with all this stuff. No, they're not."
US President Joe Biden travels to Seattle on Earth Day to discuss administration's efforts to deal with climate issues pic.twitter.com/bc5cf9zR5i

— TRT World Now (@TRTWorldNow) April 22, 2022