POTUS Will Use SOTU to Warn Putin He'll 'Pay a Price' For Ukraine Invasion
Ahead of his first State of the Union address on Tuesday night, key points of President Joe Biden's speech were released to drive the point home that he intends to use the speech to warn Vladimir Putin, and all other dictators, that there will be a price for defying the wishes of the global community by staging an invasion on Ukraine.
The President will be rallying America's allies abroad while also outlining his plans at home to fight inflation and the fading but still dangerous coronavirus. President Biden is also expected to make remarks highlighting the bravery of Ukrainian defenders and the resolve of a newly reinvigorated Western alliance that has worked to rearm the Ukrainian military and cripple Russia's economy through sanctions. He was set to deliver an ominous warning that without consequences, Russian President Putin's aggression wouldn't be contained to Ukraine.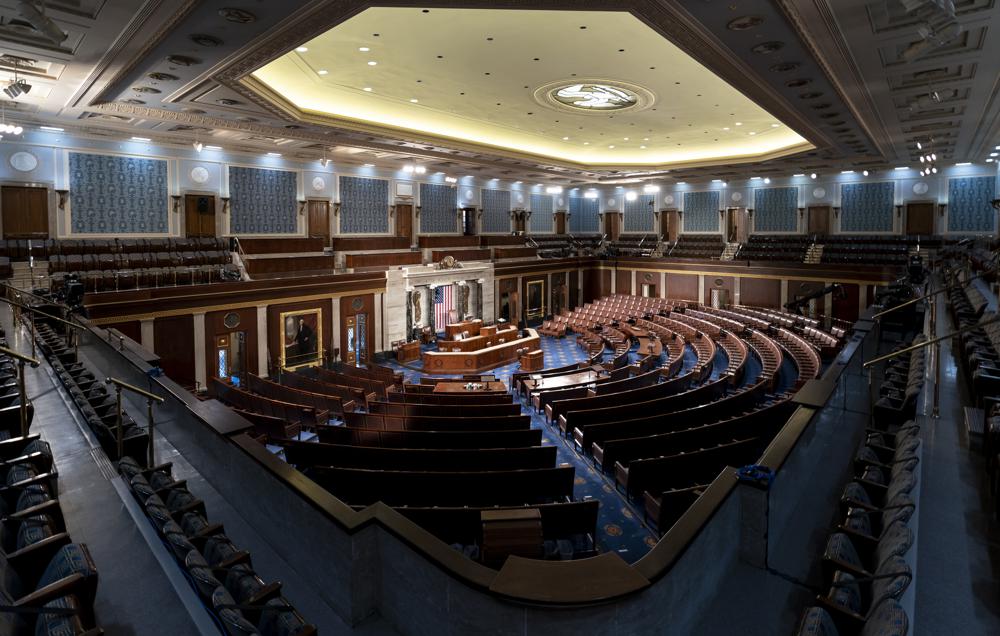 Even before the Russian invasion sent energy costs skyrocketing, prices for American families had been rising, and the COVID-19 pandemic continues to hurt families and the country's economy. President Biden planned to outline plans to address inflation by reinvesting in American manufacturing capacity, speeding supply chains, and reducing the burden of childcare and eldercare on workers.
Tonight congressional Republicans have a choice: support @potus and show unity against Russia's war on Ukraine or take cheap shots from the gallery and weaken America. I hope they look to the unity among all parties in Ukraine as a model for rallying against evil. #SOTU

— Rep. Eric Swalwell (@RepSwalwell) March 1, 2022
The President will address a mask-optional crowd in the House chamber, one sign of the easing coronavirus threat. But he'll also speak from within a newly fenced Capitol due to renewed security concerns after last year's insurrection. Several Republicans, such as Marco Rubio and Dan Crenshaw, have announced they won't be attending because they "won't have time" to get the required COVID test before being allowed into the chamber without a mask. At least a half dozen lawmakers, including Reps. Jamie Raskin and Pete Aguilar, both members of the January 6th House Select Committee investigating last year's Capitol riot, and Sen. Alex Padilla, had tested positive for COVID-19 and were not expected at the Capitol for the speech.
At his #SOTU, @POTUS will articulate our vision for the future of democracy at home and abroad. I can think of no better guest to attend with me virtually than @JanGardnerExec, who has modeled good government, strong leadership and integrity for the people of @FrederickCoMD. pic.twitter.com/SxqL9yvIqA

— Rep. Jamie Raskin (@RepRaskin) March 1, 2022
Others had already begun tweeting their own responses to a speech the President hadn't even made yet.
I'm going to start putting together a thread of @GOP officials using their elected office to attack their own country during a crisis. Let's start with the abomination that is @RepStefanik.#GOPTraitorsToDemocracy pic.twitter.com/S1PQ1Uem7R

— Andrew Wortman 🏳️‍🌈🇺🇦🇺🇸 (@AmoneyResists) February 23, 2022
Governor Kim Reynolds of Iowa is set to give the official Republican response to the State of the Union.
Here's a fact you won't hear tonight from Kim Reynolds:

There are fewer Iowans working today than when she took office nearly five years ago.#ReynoldsWorkforceCrisis

— Zach Wahls (@ZachWahls) March 1, 2022