POTUS Signs Order to Release Afghan Billions for 9/11 Victims and Other Relief Efforts
President Joe Biden signed an order Friday to free $7 billion in Afghan assets now frozen in the U.S., splitting the money between humanitarian aid for poverty-stricken Afghanistan and a fund for Sept. 11 victims still seeking relief for the terror attacks that killed thousands and shocked the world.
No money would immediately be released. But President Biden's order calls for banks to provide $3.5 billion of the frozen amount to a trust fund for distribution through humanitarian groups for Afghan relief and basic needs. The other $3.5 billion would stay in the U.S. to finance payments from lawsuits by U.S. victims of terrorism that are still working their way through the courts.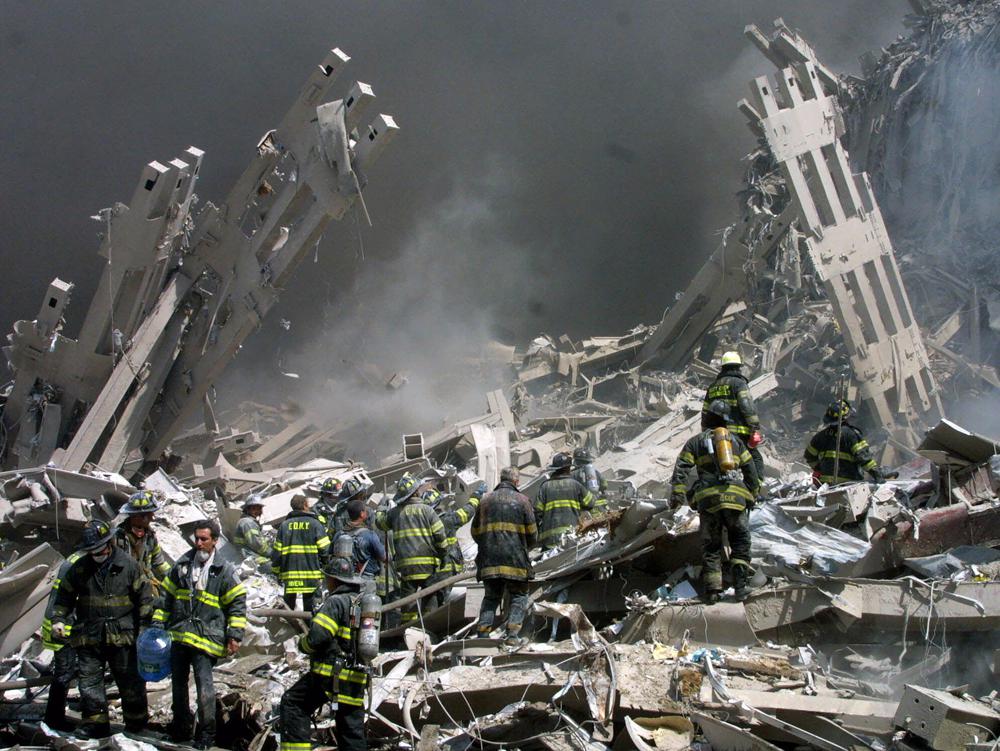 International funding to Afghanistan was suspended and billions of dollars of the country's assets abroad, mostly in the United States, were frozen after the Taliban took control of the country in August as the U.S. military withdrew. The White House said in a statement that the order "is designed to provide a path for the funds to reach the people of Afghanistan, while keeping them out of the hands of the Taliban and malicious actors."
My colleagues in Afghanistan, like Mohammad Khalid Azami, are on the ground delivering winter essentials to children and families in need. pic.twitter.com/hdb8p3R2Pa

— George Laryea-Adjei (@G_LaryeaAdjei) February 11, 2022
The Justice Department had signaled months ago that the administration was poised to intervene in a federal lawsuit filed by 9/11 victims and families in New York City. The families in that particular case won a U.S. court judgment in 2012 against the Taliban and some other entities. But other victims' relatives also have ongoing lawsuits over the attacks, and a New York-based lawyer for about 500 families urged Friday that all be on equal footing for the fund. The deadline for that filing had been pushed back until Friday.
For every one of you disingenuous fucks out there saying that Biden is stealing Afghanistan's money and giving it to 9/11 victims, the money didn't fucking come from Afghanistan. It mostly came from us. For God's sake, stop doing this shit.

— I Smoked Toiletgate (@BlackKnight10k) February 11, 2022
U.S. courts where 9/11 victims have filed claims against the Taliban will have to take additional action for victims and families to be compensated from the $3.5 billion, deciding if they have a claim, according to senior administration officials who brief reporters.
Sure, let's talk about Afghanistan and the dumpster fire Trump left Biden.

My piece in Newsweek:https://t.co/JCaOp77Ubj

— Scott Dworkin (@funder) February 11, 2022
The Biden administration is still working through details of setting up the trust fund, an effort the White House says will likely take months. Because victims have ongoing legal claims on the $7 billion in the U.S. banking system, the courts would have to sign off before half the money for humanitarian assistance could be released to Afghanistan, the officials said.
RELIEF FOR 9/11 VICTIMS' FAMILIES: President Biden is setting up a potential legal path for families of 9/11 victims to receive compensation from $7 billion in frozen Afghan funds in U.S. banks. Report for @CBSNews stations. pic.twitter.com/sCQVUZ30ZX

— @skylerhenry (@SkylerHenry) February 11, 2022
Taliban political spokesman Mohammad Naeem criticized the Biden administration for not releasing all the funds to Afghanistan. "Stealing the blocked funds of Afghan nation by the United States of America and its seizure (of those funds) shows the lowest level of humanity . . . of a country and a nation," Naeem tweeted on Friday.
Mohammad Naeem, an Islamic Emirate spokesperson, said Biden's reported decision on the fate of frozen Afghan bank assets is "stealing" the money of the Afghan people and indicates "moral decline."#TOLOnews pic.twitter.com/FWxi7Hjsnn

— TOLOnews (@TOLOnews) February 11, 2022
Afghanistan's economy is teetering on the verge of collapse. The country has more than $9 billion in reserves, including just over $7 billion in reserves held in the United States. The rest is largely in Germany, the United Arab Emirates, and Switzerland. As of January, the Taliban had managed to pay salaries of their ministries but were struggling to keep employees at work. With its people on the brink of starvation, the United Nations last month issued an appeal for nearly $5 billion, its largest appeal ever for one country, estimating that nearly 90% of the country's 38 million people were surviving below the poverty level of $1.90 a day. The U.N. also warned that upward of 1 million children risked starvation.