POTUS Marks Grim COVID Anniversary As U.S. Receives Warning of Vulnerability Without New Vaccinations
The Coronavirus has killed at least one million people in the United States and at least 6.2 million people globally since it emerged in late 2019, according to figures compiled by Johns Hopkins University. Other counts, including by the American Hospital Association, American Medical Association, and American Nurses Association, put the death count above one million.
President Joe Biden appealed to world leaders at a COVID-19 summit Thursday to reenergize a lagging international commitment to attacking the virus as he led the U.S. in marking the "tragic milestone" of one million deaths in America. He ordered flags lowered to half-staff and warned against complacency around the globe. "Today, we mark a tragic milestone here in the United States, one million COVID deaths," the President said somberly. "This pandemic isn't over."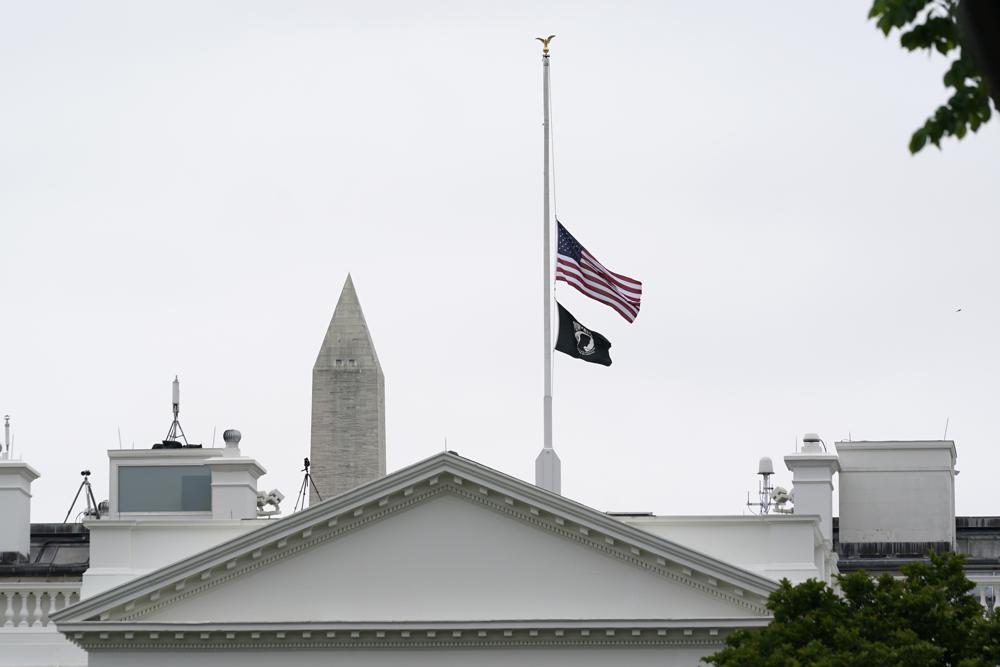 The President sadly remarked of the once-unthinkable U.S. toll: "One million empty chairs around the family dinner table."
President Biden orders flags at the White House and federal buildings lowered to half-staff until next Monday to commemorate one million Covid-19 deaths.

— Kaitlan Collins (@kaitlancollins) May 12, 2022
White House COVID-19 coordinator also issued a dire warning Thursday that the U.S. will be increasingly vulnerable to the coronavirus this fall and winter if Congress doesn't swiftly approve new funding for more vaccines and treatments. Jha said Americans' immune protection from the virus is waning, the virus is adapting to be more contagious and booster doses for most people will be necessary — with the potential for enhanced protection from a new generation of shots.
'If we get people vaccinated, we're gonna have an awesome summer' — Dr. Ashish Jha says the key to returning to normalcy this summer is getting vaccinated pic.twitter.com/vAJmewInBF

— NowThis (@nowthisnews) April 22, 2021
Dr. Jha's warning came as the White House said there could be up to 100 million infections from the virus later this year, and predicted that the next generation of vaccines, which are likely to be targeted at the currently prevailing omicron strain, "is going to provide a much, much higher degree of protection against the virus that we will encounter in the fall and winter." But he warned that the U.S. is at risk of falling behind other countries if Congress doesn't act in the next several weeks.
If Congress does not approve the White House's request for an additional $22.5 billion in COVID emergency aid, Dr. Ashish Jha warns that U.S. is "going to run out of treatments, we're going to run out of testing." https://t.co/IrJErc7aqc pic.twitter.com/fm75VyjPtP

— This Week (@ThisWeekABC) May 8, 2022
The Food and Drug Administration FDA) is set to meet in June to determine the specific strains of the virus that the fall vaccines will target, and Jha said it takes two to three months for manufacturers to develop them. Right now the U.S. has run out of federal COVID-19 response funding to place new orders of vaccines. "If we had the resources we'd be there having those conversations today," said Dr. Jha. "The window is really closing on us if we want to be in the front of the line."