Poll Shows Most Americans Still Want Travel Mask Mandates
Plenty of travelers celebrated the new ruling by a federal judge in Florida (who was deemed "unqualified" by the American Bar Association) who put the government's transportation mask mandate on hold on Tuesday, but a majority of Americans continue to support a mask requirement for people traveling on airplanes and other shared transportation in the United States, a poll finds.
Interviews for the poll were conducted last Thursday to Monday, shortly before a federal judge in Florida struck down the national mask mandate on airplanes and mass transit. Airlines and airports immediately scrapped their requirements that passengers wear face coverings.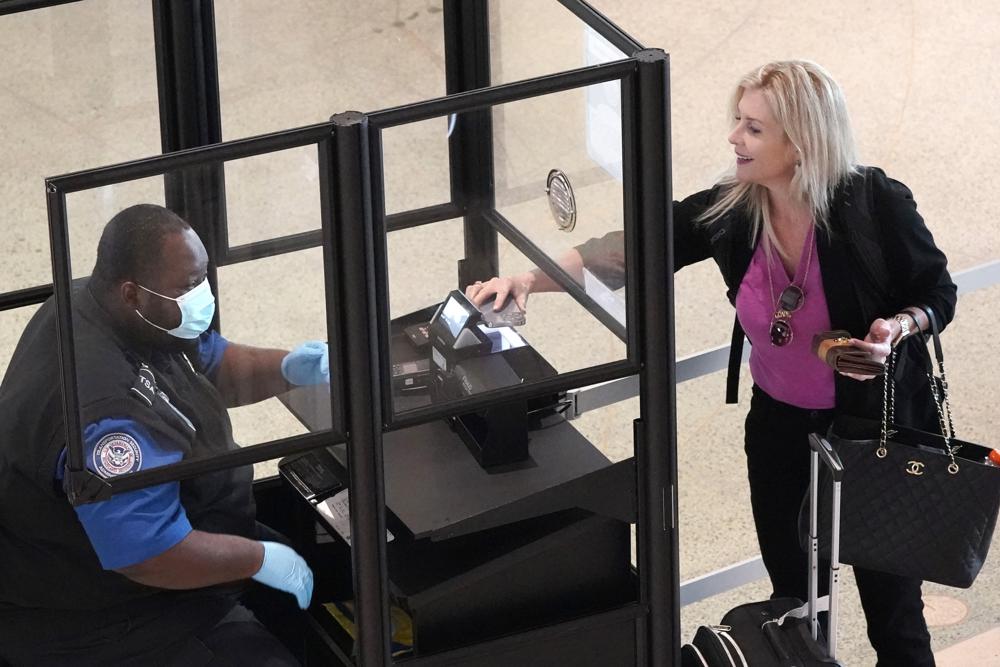 The poll, which was conducted by The Associated Press-NORC Center for Public Affairs Research finds that despite opposition to that requirement (which included verbal abuse and physical violence against flight attendants), 56% of those surveyed favor requiring people on planes, trains, and public transportation to wear masks, compared with 24% opposed and 20% who say they are neither in favor nor opposed.
Not surprising that Judge Kathryn Mizelle struck down the travel mask mandate. She is after all the wife of Chad Mizelle, who was one of Stephen Miller's most loyal & biggest allies in the White House and at DHS during the Trump Administration.

— Olivia of Troye (@OliviaTroye) April 19, 2022
The Department of Justice has announced they will appeal the ruling made by Judge Kathryn Kimball Mizelle, a Trump nominee who reached the bench under dubious circumstances, if the Centers for Disease Control and Prevention (CDC) determines it's still necessary. The CDC said Wednesday that it continues to recommend that people wear masks in all indoor public transportation settings and was assessing the need for a mask requirement in those settings.
You mean the Judge Mizelle who earned one of the rare verdicts of "unqualified" from the ABA? https://t.co/XeWvx6A1uY

— Laurence Tribe (@tribelaw) April 20, 2022
The continued public support overall for mandating masks on transportation comes even as worries about COVID-19 are among their lowest points of the past two years. Just 20% now say they're very or extremely worried that they or a family member will be infected. That's down slightly since 25% said the same just a month ago and from 36% in December and January as the omicron variant was raging. Another 33% now say they are somewhat worried, while 48% say they're not worried at all.
Thread: Dangerous precedent for future set by Trump appointed federal judge Kathryn Mizelle striking down CDC mask requirement for public transportation as "arbitrary & capricious" essentially means she thinks no rational basis for requiring masks during Covid-19 global pandemic

— Shanlon Wu (@shanlonwu) April 20, 2022