Police Say Tulsa Man Shot Surgeon He Blamed For His Chronic Pain
As America was still reeling from the horrific massacre at Robb Elementary School in Uvalde, Texas, several other incidences of gun violence erupted across the country during one of the deadliest weeks for the country not related to the COVID-19 pandemic.
In Tulsa, Oklahoma, a man who blamed his surgeon for continuing pain after a recent back operation bought an AR-style rifle and opened fire hours later at a medical office, killing the doctor and three other people in an attack that ended with him taking his own life, police said Thursday. The gunman, identified as Michael Louis of Muskogee, had called the clinic repeatedly complaining of pain and specifically targeted the doctor who performed the surgery, Tulsa Police Chief Wendell Franklin said.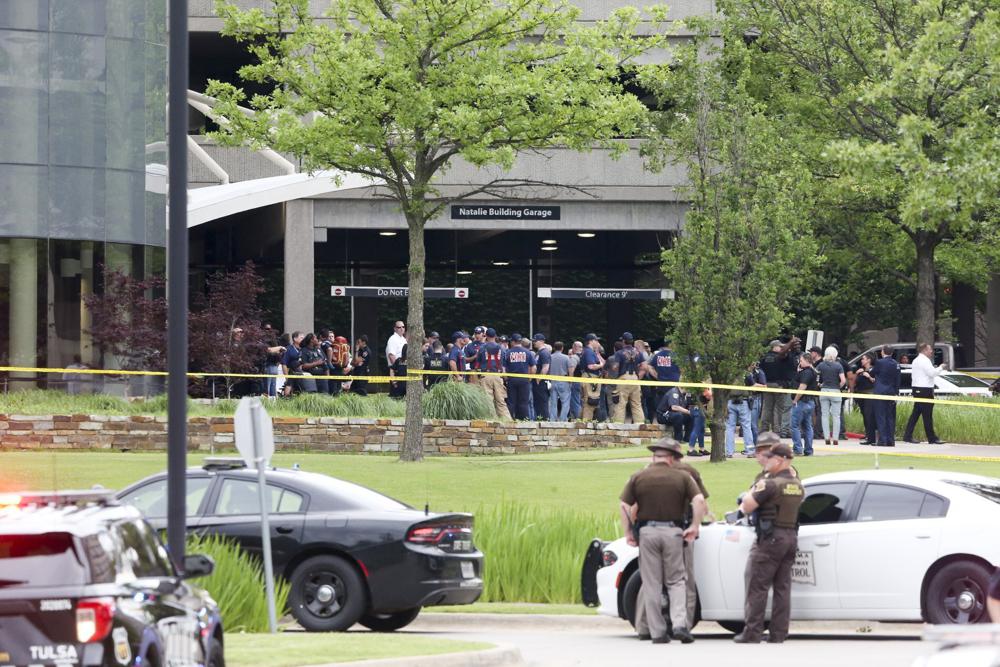 The surgeon, Dr. Preston Phillips, was killed Wednesday along with Dr. Stephanie Husen, their receptionist Amanda Glenn, and a patient who was in the waiting room named William Love, police said.
Tulsa, now.

Doctor's office.

Shove your "responsible gun owners" crap up your ass.

The 2nd Amendment does not include the word "own." There is no right. https://t.co/LFIVT26Fc8

— Keith Olbermann (@KeithOlbermann) June 1, 2022
Louis carried a letter that said he was targeting Phillips, Chief Franklin said. The letter "made it clear that he came in with the intent to kill Dr. Phillips and anyone who got in his way," Franklin said. "He blamed Dr. Phillips for the ongoing pain following the surgery."
Today's shooting at my med school hospital in Dayton, OH didn't even make national news because it was overshadowed by another shooting at another hospital in Tulsa, OK.

— 🌈 Courtney (@shortney0006) June 1, 2022
The House was arguing over stricter gun reform laws on Thursday as well, as Democratic leaders have amplified their calls for greater restrictions on guns since the Uvalde shooting, while Republicans are emphasizing more security at schools. The divide mirrors a partisan split that has blocked action in Congress and many state capitols over how best to respond to a record-high number of gun-related deaths in the U.S. Rep. Eric Swalwell (D-CA) scorched his Republican colleagues for voting against stricter gun regulations by asking, "Who are you here for, our kids or the killers?"
We are voting to protect kids from the next school shooting. Every GOP member is opposed. So I asked my GOP colleagues, "Who are you here for? Our kids or the killers." pic.twitter.com/U2oitLQcxa

— Rep. Eric Swalwell (@RepSwalwell) June 2, 2022
Oklahoma House Democrats on Thursday called for a special session to consider gun safety legislation, but that's unlikely to happen in a GOP-controlled Legislature that has been pushing for years to loosen firearms restrictions.
Yesterday's mass shooting in Tulsa was the 20th mass shooting since the one in Uvalde just last week.

— Dan 🇺🇸 (@HStarshot) June 2, 2022