Pentagon Announces More High-Tech Weapons Will Be Sent to Ukraine
The United States and other countries have been training Ukrainian forces in nearby European countries. Now nearly 50 defense leaders from around the world have agreed to send more advanced weapons to Ukraine, including a harpoon launcher and missiles to protect its coast, Defense Secretary Lloyd Austin told reporters on Monday.
Gen. Mark Milley, Chairman of the Joint Chiefs of Staff, said that a "low-level" discussion is underway on how the U.S. may need to adjust its training of Ukrainian forces and on whether some U.S. troops should be based in Ukraine itself, leaving open the possibility for troops to return for embassy security or another non-combat role. The U.S. withdrew its few troops in Ukraine before the war and has no plans to send in combat forces, but the U.S. embassy in Kyiv has partially reopened and is staffing up again. Gen. Milley left the possibilities open about whether the U.S. will send a Marine security force back in to help protect the embassy or if other options should be considered.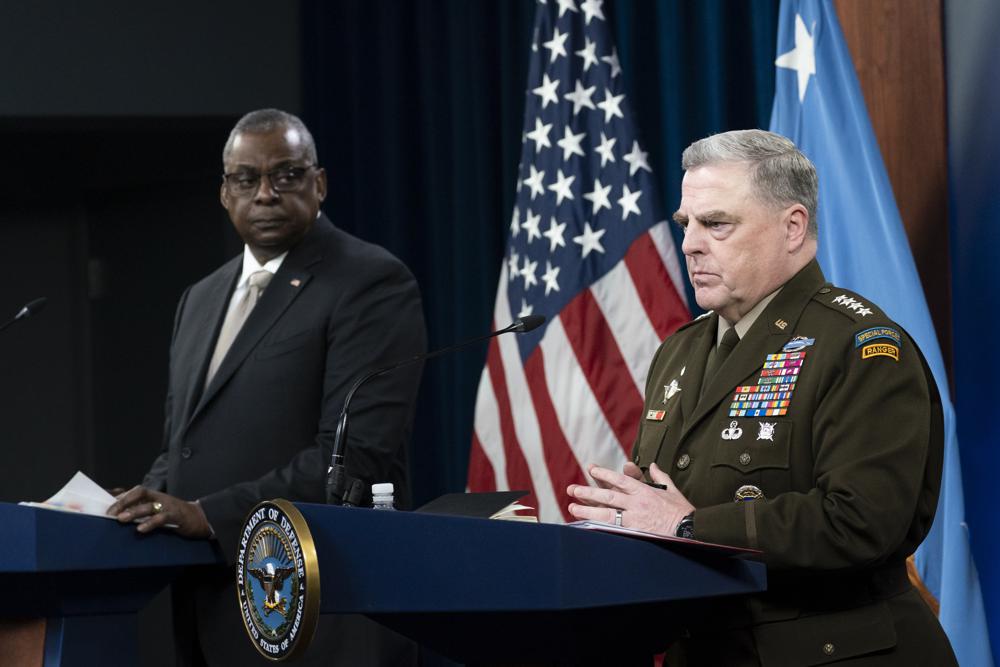 Speaking to Pentagon reporters, Sec. Austin declined to say if the U.S. will send Ukraine high-tech mobile rocket launchers, which it has requested. But Austin said that some 20 nations announced Monday that they will send new packages of security assistance to Ukraine, as its war with Russia reaches the three-month mark.
LIVE: @SecDef Lloyd J. Austin III and Chairman of @TheJointStaff Gen. Mark A. Milley hold a news briefing at the Pentagon. https://t.co/rNho4ak3mF

— Department of Defense 🇺🇸 (@DeptofDefense) May 23, 2022
Asked if U.S. special operations forces may go into Ukraine, which officials have insisted they are not doing yet, Milley said that "any reintroduction of U.S. forces into Ukraine would require a presidential decision. So we're a ways away from anything like that."
LIVE NOW: Sec. of Defense Lloyd Austin and Chairman of Joint Chiefs of Staff Gen. Mark Milley are holding a press briefing following a virtual meeting of the Ukraine Defense Contact Group https://t.co/5CzVqTVl1s

— NowThis (@nowthisnews) May 23, 2022