NYPD Locates Van Used in Connection With Brooklyn Subway Shooting
A gunman wearing a gas mask and a construction vest set off a smoke canister on a rush-hour subway train in Brooklyn, New York, and shot at least 10 people Tuesday, authorities said. Five people were in critical condition but expected to survive. At least 29 in all were treated at hospitals for gunshot wounds, smoke inhalation, and other conditions. Police scoured the city for the shooter and found a rental van possibly connected to the violence.
Investigators located a credit card at the scene of Tuesday morning's shooting that led them to identify a person of interest, one of the law enforcement officials told the Associated Press, adding that the credit card was used to rent the U-Haul van that police located in Brooklyn.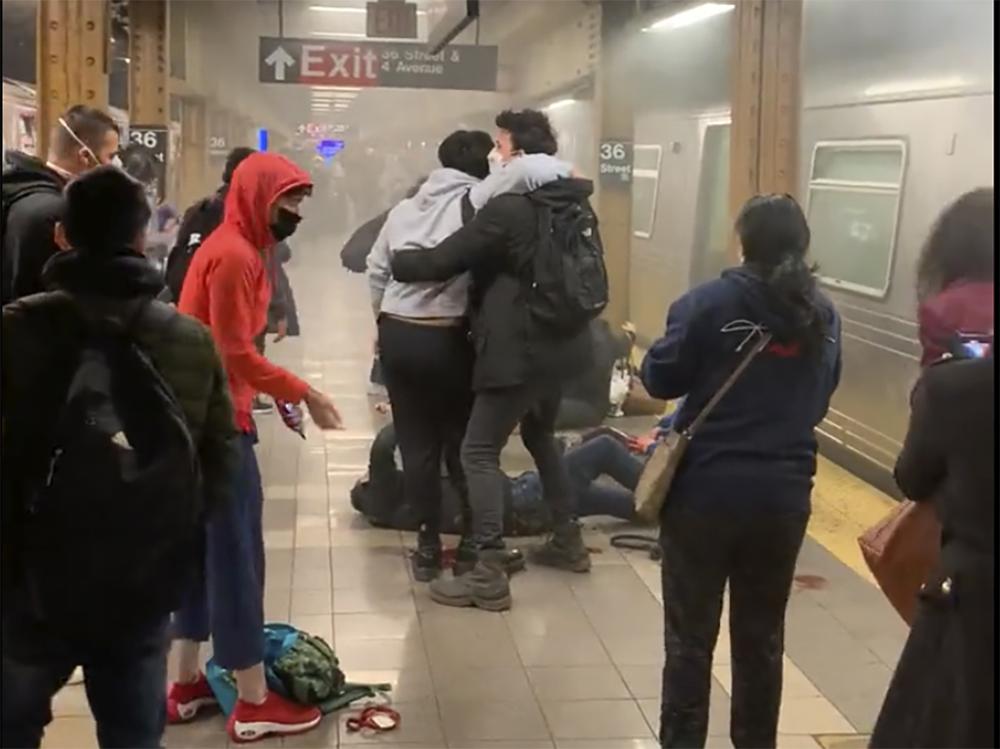 The gunfire erupted on a train that pulled into a station in the Sunset Park neighborhood, about a 15-minute ride from Manhattan and predominantly home to Hispanic and Asian communities. Investigators recovered a handgun at the scene, along with multiple smoke devices and other items they are analyzing, said the officials. They said the suspect is believed to have had at least two extended magazines.
"We're not letting up on it until we find out, and find the perpetrator," Pres. Joe Biden says about the investigation into the Brooklyn subway shooting. https://t.co/TYLm3iVtEv pic.twitter.com/eV9slivnsI

— ABC News (@ABC) April 12, 2022
The federal Bureau of Alcohol, Tobacco, Firearms, and Explosives (ATF) has already completed an urgent trace to identify the gun's manufacturer, seller, and initial owner. ATF officials also said they believe the shooter's weapon jammed, preventing the suspect from continuing to fire.
Gov. Kathy Hochul advised New Yorkers to remain "vigilant and alert" following the shooting at a Sunset Park subway station. https://t.co/65WrXUN81S pic.twitter.com/9U3kUId2iI

— The New York Times (@nytimes) April 12, 2022
The Metropolitan Transportation Authority (MTA) announced last fall that it had put security cameras in all 472 subway stations citywide, saying they would put criminals on an "express track to justice." But at the station where the train arrived, the cameras apparently malfunctioned. MTA system chief Janno Lieber told TV interviewers he didn't know why the cameras weren't working. But he said police had "a lot of different options" from cameras elsewhere on the subway line to get a glimpse of the shooter.
We need the public's help apprehending the individual responsible for shooting multiple people today on the subway in #Brooklyn. The suspect is a Black male, who was wearing a green construction vest & a gray hooded sweatshirt. Call @NYPDTips at #800577TIPS with any information. pic.twitter.com/d2wTfNbMDD

— Commissioner Sewell (@NYPDPC) April 12, 2022
[This is a continuing and developing story, please check back for updates]