NY Man Taunting Pro-Choice Protesters Isn't A Firefighter, Says FDNY
Protesters rallied in cities across the country over the weekend, days after a leaked draft opinion from the U.S. Supreme Court suggested it was poised to overturn the landmark 1973 ruling in Roe v. Wade that legalized abortion nationwide. But one protest in New York City stood out among the thousands thanks to a man wearing FDNY clothes who is seen and heard taunting pro-abortion rights protesters outside a church in a viral video, which went viral and sparked national outrage. However, he isn't actually affiliated with the department in any way, FDNY officials said Monday.
The video depicts the man at the front of a group on the steps of Old St. Patrick's Church, gleefully yelling back at protesters who both support abortion rights and oppose the expected imminent reversal of Roe vs. Wade. Wearing a jacket with various FDNY logos and an "America First" cap, the man taunted the women in the crowd by saying they now have "no choice" in having children, and he appears to tell one woman that her body is his and she will have his baby.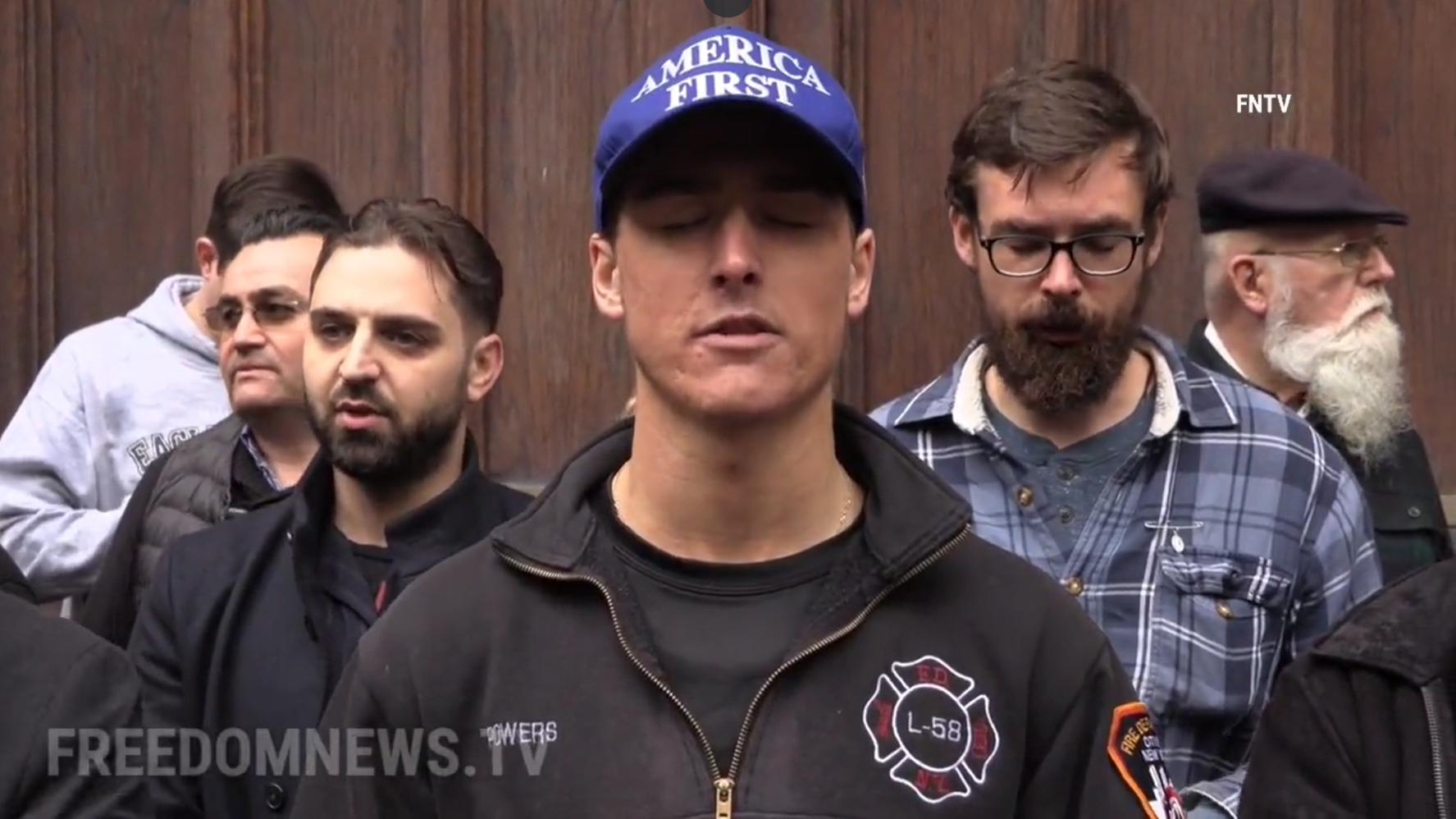 "Not the church, not the state, the people must decide their fate," they chanted, according to the video. The chants drew a response from a man among a group of anti-abortion protesters on the steps of the church, who regularly go from the church to protest at a nearby Planned Parenthood.
"You have no choice. Not your choice, not your body, your body is mine."

This is where we are headed folks!
pic.twitter.com/VOcAbnn4BM

— Amy Siskind 🏳️‍🌈 (@Amy_Siskind) May 8, 2022
"A video circulating from a protest in Manhattan over the weekend shows an individual wearing an FDNY sweatshirt. The individual in the video is not a member of the FDNY. The comments made do not represent the views of the FDNY. The matter is under investigation," Deputy Commissioner of Public Information Frank Dwyer said in a statement.
FDNY Statement on Protest Video pic.twitter.com/AHgEWqTKln

— FDNY (@FDNY) May 9, 2022
"I am the people, I am the people, I am the people, the people have decided, the court has decided, you lose," he responded to the crowd. "You have no choice. Not your body, not your choice, your body is mine and you're having my baby."