North Carolina Courts Reject Republican-Backed Redistricting Maps
Courts in North Carolina and Pennsylvania on Wednesday approved new congressional districts that could bolster Democrats' chances of holding onto the U.S. House of Representatives in November, after Republican efforts to install more advantageous maps for their party failed in both states. The state Supreme Court had previously tossed out an initial Republican-backed plan as unconstitutionally partisan, finding that Republicans would win a strong majority of the state's 14 seats under almost any circumstance.
A panel of trial judges made additional changes to the state's congressional district map. The three judges ruled Wednesday that the latest U.S. House redistricting performed by the General Assembly fails to meet standards of partisan fairness set recently by the state Supreme Court, so they made some adjustments. The judges did uphold state House and Senate maps the legislature approved last week.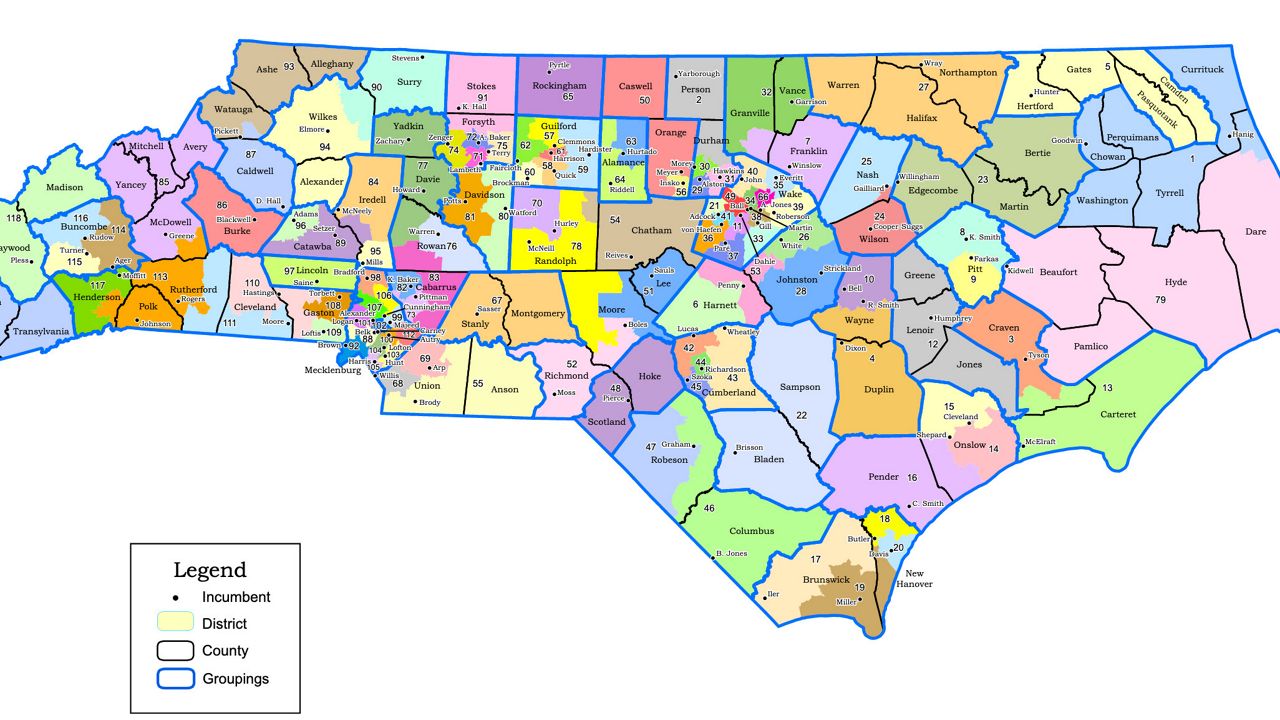 The North Carolina General Assembly draws three maps every ten years, after each census – the NC House districts, NC Senate districts, and US Congressional districts. The new map includes seven likely Republican districts, six likely Democratic districts, and one competitive seat, according to Dave Wasserman, a redistricting analyst at Cook Political Report.
Today is probably Democrats' single best redistricting day yet. They have a path to keeping all their current seats in PA (which wasn't a given), and they could conceivably win three more seats vs. the GOP plan in NC if the special masters' map is adopted.

— Dave Wasserman (@Redistrict) February 23, 2022
On Wednesday, that three-judge panel of trial judges adopted the NC House and NC Senate maps passed by the NCGA and adopted a congressional map drawn by the special masters. Barring a legal stay, candidate filing resumes Thursday morning using the new boundaries for the May 17th primary.
Governor Cooper statement on redistricting: pic.twitter.com/fGKNcwbeqK

— Governor Roy Cooper (@NC_Governor) February 23, 2022
North Carolina House Speaker Tim Moore says the state House will appeal the decision, and North Carolina Governor Roy Cooper tweeted a statement Wednesday, strongly criticizing the changes as well. "Today's decision allows a blatantly unfair and unconstitutional State Senate map that may have been the worst of the bunch. that is bad for North Carolina because it strips voters of their voice in our democracy. Our elections should not go forward until we have fair, constitutional maps," Gov. Cooper said.