New Mexico Prosecutor Says GOP Commission Must Certify Votes
New Mexico's top prosecutor told a Republican-led county commission on Thursday to comply with an order to certify results from its primary election, the latest development in a case arising from far-right conspiracy theories over voting machines that have spread across the country.
The governing commission in Otero County refused to certify the local results of the state's June 7th primary because of unspecified concerns with the equipment, even though it has identified no problems with the Dominion systems used by the county to tally paper ballots. A spokesperson for Attorney General Hector Balderas said the Otero County commission "must comply with the rule of law or we will take legal action." Following the 2020 election, various allies of Donald Trump's falsely claimed that Dominion Voting Systems had somehow been manipulated as part of an elaborate scheme to steal the election, which President Joe Biden won. Several investigations subsequently revealed no vote tampering or other election fraud.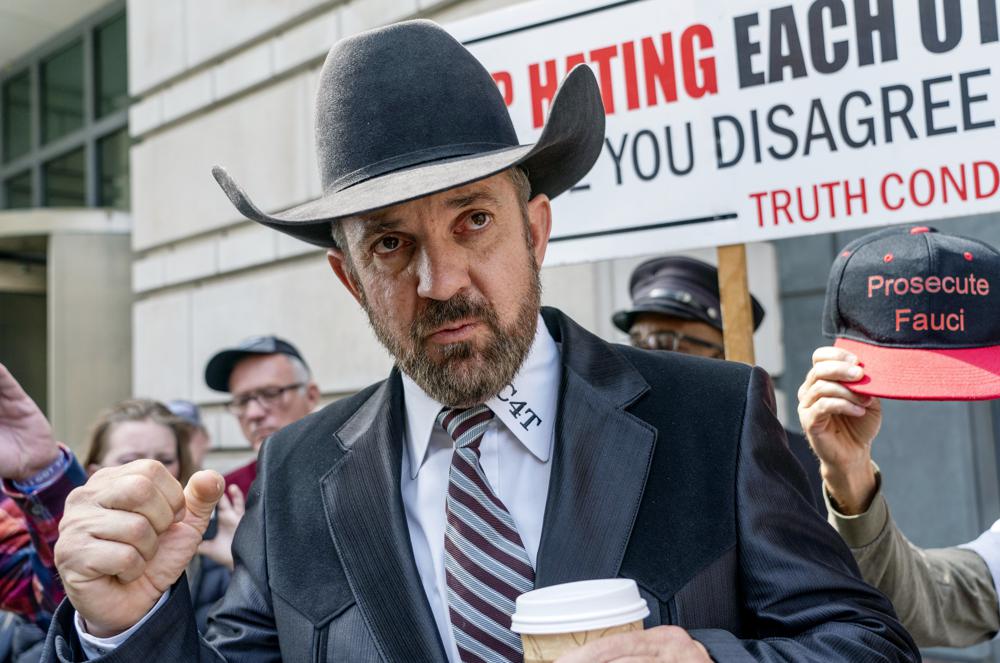 The commission's claims align with the baseless claims by some of Trump's loyalists such as MyPillow CEO Mike Lindell, who has falsely claimed that Dominion designed its machines to rig votes in a way that allowed Chinese and Iranian hackers to change the ballot count in favor of President Biden. So far, all but 10 of New Mexico's 33 counties have certified their results from the statewide primary. No other county officials have said publicly that they intend to vote against certification.
NEW: Justice Dept to seek *3 months* jail in the US Capitol breach case of Couy Griffin

Griffin is an Otero County, NM county commissioner convicted on *one* charge in first Jan 6 *bench trial*, in which judge ruled in case. Rather than jury

He arrived at court in caravan pic.twitter.com/reG11561ri

— Scott MacFarlane (@MacFarlaneNews) June 11, 2022
In a related story, Otero County Commission member and Cowboys For Trump founder Couy Griffin made his appearance in a federal court to be tried for his actions during the January 6th insurrection. Griffin is accused of knowingly storming federal property, which he continues to deny, and defends his claim that he was unaware that he was committing any crime during the insurrection.