New Mexico Official Found Guilty of Illegally Entering Capitol Grounds On January 6th
A federal judge on Tuesday convicted an elected Republican official from New Mexico of illegally entering restricted U.S. Capitol grounds but acquitted him of engaging in disorderly conduct during the riot that disrupted Congress from certifying Joe Biden's presidential election victory.
U.S. District Court Judge Trevor McFadden, a Trump nominee, heard one day of testimony without a jury on Monday before handing down a verdict in the misdemeanor case against Otero County Commissioner Couy Griffin, a 48-year-old former rodeo rider who helped found a group called Cowboys for Trump. Griffin is one of the few riot defendants who wasn't accused of entering the Capitol building or engaging in any violent or destructive behavior. His lawyers argued that he was selectively prosecuted for his political views.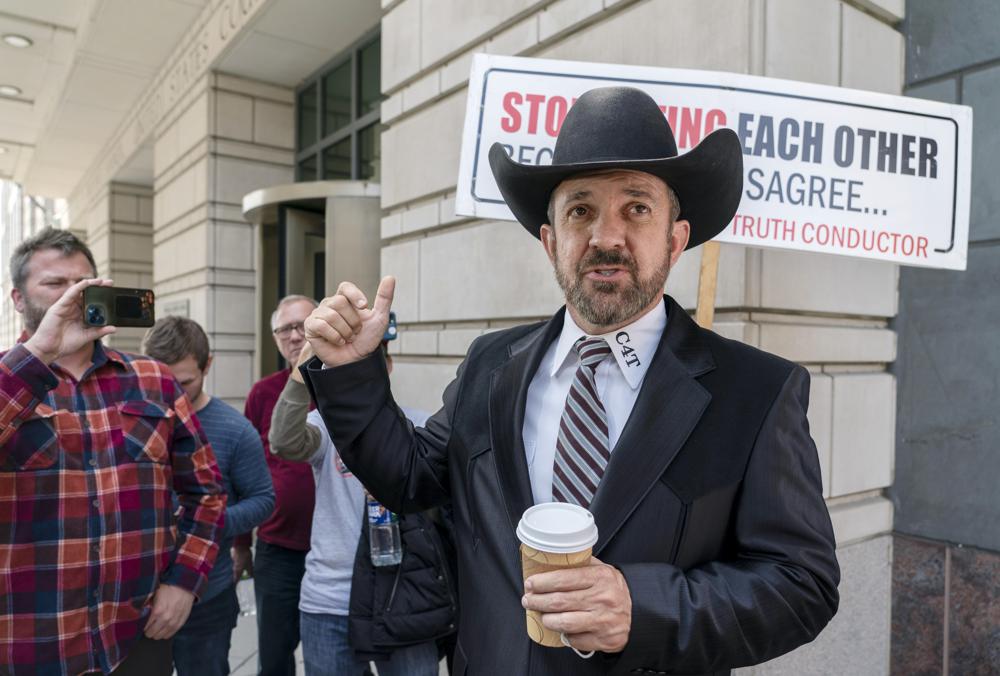 Griffin's trial in Washington, D.C., was the second among the hundreds of federal cases arising from the January 6th siege. Earlier this month, in the first trial, a jury convicted a Texas man, Guy Wesley Reffitt, of storming the Capitol with a holstered handgun, interfering with police, and obstructing Congress' joint session to certify the Electoral College vote. Griffin was charged with two misdemeanors: entering and remaining in a restricted building or grounds and disorderly and disruptive conduct in a restricted building or grounds. Both carry maximum sentences of one year of imprisonment.
Jan 6 defendant Couy Griffin of New Mexico is not a fan ….. of this Twitter feed ====> pic.twitter.com/31U0gpy8HR

— Scott MacFarlane (@MacFarlaneNews) March 21, 2022
A key question in Griffin's case was whether he entered a restricted area while Vice President Pence was still present on Capitol grounds, a prerequisite for the U.S. Secret Service to invoke access restrictions. Assistant U.S. Attorney Janani Iyengar said Griffin climbed over metal bike racks and up a plywood ramp, then shouted over the crowd about his belief that the election was stolen from Trump.
'Cowboys for Trump' founder Couy Griffin stopped by the Trucker's camp in MD on his way to DC for his J6 trial starting tomorrow. "We're looking for a big win .. We need to win it. We got to win it. We will win it." pic.twitter.com/N3AL4nsmjp

— Ron Filipkowski 🇺🇦 (@RonFilipkowski) March 20, 2022
Griffin is scheduled to be sentenced on June 17. He was jailed for more than two weeks after his arrest on Jan. 19, 2021.
Couy Griffin's case continues to be that he was essentially really really really oblivious on Jan. 6 and that maybe he missed the multiple security measures in place, like the metal police barricade he ascended which he now calls a "metal step." pic.twitter.com/1oQpJoeajF

— Ryan J. Reilly (@ryanjreilly) March 21, 2022