New Hampshire Gov Sununu Skewers Trump As 'Crazy' At D.C. Roast [VIDEO]
GOP Gov. Chris Sununu of New Hampshire said Donald Trump is "crazy" and joked that if the former guy is ever admitted to a mental hospital, "he ain't getting out!"
Sununu skewered Trump during the Gridiron Club's spring dinner Saturday night, an annual Washington gathering featuring skits and speeches from Democrats, Republicans, and journalists that are expected to "singe" but "not burn" the capital's political elite.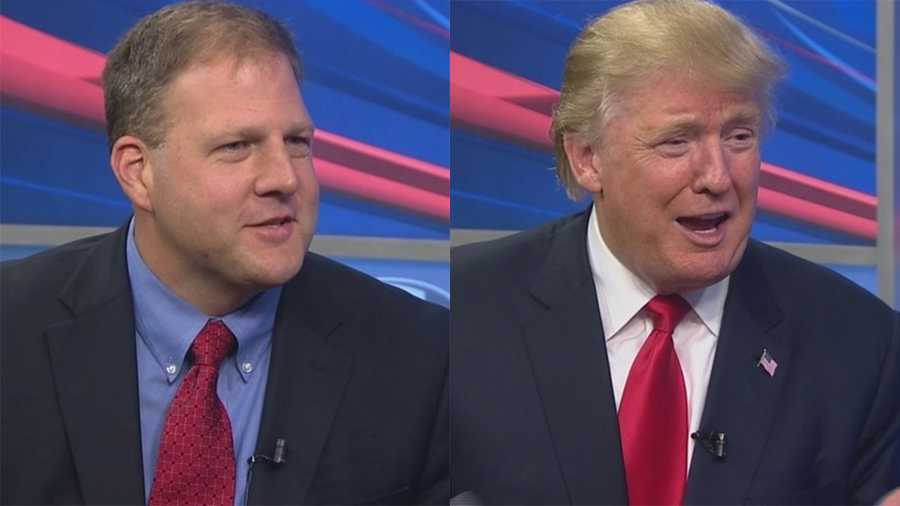 Those who pay attention to politics will see echoes of Seth Meyer's infamous attack on Trump at the 2011 White House Correspondents Dinner, which many believe was a major impetus for Trump to announce his run for President in 2015, as Sununu also leaned into jokes about Trump's mental stability in his often salty remarks that roasted members of both parties as well as the Washington journalists who cover them.
Sununu didn't hold back in his own remarks at all. "He's (expletive) crazy!" Sununu said of Trump. "The press often will ask me if I think Donald Trump is crazy. And I'll say it this way: I don't think he's so crazy that you could put him in a mental institution. But I think if he were in one, he ain't getting out!"
Gov. Sununu on Mike Lindell at the Gridiron Club: "This guy's head is stuffed with more crap than his pillows. And by the way, I was told not to say this, but I will: His stuff is crap. I mean, it's absolute crap. You only find that kind of stuff in the Trump Hotel." @playbookdc

— Kyle Griffin (@kylegriffin1) April 3, 2022
Sununu also told a story about greeting Trump at the airport in New Hampshire ahead of a rally. Trump insisted he ride with him to the venue, and Sununu said that Trump spent most of the ride obsessing over his polling numbers, but at one point broke his train of thought to point out that all the people holding American flags along the motorcade route were his fans. Trump pointed to one man with a flag and sign before Trump returned to the topic of polling, Sununu recalled. "I can't help but notice the guy he pointed at, the sign he's holding says, '(expletive, Trump!)," Sununu joked.
GOP Gov. Chris Sununu of New Hampshire said Donald Trump is "crazy" and joked that if the former Republican president was admitted to a mental hospital, "he ain't getting out!"https://t.co/zzAhulFgvC

— Boston.com (@BostonDotCom) April 3, 2022
Rep. Jamie Raskin of Maryland, who spoke on behalf of Democrats at the dinner, remarked that he had not heard a "Republican use the F-word that much" since the Nixon administration. "But I've got to say that Gov. Sununu's eloquent profanity is the kind of insurrection the GOP needs today," Raskin said.