New Gallup Poll Shows Most Americans Embrace Ukrainian Refugees
The United Nations estimates more than five million people have fled Ukraine, mostly entering Poland, Romania, and other Eastern European countries. President Joe Biden has thus far committed to admit up to 100,000 refugees into the United States, and on Friday announced a plan to expedite the steps Ukrainian refugees must take for legal entry.
Now, according to a new Gallup Poll, seventy-eight percent of Americans say they support the President and approve of Ukrainian refugees immigrating to the United States as the process to do just that gets underway. This is the highest level of U.S. public support for admitting refugees that Gallup has found in its polling on various refugee situations since 1939.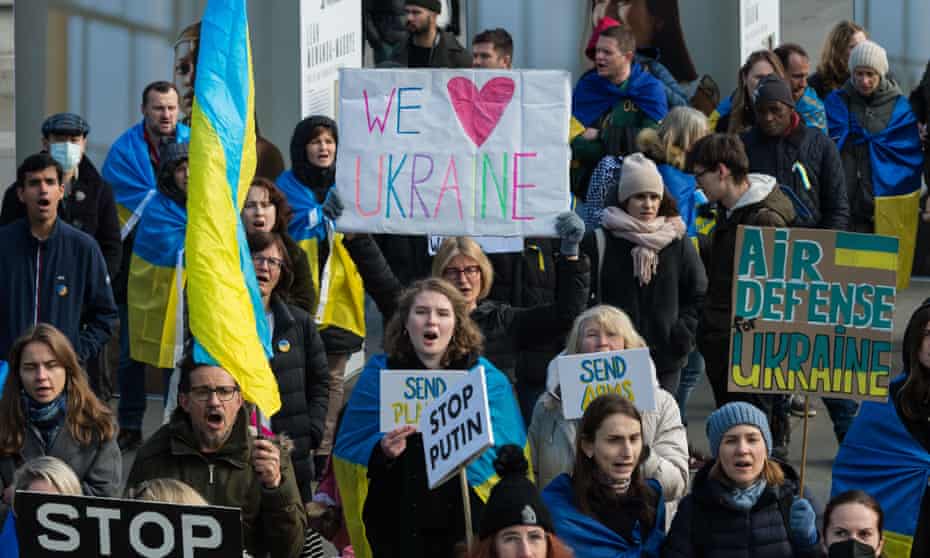 Gallup reports that no other refugee appeal has ever been supported this much. Historically, support for immigrants ranged from 16% in 1946 for taking in an expanded number of European refugees during World War II to 37% in 2015 for admitting "at least 10,000" Syrian refugees. The last time Gallup polled Americans about the U.S. receiving people fleeing Russian aggression was in 1958, when Hungarians were fleeing their country after the Soviet army crushed a Hungarian uprising against Soviet occupation in 1956. Just 33% of Americans then approved of accepting 160,000 Hungarian refugees.
Putin's illegal war is destroying cities, tearing families apart, traumatizing millions of refugees— but Democrats are determined that the Ukrainian people have the resources to defeat him.

We know that in defending their Democracy, Ukrainians are defending ours. #SlavaUkraini

— Nancy Pelosi (@TeamPelosi) April 30, 2022
Support for admitting Ukrainian refugees is also bipartisan, with 92% of Democrats, 79% of independents, and 61% of Republicans approving. Although the 31 percentage-point gap between Democrats and Republicans is significant, it is not nearly as wide as the 68-point and 42-point gaps found for admitting Central American refugees in 2018 or Syrian refugees in 2015. In both of those situations, one occurring during Barack Obama's presidency and one during Donald Trump's administration, a large majority of Democrats approved while most Republicans disapproved.
About 78% of people in the U.S. said they supported admitting up to 100,000 Ukrainian refugees in the country, according to an April 26 Gallup poll.https://t.co/DnL4XIoiCl

— Stars and Stripes (@starsandstripes) April 26, 2022