Moderna Wants to Be First to Provide COVID Vaccines to Youngest Kids
Currently, only children ages 5 or older can be vaccinated in the U.S., using rival Pfizer's vaccine, leaving 18 million younger tots unprotected.
Now rival company Moderna has submitted data to the Food and Drug Administration (FDA) that it hopes will prove two low-dose shots can protect children younger than 6, although its effect wasn't nearly as high in kids tested during the Omicron surge as earlier in the pandemic.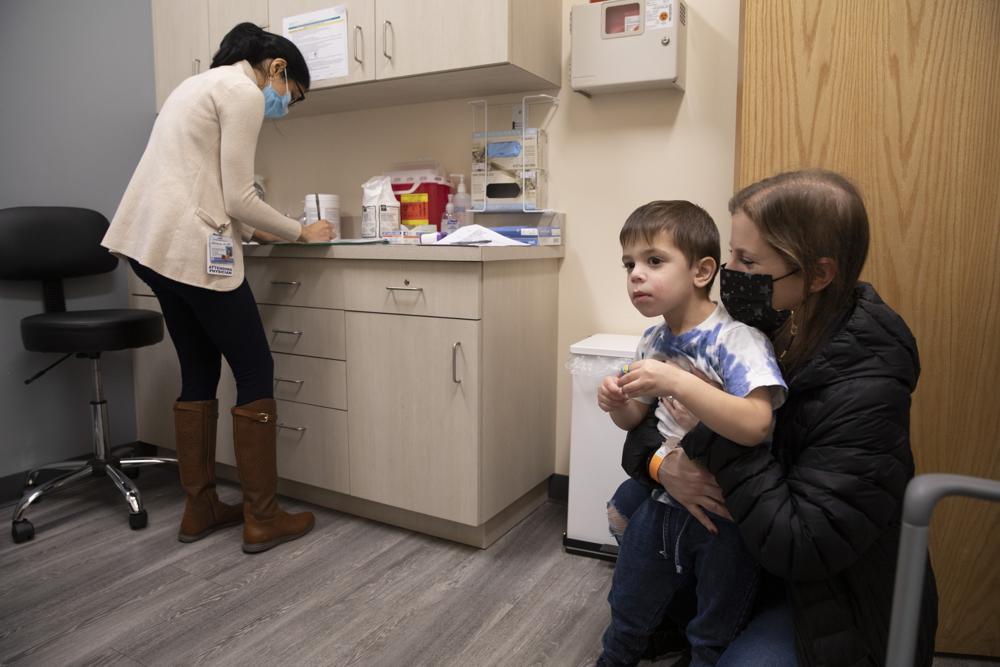 Moderna is seeking to be the first to offer the COVID-19 vaccine for the youngest American children, asking the Food and Drug Administration (FDA) Thursday to clear low-dose shots for babies, toddlers, and preschoolers. The company said two kid doses were about 40% to 50% effective at preventing symptomatic COVID-19, not a home run but for many parents, any protection would be better than none.
Moderna files for emergency use for its Covid vaccine for children 6 months to 6 years.

They are saying 51% effective against symptomatic Covid for ages 6 months to 2 years and 37% for ages 2 to 6.

Sounds mediocre but here's why it may be MUCH better than that….
🧵

— Jeremy Faust MD MS (ER physician) (@jeremyfaust) April 28, 2022
In a study of 6,700 kids ages 6 months through 5 years, two Moderna shots — each a quarter of the regular dose — triggered high levels of virus-fighting antibodies, the same amount proven to protect young adults. There were no serious side effects, and the shots triggered fewer high fevers than other routine vaccinations.
Moderna requests FDA authorization of low-dose COVID-19 vaccines for children under the age of 6.

The move would open the door to roughly 18 million children in the U.S. who were previously ineligible for vaccination. pic.twitter.com/jpmLLbzluV

— The Recount (@therecount) April 28, 2022
Rival pharmaceutical company Pfizer is also expected to announce if three of its even smaller-dose shots work for the littlest kids, months after the disappointing discovery that two doses weren't quite strong enough. But whether it's one company's shots or both, vaccine chief Dr. Peter Marks said the FDA will "move quickly without sacrificing our standards" in deciding if tot-sized doses are safe and effective.
"It is a new era": Dr. @DavidAgus says Moderna's COVID vaccine for children as young as six months old could help protect kids from serious illness — and says it gets us one step closer to living with the virus, "rather than [hiding] from it." pic.twitter.com/X4nHscwMep

— CBS Mornings (@CBSMornings) April 28, 2022
The FDA says it can't evaluate a product until a manufacturer completes its application. In a statement Thursday, the FDA said it will schedule a meeting to publicly debate Moderna's evidence with its independent scientific advisers but that the company still must submit some additional data. Moderna expects to do so next week.