Moderna Announces Updated COVID Vaccines For Fall Flu Season
Health officials have made clear that giving boosters every few months isn't the answer to the mutating virus. They've begun deliberating on how and when to decide if and when to change the vaccine recipe.
Now Moderna hopes to offer its updated COVID-19 boosters in the fall, which will combine its original vaccine with protection against the Omicron variant. Their current COVID-19 vaccines all are based on the original version of the coronavirus, but it has continued to mutate into the super-contagious omicron variant and its subvariant BA.2, the latest Covid threat..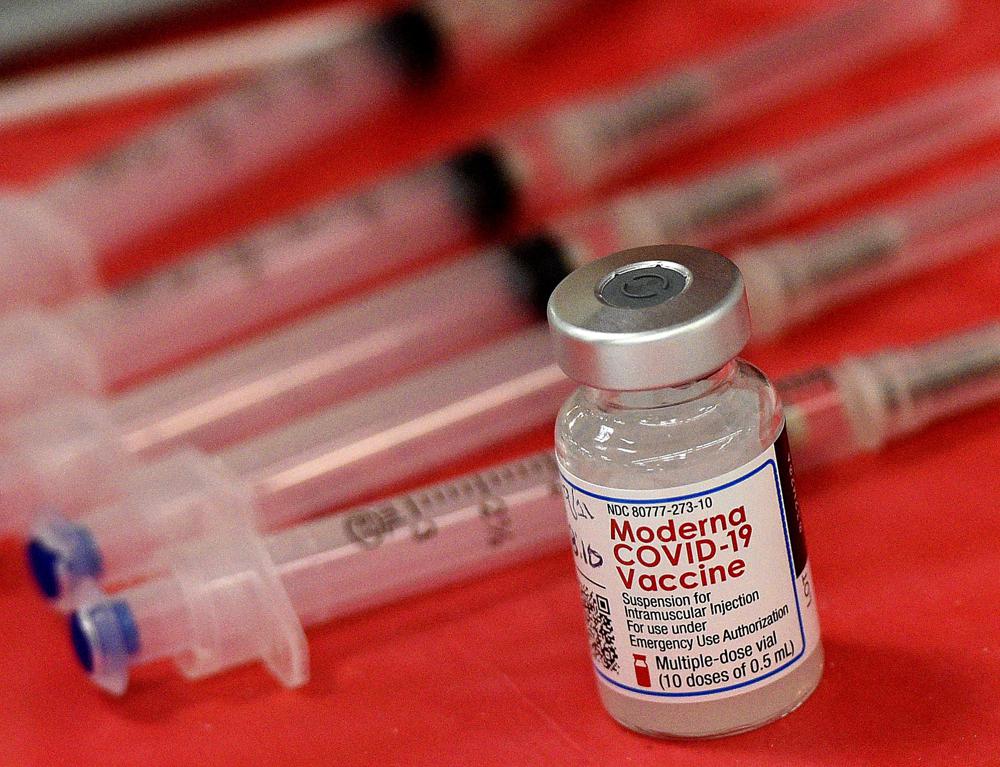 Both Moderna and its rival, Pfizer, are testing what scientists call "bivalent" shots — a mix of each company's original vaccine and an omicron-targeted version. Prior to the Omicron mutation, Moderna was already studying a combination shot that added protection against an earlier variant named beta. On Tuesday, the company announced that people who were given that beta-original vaccine combination produced more antibodies capable of fighting several variants than today's regular booster triggers, including Omicron.
A 50 µg #booster dose of our first bivalent booster #vaccine candidate, mRNA-1273.211, demonstrated superiority against Beta, Delta and #Omicron variants of concern one month after administration, and superiority continued six months after administration. https://t.co/VuZyMTKOGe pic.twitter.com/KPWNxi3z82

— Moderna (@moderna_tx) April 19, 2022
COVID-19 vaccines still are providing strong protection against severe disease, hospitalization, and death, even against omicron, which is so different from the original coronavirus that it more easily slips past the immune system's defenses, although studies in the U.S. and elsewhere show an original booster dose strengthens protection. Some countries offer particularly vulnerable people a second booster; in the U.S., that's anyone 50 or older or those with a severely weakened immune system.
We are also evaluating an updated #bivalent booster incorporating more Omicron-specific #mutations (mRNA-1273.214) in a Phase 2/3 study. Initial data on this candidate, expected in the second quarter will inform selection of fall 2022 booster for Northern Hemisphere.

— Moderna (@moderna_tx) April 19, 2022
The announcement comes on the same day the national travel mask mandate was lifted by an order from a federal judge in Florida.