Michigan Governor Gretchen Whitmer Sues to Keep Abortion Legal In Her State
Michigan Governor Gretchen Whitmer sued Thursday to protect abortion rights, asking a state court to recognize a right to abortion under the state constitution and to overturn a 176-year-old barn in the state that may take effect if the landmark Roe v. Wade ruling is eliminated. Planned Parenthood of Michigan and its chief medical officer filed a similar suit in the state Court of Claims to block enforcement of the 1931 law, which dates to an 1846 ban.
The Democratic governor's preemptive lawsuit, which was filed in Oakland County against prosecutors in 13 counties with abortion clinics, came as the U.S. Supreme Court's conservative majority is considering allowing states to ban abortion much earlier in pregnancy and potentially overturning the right. Gov. Whitmer is up for reelection this year and is expected to request that the Michigan Supreme Court quickly take her case rather than let it wind through lower trial and appellate courts. A favorable decision could enable abortions to continue in Michigan after the federal high court rules.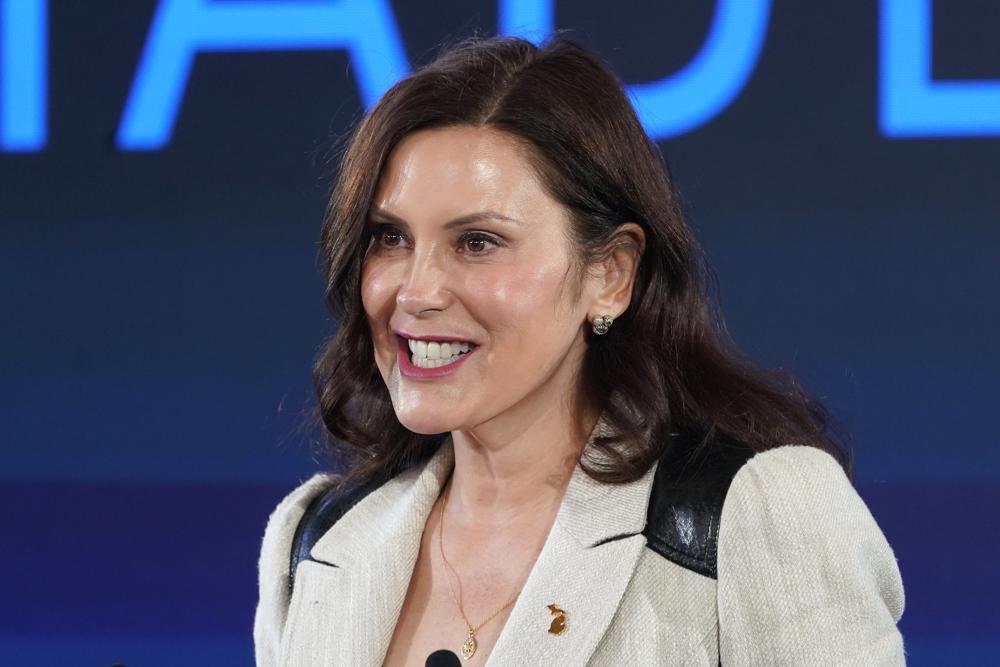 Michigan is among eight states with an unenforced abortion ban that was enacted before the 1973 Roe decision legalized abortion nationwide. States on both sides of the abortion issue have been taking a variety of steps to prepare for Roe being eroded or rescinded, including making it a crime to perform an abortion and banning legal action against people who aid or receive an abortion. The state could soon be left with a near-total ban without even exceptions for rape and incest — "one of the most extreme laws in the country," Gov. Whitmer said. Her call to repeal the law has gone nowhere in the Republican-controlled Legislature.
Today I'm filing a lawsuit to keep abortion legal in Michigan. With SCOTUS' willingness to overturn Roe v Wade, I'm using my authority as governor to go directly to Michigan's Supreme Court to urge them to decide if abortion is constitutional. It's bold but necessary. Here's why:

— Governor Gretchen Whitmer (@GovWhitmer) April 7, 2022
No matter what happens to Roe, I am going to fight like hell and use all the tools I have as governor to ensure reproductive freedom is protected. Today in court, I represent all those who deserve the freedom to choose their own future. That's a fight worth having.

— Governor Gretchen Whitmer (@GovWhitmer) April 7, 2022
The complaint says that while the Michigan Supreme Court in 1973 ruled that Roe limited the effect of the state ban, the right to abortion has been undermined over 50 years of litigation in federal courts. The state's high court has not said whether the state constitution protects the right. The Michigan Court of Appeals, in 1997, ruled there is no state constitutional right to abortion — a reason the Michigan Supreme Court should step in immediately, according to her office.
Michigan Gov. Gretchen Whitmer is filing a lawsuit in an effort to protect abortion rights in the state: "We must trust women — our family, neighbors, and friends — to make decisions that are best for them about their bodies and lives." https://t.co/gDAluVa4Dk pic.twitter.com/8Ocha4ikgb

— ABC News Politics (@ABCPolitics) April 7, 2022
Also Thursday, seven Democratic county prosecutors who were named in the lawsuit pledged to not enforce the anti-abortion law.
MI needs a Governor who will protect women's rights @GovWhitmer:

"No matter what happens to Roe, I am going to fight like hell and use all the tools I have as governor to ensure reproductive freedom is a right for all women in Michigan."#Fresh#wtpBLUEhttps://t.co/BdrV10P5gl

— Jennifer Bennon (@jennobenno) April 7, 2022