Michael Avenatti Convicted of Stealing From Stormy Daniels
Michael Avenatti was convicted Friday of charges he cheated the adult film actor Stormy Daniels out of nearly $300,000 she was supposed to get for writing a book about an alleged tryst with Donald Trump. U.S. District Judge Jesse M. Furman ordered Avenatti to surrender Monday to U.S. marshals in California. Avenatti has delayed serving a 2 1/2-year prison sentence for his 2020 conviction in an extortion case while waiting for the book proceeds trial and the retrial of a fraud case in a California federal court.
Daniels had initially hired Avenatti as she was trying to escape the terms of a $130,000 hush payment deal that kept her from speaking publicly about an alleged sexual encounter that Trump says never happened. Text messages showed that Avenatti repeatedly lied to Daniels in 2018 when she pressed him on when she would get a large installment she was owed on the book deal. They said he'd already spent the money on airfare, food, and payroll for his debt-ridden law firm.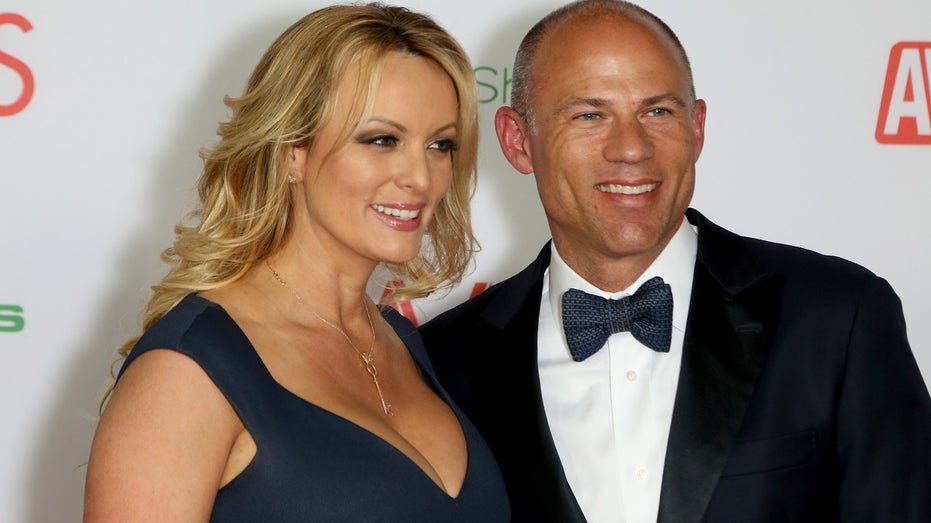 Prosecutors argued Avenatti, whom they referred to as a "common thief and serial liar," was trying to portray Daniels as crazy — what they called a "blame-the-victim" defense that failed to support his claim he was owed the money after spending millions of dollars representing Daniels.
Stormy Daniels: "Avenatti is a sideshow master and he painted all these other crazy things about my work, […] It's really truly upsetting and heartbreaking that someone I trusted to take care of me and work for me lied to me every single day." https://t.co/NPpBUqLTxA pic.twitter.com/S3AtDbrSX2

— The Hill (@thehill) February 4, 2022
Avenatti countered by seeking to cast himself as a white knight who came to the rescue of Daniels until she "turned on him". Avenatti dumped his lawyers and decided to represent himself on the trial's second day, setting up a face-to-face showdown with Daniels, his former client, who appeared in a new role as the star witness. Over two days of cross-examination, he questioned her about the allegations that he'd swindled her out of book proceeds — and about ghost stories she'd told for a possible show about the supernatural world.
YES!!! @StormyDaniels KILLED IT on @CNN just now! Her point is so valid- discrediting her because of her work in the paranormal or adult industry has *nothing* to do with the simple fact Avenatti forged her signature & stole from her. Open & shut.

— Rachel Fine (@RachelFine) February 4, 2022
Avenatti, who acted as his own lawyer, stared straight ahead as the verdict was read. It was another crushing defeat for the California lawyer, who has faced legal problems after briefly rising to fame as one of Trump's leading antagonists on cable news. Even after the verdict, Avenatti said that he did not regret representing himself. "I'm very disappointed in the jury's verdict," Avenatti told reporters outside the federal courtroom in New York. "I'm looking forward to a full adjudication of all the issues on appeal."
Justice has been served. @MichaelAvenatti has shown himself to be what I have always known him to be…a conman, a liar and a thief. #BastaBitch

— Michael Cohen (@MichaelCohen212) February 4, 2022
Sentencing was set for May 24. Prosecutors said it was likely that Daniels will speak at sentencing.