Meghan McCain and Candace Owens Try to Out-Pundit Each Other In Twitter Flame War
https://twitter.com/AaronParnas/status/1474485543907913728
It hasn't been the best week to be an anti-vax Trump supporter or a famous politician's daughter. Both MAGA mouthpiece Candace Owens and Meghan "It's Been At Least Three Whole Seconds Since I've Mentioned My Dad" McCain have been trending on Twitter for the last couple of days, each for their own dubious reasons.
McCain wrote a racist essay and was being rightfully ratioed for it. Owens conducted an interview with Donald Trump where he corrected her about the validity of the COVID-19 vaccines and bragged about being boosted, which has set off a multilayered outraged reaction from the remaining MAGA faithful who believed Dear Leader didn't believe in the vaccines, but a delighted reaction from people who understand science.
But then it got better for people who dislike both McCain and Owens, because two of the least-liked women on the platform engaged in an hours-long Twitter fight Thursday night that left some users unsure which one to root for, as neither of them is especially welcome at our table. Because McCain jumped on the anti-Candace bandwagon, but Twitter was like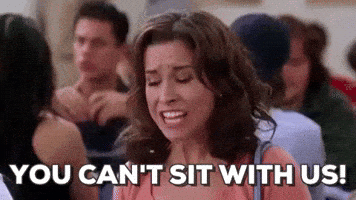 Commenting on the interview on Thursday afternoon, McCain started it by tweeting: "Trump schooling Candace Owens with facts and logic regarding getting the vaccine is really a sight to behold. Credit where credit is due and I hate the guy." Owens immediately jumped on the tweet and shot back.
Hey Meghan— did you know that the overwhelming majority of people dying and/or being hospitalized from Covid-19 are clinically obese?
People like you love the vaccine because it allows you to pretend that you care about health.
People like me see right through that bullshit. https://t.co/fbtt2OVCJj

— Candace Owens (@RealCandaceO) December 24, 2021
Your post-trump pro-vaccine interview spiral has been really fun for all of us to watch. https://t.co/ACxJoKCPll

— Meghan McCain (@MeghanMcCain) December 24, 2021
And then it went here. You know, in the spirit of Christmas and all.
Lol, I know it stings having your golden God, Trump, call you out on your anti vaxxer bullshit. https://t.co/UoR8t1v0BJ

— Meghan McCain (@MeghanMcCain) December 24, 2021
And we all learned that nepotism and class don't always go together.
Coming from the woman who did an entire IG Live tonight talking at LENGTH about how obese I am as opposed to addressing the fact that her hero fact-checked her.

You spread misinformation about the safety of vaccines. You're a danger to public health.

Get fucked. https://t.co/GDwX9JgdOK

— Meghan McCain (@MeghanMcCain) December 24, 2021
Also, "get fucked".
Really, Meghan?

So gutter and trashy. https://t.co/wQJUgHm9BP

— Candace Owens (@RealCandaceO) December 24, 2021
Ultimately, of course, the winner in the battle of McCain vs Owens was Twitter.
Body shaming is NEVER ok but seeing two twitter idiots, Candace Owens and Meghan McCain, going at it brings me joy pic.twitter.com/gLMo2vQChS

— Wu-Tang Is For The Children (@WUTangKids) December 24, 2021
Who are we rooting for Meghan McCain or Candace Owens??? I say neither pic.twitter.com/D8bThjo2OA

— THEE 2RawTooReal 💛🐝 (@2RawTooReal) December 24, 2021
If Candace Owens and Meghan McCain were on Jerry Springer we would have reached the weave grab/Steve stepping in portion of the show.

— Mr. Newberger (@jeremynewberger) December 24, 2021
I have a confession. I temporarily gained a tiny smidge of respect for Meghan McCain when she told Candace Owens to "get f*cked."

— Kate 🤍🇺🇸 (@ImSpeaking13) December 24, 2021