Mask Mandates Go Back to School As College Campuses See Rise in COVID Cases
Colleges in Washington, D.C., New York, Pennsylvania, Massachusetts, Connecticut, and Texas have reimposed a range of Coronavirus measures, with Howard University moving to remote learning amid a surge in cases in the nation's capital. One of the few counties still identified by the CDC as having a high spread is home to New York's Syracuse University, which announced Monday that it would again require masks in classrooms.
The disruption yet again by COVID-19 during the final weeks of the college school year has led to many universities bringing back mask mandates, switching to online classes, and scaling back large gatherings in response to the recent increase in COVID19 infections blamed on the Omicron BA.2 subvariant.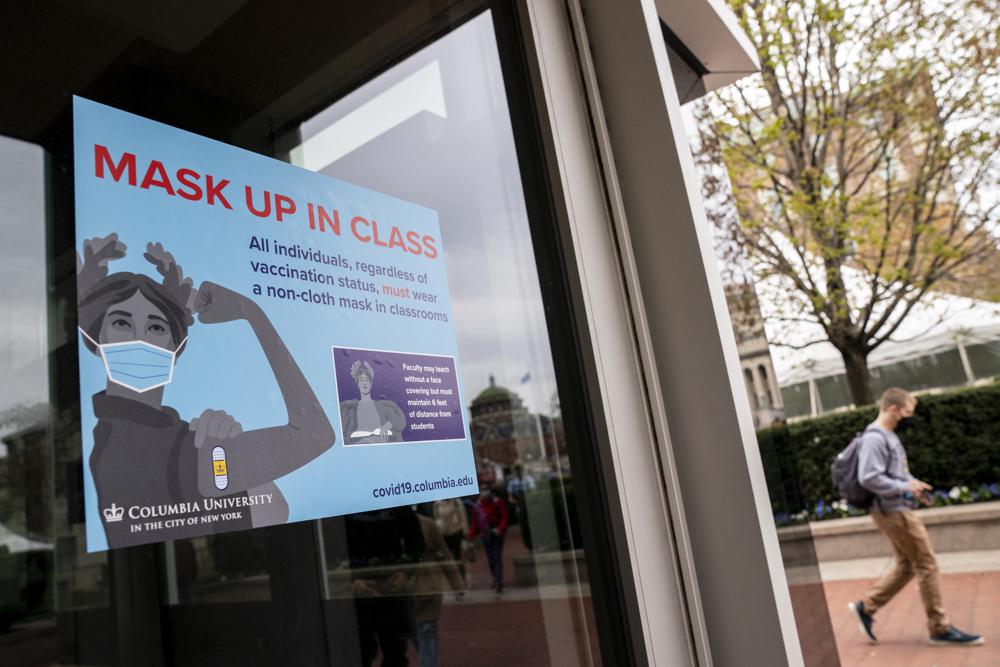 This is the third straight academic year that has been upended by COVID-19, meaning soon-to-be seniors have yet to experience a normal college year.
"The historically Black university is the first known institution to switch online due to the BA.2 variant, which now makes up a majority of Covid cases in the U.S. Dozens of other colleges… have reinstated their indoor mask mandates" https://t.co/z74FSiHMGf

— Dr Kathleen Bachynski (@bachyns) April 16, 2022
Mandates were dropped widely after spring break, as case numbers dropped following a winter surge fueled by the omicron variant. But several Northeast cities have seen a rise in cases and hospitalizations in recent weeks, as the BA.2 subvariant of the omicron variant continues to rapidly spread throughout the U.S. Philadelphia recently brought back its mask mandate, leading the University of Pennsylvania and Temple University to again require them starting Monday. Although the city ended the mandate Thursday, the colleges haven't made any changes.
Mask Mandates Return To US College Campuses As Cases Rise https://t.co/vS2Hewqyui

— News 9 (@NEWS9) April 22, 2022
COVID-19 had eased so much at Williams College in Massachusetts that the private liberal arts school allowed professors to decide whether or not to require masks in their classes early last week. But just days later, with cases rising, it reinstated an indoor mask mandate, which was even stricter than what had been in place before.