Manchin and Murkowski Signal Bipartisan Optimism on Electoral Count Act Reform
First, they officially endorsed each other on Sunday. Then, the two Senators from opposite sides of the aisle signaled a bipartisan route to reforming and passing new election legislation.
If politics makes for strange bedfellows, watching Sen. Joe Manchin (D-WV) and Sen. Lisa Murkowski (R-AK) praise each other on CNN's "State of the Union" was a rare display of bipartisanship at a time when the two parties are unusually deadlocked on most issues.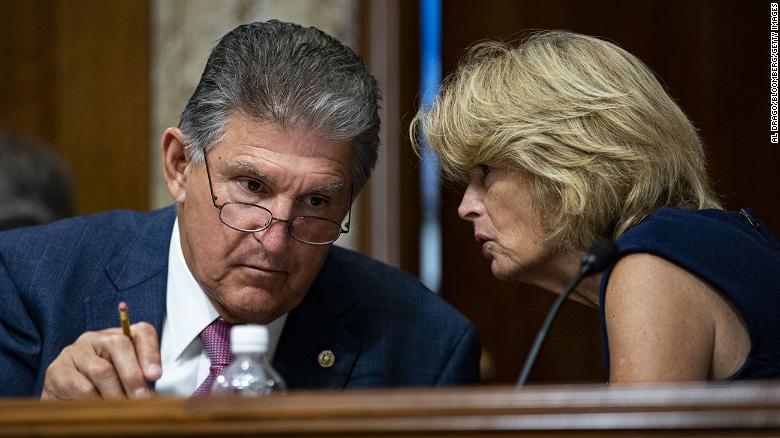 The pair of lawmakers are part of the bipartisan effort focused on making changes to a 19th-century law known as the Electoral Count Act that was intended to give Congress a process by which to certify the Electoral College votes submitted by the states. It's a mundane but crucial part of the presidential election machinery, one that Donald Trump and his allies attempted to exploit last year.
Today we launched a campaign supporting reforms to the Electoral Count Act. Digital ads targeting Capitol Hill will raise awareness of the urgent need to clarify the outdated law that was at the heart of the January 6th riot at the U.S. Capitol. pic.twitter.com/SzcORbMLlP

— Keep Country First Policy Action (@KeepCountry1st) February 7, 2022
Election law experts and those urging voting reform have repeatedly warned that in light of the January 6th attack on the US Capitol, the law needs to be updated and strengthened to ensure that a losing party can never subvert the results of the Electoral College. Trump has continued to spread lies about the 2020 election, a preview of the kind of message he could make the centerpiece of a future campaign if he decides to run again, adding urgency to the election reform push.
Both parties support amending the Electoral Count Act to prevent future exploitation of the election process. A glimmer of hope for democracy in America. https://t.co/OidwABrrLt

— Barb McQuade (@BarbMcQuade) February 7, 2022
Though the Electoral Count Act is vague, it is clear the role of the vice president is ceremonial and does not include the power to overturn the result of a presidential election. Pointing to the vagueness of the law on Sunday, Manchin said that Republican lawmakers saw "an avenue" to overturn the election and that "when one congressman and one senator can bring a state's authentic count to a halt, it's wrong."
Murkowski said that the bipartisan group negotiating reform is going to "take the Goldilocks approach" to find common ground among senators from both parties, while acknowledging the compromise may leave some unsatisfied.
Senators Lisa Murkowski & Joe Manchin Discuss Bipartisanship On CNN's St… https://t.co/VvBVWOBHmF via @YouTube

— TexasNoLabels (@TexasNoLabels) February 7, 2022