Manafort Sued By Feds Over Undisclosed Bank Accounts
The Justice Department (DOJ) filed a lawsuit on Thursday against Donald Trump's former campaign chairman Paul Manafort, who was convicted in special counsel Robert Mueller's Russia investigation and later pardoned. The DOJ is seeking to recover nearly $3 million from undeclared foreign bank accounts.
The lawsuit, filed in federal court in West Palm Beach, Florida, asks a judge to force Manafort to pay fines, penalties, and interest after prosecutors say he failed to disclose more than 20 offshore bank accounts he ordered opened in the United Kingdom, Cyprus, St. Vincent, and the Grenadines.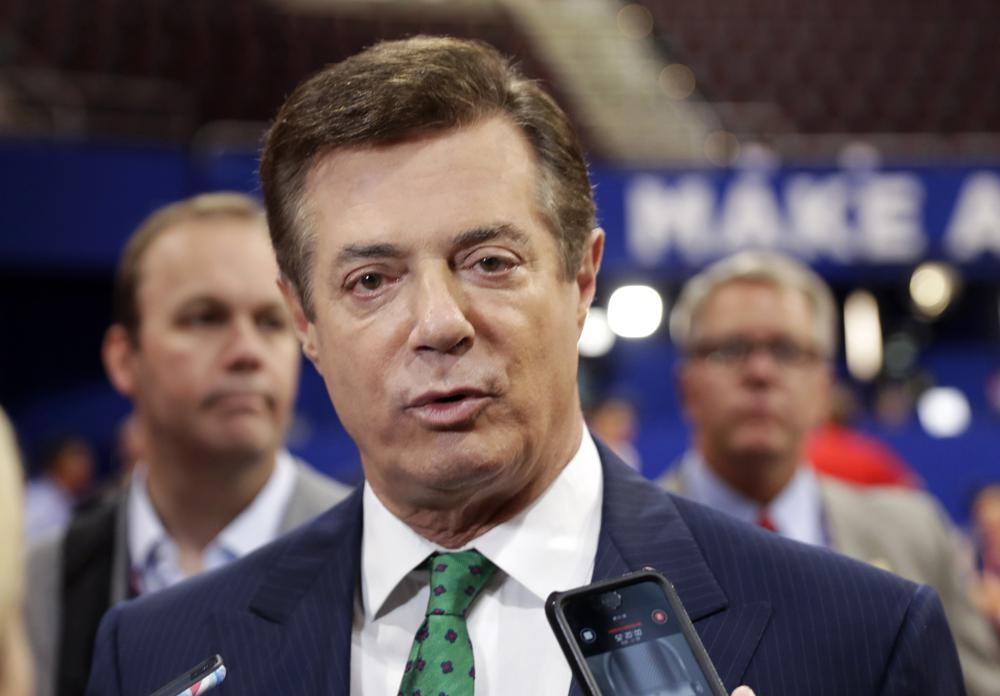 The Justice Department alleges Manafort failed to file federal tax documents detailing the accounts and failed to disclose the money on his income tax returns. The lawsuit charges the money was related to consulting work in Ukraine with his deputy Rick Gates and an associate, Konstantin Kilimnik, who were both key figures in Mueller's investigation.
NBC News: The Justice Department is suing Paul Manafort over allegations he failed to report interest in foreign bank accounts. @NBCNews

— Kyle Griffin (@kylegriffin1) April 29, 2022
In court documents, the DOJ alleges Manafort "knowingly, intentionally, and willfully filed and conspired to file false tax returns from 2006-2015 in that he said he did not have reportable foreign bank accounts when he knew that he did." The suit says the Treasury Department notified Manafort of the fines and assessment in July 2020.
DOJ has filed a civil lawsuit against former Trump campaign chairman Paul Manafort seeking $3 million in fines and penalties over alleged failure to file reports disclosing offshore bank accounts in Cyprus, St. Vincent & the Grenadines & the U.K. from 2006-2014.

Via @alex_mallin

— Ben Siegel (@bensiegel) April 28, 2022
Manafort led Trump's campaign in 2016, and was responsible for finding Mike Pence. He was removed from Trump's team over his ties to Ukraine and was later among the first people charged as a result of the Mueller investigation regarding direct ties between the Trump campaign and Russia. He was later sentenced to more than seven years in prison for financial crimes related to his political consulting work in Ukraine. Trump pardoned him in December 2020 as one of his final acts in office.
You many not have agreed with everything Mueller did (or didn't do), but he sure got indictments out fast… six months to charge Manafort and Gates, though the investigation had been going on before he got there. It's really about time with 1/6… @TheJusticeDept @USAO_DC

— Mueller, She Wrote (@MuellerSheWrote) April 29, 2022
But despite the pardon from Trump, the government believes Manafort still owes $3 million for the alleged financial misconduct. Manafort's lawyer, Jeffrey Neiman, argues the suit is being filed "for simply failing to file a tax form."
The DOJ has found a way to dodge felonious traitor Paul Manafort's pardon by suing him for $3 Million for hiding 20 offshore bank accounts.

Good, love it. More please.

— Ricky Davila 🇺🇦 (@TheRickyDavila) April 29, 2022
"Mr. Manafort was aware the Government was going to file the suit because he has tried for months to resolve this civil matter," Neiman said in a statement. "Nonetheless, the Government insisted on filing this suit simply to embarrass Mr. Manafort."