MAGA Terrorist Arrested After Posting Insurrection Pics On Facebook
Just one day after the FBI and the Department of Justice held a joint press conference to discuss arrests and charges made in connection with the insurrection at the Capitol on January 6th, a Wisconsin man who breached the U.S. Capitol along with other insurrectionists has been arrested after he posted on Facebook that he was part of the violent mob.
"I'm wanted!" Kevin Daniel Loftus posted on a thread about the insurrection.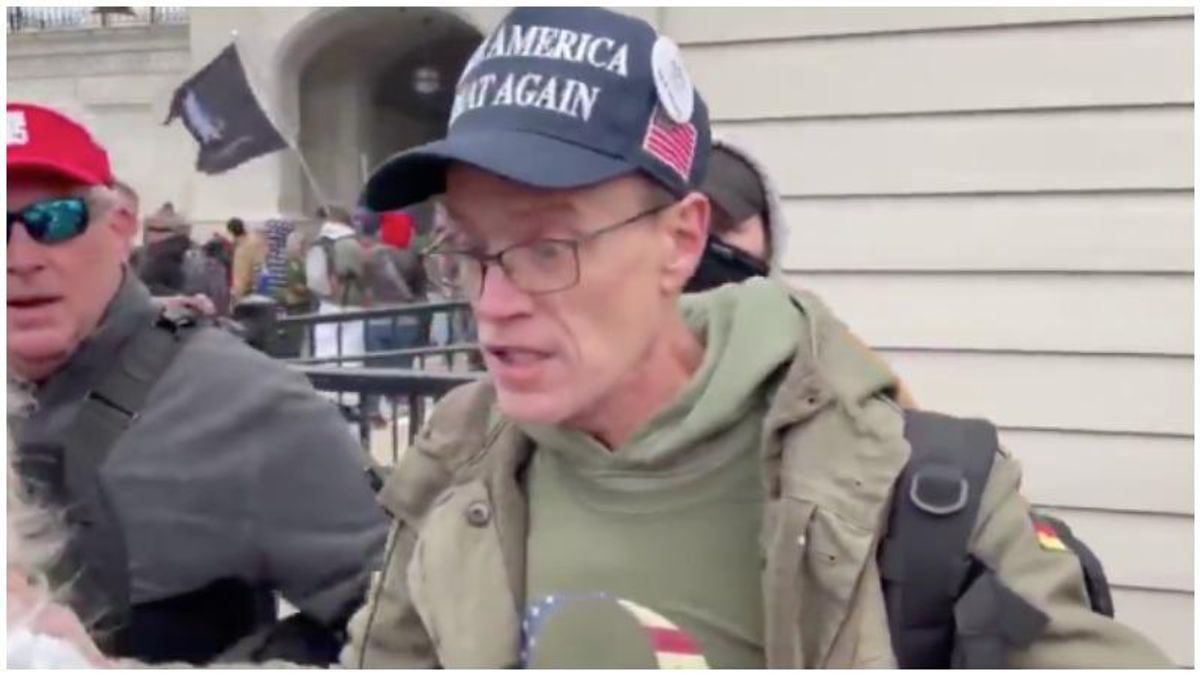 More than 160 case files have been opened and 70 people charged so far, according to Michael Sherwin, US Attorney for the District of Columbia. Images captured from social media have been instrumental in identifying and arresting the perpetrator.
Loftus was shown in a video posted to Twitter, in which he describes his actions during the Capitol attack and how he was able to get inside the building. Loftus was arrested for illegally entering either house of Congress, or adjacent areas, and disorderly conduct on the grounds of the Capitol.
https://twitter.com/WilliamTurton/status/1346917481114320903
Loftus commented on a Facebook post about police releasing photos of suspects in the Capitol riot, saying, "I am wanted by the FBI for illegal entry" and also admitted he had walked into the building when being questioned by the FBI.
Authorities have been making other arrests as well, including the rioter wearing the "Camp Auschwitz" shirt and the "QAnon Shaman" Jake Angeli, but counterterrorism experts caution that it can take time to track down the other suspects despite their photos being shared on TV news and social media.