Madison Cawthorn Announces Divorce One Day After Telling TPUSA Crowd to Get Married Young
https://twitter.com/BogHagJess/status/1473811979420647424
Rep. Madison Cawthorn (Q-NC) announced on Wednesday that he and his wife will be getting divorced after having been married for just eight months.
In a statement released by Cawthorn's office, the freshman congressman explained why he and his wife decided to separate, blaming it on the demands of his busy new life never actually working in Congress.
"When my wife Cristina and I were engaged, I was not a member of Congress, I felt called to serve and we both agreed that I should run," he began. "Overnight our lives changed. That change has been both hectic and difficult, it's neither the pace nor the lifestyle we had planned for." Cawthorn added that while the couple "committed to make things work," in the end they "realized that balance was not attainable, and that we had irreconcilable differences between us."
Cristina Bayardelle Cawthorn told local news station Fox 46 that she and Cawthorn "had an incredible journey together" but added that "the lifestyle shift into public life has been strenuous, and many aspects of the transition have been unexpected."
Well that was quick, Madison Cawthorn and his new wife are filing for divorce already. pic.twitter.com/GOpuJpI1l9

— Hoodlum 🇺🇸 (@NotHoodlum) December 22, 2021
Or maybe a little light treason got between them.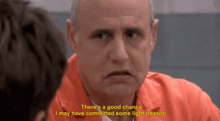 Earlier this week, Qawthorn told a group of young conservatives attending Charlie Kirk's TPUSA Hate Speech Conference that they should drop out of college and get married young, because it's super easy to parlay that into getting into Congress under suspicious circumstances.
Madison Cawthorn today to an audience of mostly college students: "I think you should home school. I was home schooled all the way through. I am proudly a college dropout. Unless you are becoming a doctor or lawyer or engineer, I highly encourage you to drop out." pic.twitter.com/fgQ6v2yjKf

— Ron Filipkowski (@RonFilipkowski) December 21, 2021
No one really expected a person who can't grasp the simple concept of pronouns to be gracious when discussing how cool it is to be a privileged white male Republican, but let's all remember the GQP is only here to dismantle our voting system from within while denying January 6th was a domestic terror attack plotted from within.
I know I'm just a simple country copy editor, but I do not for the life of me understand why Madison Cawthorn hasn't yet been expelled from Congress and/or arrested.

— Benjamin Dreyer (@BCDreyer) December 22, 2021
At least Twitter enjoyed the schadenfreude for a late snack on Wednesday.
Yeah, I'd probably also ask for a divorce if I found out my new husband was a rapey seditious Nazi who conspired to overthrow the government #TrumpCoupAttempt https://t.co/fXRa2XBeaE

— Tara Dublin (Taylor's Version) (@taradublinrocks) December 22, 2021
In response to the Cawthorn thing: seeing a lot of "well, Bill Gates was a dropout."

Yeah, but he dropped out of Harvard, not Podunk State.

Also, you aren't Bill Gates and never will be, but sure, keep trying to fluff up your terrible decision.

Freakin people… 🙄

— Occam's Battleaxe (@OccamsBattleaxe) December 22, 2021
In new undercover video, we ask Rep. Madison Cawthorn if it's time for 2nd Amendment solutions to the stolen election. He tells us "we're obviously headed in that direction" and if we get there, he'll be leading the charge. pic.twitter.com/PCUzRaqe99

— Lauren Windsor (@lawindsor) December 22, 2021
Charlie Kirk- college dropout

Candace Owens- college dropout

Madison Cawthorn- college dropout

Glenn Beck- college dropout

Mike Lindell- college dropout

Lauren Boebert- HS dropout

Kyle Rittenhouse- HS dropout

But sure, go off about CRT, law, and virology.

— Mrs. Pierre Delecto (@Mrs_Delecto) December 22, 2021