Levi Strauss Will Pay For Employees to Travel to For Abortions and Other Reproductive Care
American apparel company Levi Strauss & Co has joined a growing list of organizations pledging to support their employees as the Supreme Court seems poised to announce a verdict that could overturn the Roe v Wade decision that legalized abortion rights.
Levi Strauss & Co, best known for their iconic denim jeans, expanded its current medical benefits on Wednesday to allow reimbursement of travel expenses for full and part-time employees who would need to travel to other states for health care services, including those pertaining to abortion. "Given what is at stake, business leaders need to make their voices heard and act to protect the health and well-being of our employees. That means protecting reproductive rights," the company said in a statement.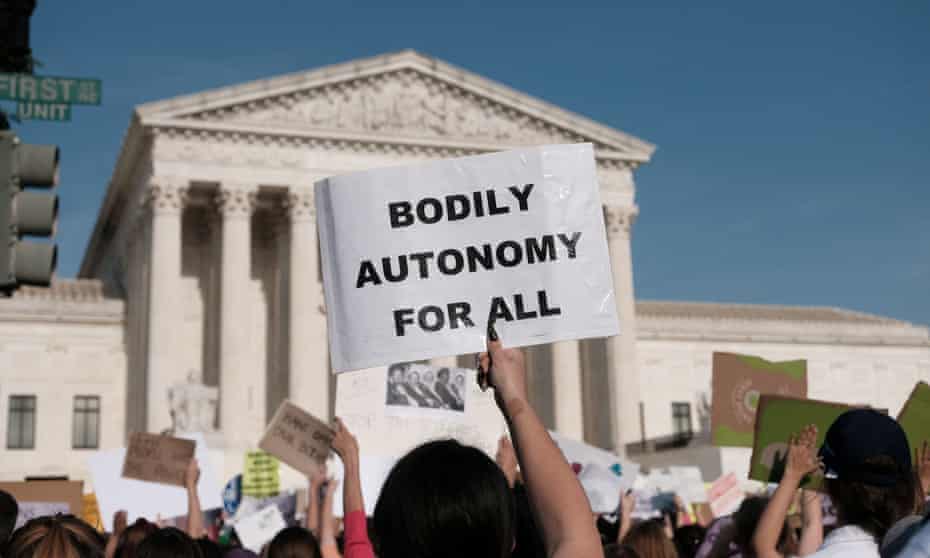 Many other US companies, including Amazon, Apple, HP, and Yelp, are offering similar benefits amid growing anger over the Supreme Court's forthcoming final ruling that may for the first time remove a Constitutional right from women.
Levi Strauss, Amazon, Citigroup, Yelp and others will cover expenses for its employees who need to travel for abortion services.

If corporations are people, and abortion are made illegal, are Republicans going to arrest our company-citizens?

— flexghost. (@flexghost1) May 5, 2022
Levi Strauss pushed back against the potential restriction on women's reproductive rights, by saying restriction or criminalization of access to women to abortion will "jeopardize that progress and disproportionately affect women of color, putting their well-being at risk and impeding diverse hiring pipelines". The company said in its statement that "Women in some states would have fewer rights than women in others, and our country would be consigned to a more unjust and inequitable future."
As business leaders, we're responsible for protecting the health and well-being of our employees, and that includes protecting reproductive rights and abortion access.

— Levi Strauss & Co. (@LeviStraussCo) May 4, 2022
Sen. Chuck Schumer (D-NY) is in a race to bring a cloture vote to the Senate floor to codify Roe and keep abortion safe and legal at the federal level.
I see the high fences have gone up around the Supreme Court and I'm reminded that one of the *other* reasons the Court is so pissed about the leak was that their actual plan was to kill Roe v. Wade and then scurry out of town so they didn't have to deal with anybody.

— Elie Mystal (@ElieNYC) May 5, 2022