LeBron James Angers Fox Host With Picture Of Kaepernick and Cop Who Killed George Floyd
Mark Levin is livid at NBA champion LeBron James after he posted a side by side picture of Officer Derek Chauvin kneeling on George Floyd and Colin Kaepernick kneeling at a football game. The caption above the picture says, This…Is Why. The picture is saying that George Floyd's death at the hands of Chauvin is why Kaepernick knelt. Levin was furious at the picture and went on a tirade about it.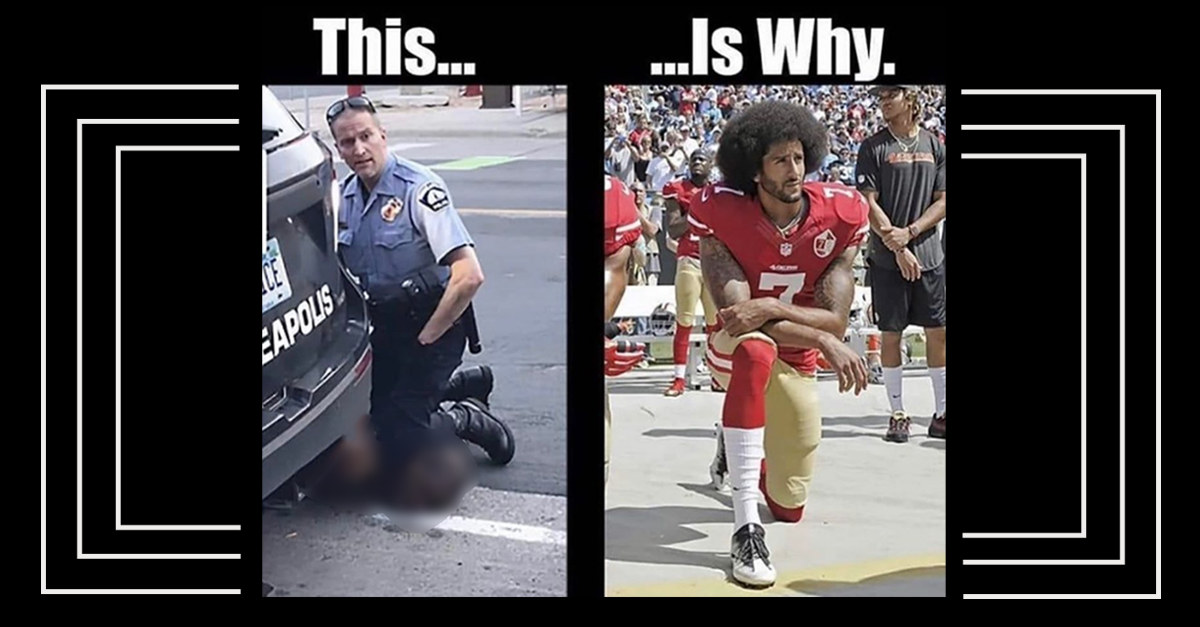 Levin is a Fox News host and a favorite of the right. Levin did not appreciate LeBron weighing in on the current situation in Minneapolis. James has never been silent when it comes to situations about race and police brutality.
Here is some of what Levin had to say about James. "When you have LeBron James, who knows nothing about anything related to this. But he's enormously popular in the culture. He's followed by a lot of people. When he puts out there a tweet which shows the cop with his knee on the back of Mr. Floyd's neck and then shows [Colin] Kaepernick taking a knee at the beginning of a football game during the national anthem," Levin said.
Levin went on to say, "How dare he do that. How dare LeBron James do such a thing. And there are others. And there are others." Levin also did not have nice things to say about the demonstrators either. He had this to say about the treatment of anti lockdown Americans versus those protesting in Minneapolis, "Very aggressive in attacking people who want to open their salons or their gyms, or pastors who want to open their churches. Very aggressive in attacking them, all over the media, all these politicians."
He added, "But they either ignore or worse the violence of looters and rioters who are not interested in justice, when in fact justice is being pursued as aggressively as I've ever seen — by all levels of government. All levels of government. They are taking this extremely seriously, as they must."
More than likely, this will not be the last time LeBron James will ruffle some feathers.